E3 2016
Deus Ex: Mankind Divided hands-on: Play it your way
E3 2016
Deus Ex: Mankind Divided hands-on: Play it your way
1:06
E3 2016
Star Trek Bridge Crew hands-on: Controlling a starship in VR is wildly fun
1:20
E3 2016
Hands-on: Alienware's backpack PC prototype makes VR more mobile than ever
1:16
E3 2016
Shadow Warrior 2 hands-on: Gaming's most ridiculous shooter is even crazier now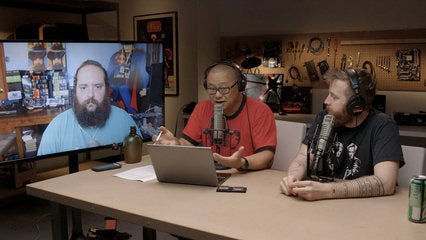 01:06:21
Hardware & Accessories
The Full Nerd Episode 2: Fer real? $1,723 for a CPU and just $200 for the Radeon RX 480?!
2:05
How-To's & Tips
Windows 10: How to disable Cortana
1:13
Mobile
Lenovo Phab 2 Pro: A first look at the first Project Tango phone
1:14
Mobile
First look: Moto Z and Moto Z Force modular smartphones
1:33
How-To's & Tips
Windows 10: How to return to Windows 7 or 8
1:55
How-To's & Tips
How to search Gmail with advanced operators
1:50
Hardcore Hardware
Intel's 10-core chip is a monster performer at an insane price
1:39
Hardware & Accessories
The Chuwi HiBook Windows/Android tablet sounds good, but falls short
PCWorld Digital Magazine
Enjoy the best of PCWorld.com in a curated Enhanced Edition for Android and iOS, or in a PDF Replica Edition.