Page 5 of 8
Go Mobile, Stay Connected
Though DSL and cable modem connections continue to increase, your Internet experience will become more and more mobile, as laptops, handhelds, and cell phones reach out and connect from virtually anywhere.
For most users the choice will be speed versus availability, says Adam Zawel, Yankee Group analyst. Will you hook up through a low-bandwidth but ubiquitous cellular connection, or will you hunt down a Wi-Fi hot spot and log on at broadband speeds? "Ideally, you'd have both options, so you can connect to the fastest network that's available to you," he says.
For the short term, 802.11 (or Wi-Fi) local-area networks will dominate. Wi-Fi LANs are easily fast enough to handle cable or DSL. According to the Wi-Fi Alliance, the number of 802.11-ready devices will climb from around 25 million in 2003 to 60 million in 2007; public Wi-Fi access points (hot spots) will climb from about 30,000 to nearly 150,000, says In-stat/MDR.
You soon may be able to enjoy high-speed connections while moving at high speeds: NEC recently demonstrated technology that allowed a test user to switch seamlessly from one 802.11 network to another in a Porsche traveling 205 mph.
Starting in 2005, WiMax networks based on the 802.16a spec will start to appear (see "WiMax: Wireless on Steroids" below). "We see 802.16 as a kind of silver bullet--it gives you the range of a wide-area network with the throughput of Wi-Fi," says Clint Wheelock, director of wireless research at In-stat/MDR, adding, "It will be especially good for areas that can't be served by cable modem or DSL. But it's not a market reality yet."
Will 3G Finally Arrive?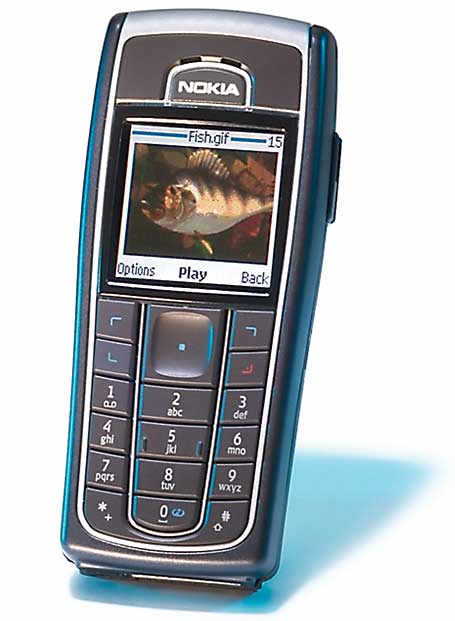 While 802.11 explodes, you'll see gradual growth in wireless Net access over the cellular network. After two years of false starts, the U.S. transition to third-generation (3G) data networks may finally be under way. Verizon recently rolled out a high-speed 3G service in the San Diego and Washington, D.C., metro areas that delivers data at 300 to 500 kilobits per second, with bursts up to 2 mbps. AT&T Wireless is planning to launch a 384-kbps data service in four U.S. cities by the end of 2004.
But adoption has been slowed by a welter of incompatible cellular standards, pricey handsets, and limited speeds. "There are no apps driving demand for 3G data access," says Wheelock. "Wi-Fi is a much more logical extension of broadband."
Meanwhile, Japan's DoCoMo (the world's leading wireless data provider) is conducting field trials of 4G networks, which will theoretically shuttle data at speeds of 100 mbps, though a working network probably won't be in place before 2010.
Wireless World
These wireless networks will lead to a raft of powerful portables. Intel is requiring Wi-Fi support in Centrino notebooks and has announced a new Xscale chip for PDAs and cell phones. Code-named Bulverde, the processor will support 3G networks and allow for real-time video capture, better multimedia playback, and lower power consumption.
Future devices will support multiple wireless technologies, so they can connect to any kind of hot spot without breaking a sweat, and deftly switch between Wi-Fi and cellular networks.
"You'll use Wi-Fi in the airport or your hotel room, and once you walk out the door, you'll switch to 3G," says Wi-Fi Alliance spokesperson Brian Grimm. "It just makes sense."
WiMax: Wireless on Steroids
While today's 802.11 Wi-Fi standards reach up to about 150 feet indoors, an emerging wireless technology called 802.16, or WiMax, could stretch as far as 30 miles. In late 2004 or early 2005 some homes and offices in areas without sufficient wired connections for DSL or cable services may receive broadband from a version of WiMax called 802.16a. Intel, a member of the nonprofit WiMax Alliance, envisions routers with two antennas: one using 802.16a to link to an ISP, and another with a form of 802.11 for faster connections within the home or office network.
By 2005 or 2006 another dual radio may appear in notebooks and handhelds, allowing them to connect to 802.11 networks when near a hot spot and to WiMax networks at other times. This will likely be the 802.16e flavor of WiMax, which may be able to maintain connections with users moving at up to 60 miles per hour.

Seán Captain