New Scanners Give Old Photos New Life
At a Glance
Microtek ScanMaker i300

Epson Perfection 3170 Photo Scanner 3200X6400 dpi (Epson-B11B161011)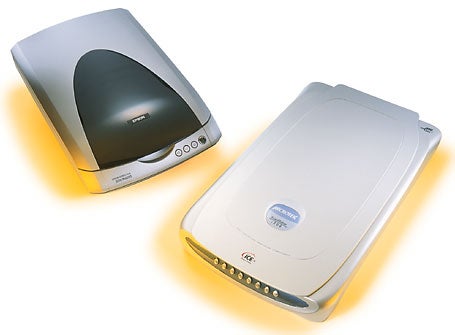 If you shot photographs in a predigital world, you probably have a stack of yellowed or torn pictures that you'd like to rehab. Many new flatbed scanners tout automatic photo-restoration features that promise to return your time-worn snapshots or beat-up slides to near-pristine condition.
I tested shipping versions of Epson's $199 Perfection 3170 Photo, Hewlett-Packard's $229 Scanjet 5530, and Microtek's $200 ScanMaker i300. All three work with prints, slides, and negatives. I discovered, however, that they weren't equally adept at image-fixing magic.
One-Click Photo Fix
For my tests, I assembled a group of problem images, including old faded photos, color prints with creases and tears, and 35mm slides with washed-out color and dust spots. Each of the three scanners offers software with an easy one-click option for activating its photo-restoration features. For example, all three provide automatic color restoration, and each of them did a respectable job of correcting the faded photos and improving the lackluster color of the 35mm slides. Each also has features that the others don't.
For instance, only the Microtek ScanMaker i300 provides Digital ICE technology, a combined hardware-and-software tool for removing surface defects such as tears and creases from prints (but not from slides or negatives). Using this feature slows the process by several extra minutes per scan, but even so it's faster than trying to fix cracks and tears manually with an image editing application.
The Epson Perfection 3170, meanwhile, was the only model that included a dust removal option for film scans; this feature did an excellent job of cleaning up my 35mm slides.
The Perfection 3170 also has the highest optical resolution in this group: 3200 dots per inch versus 2400 dpi for the other two. This feature can be useful for making generous enlargements of small images (such as 35mm slides) without losing any of their quality or sharpness.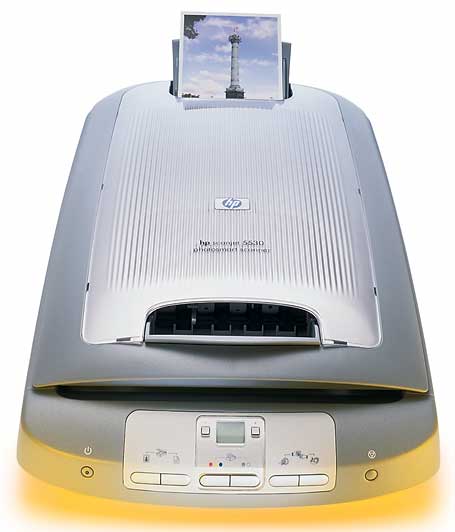 HP's Scanjet 5530 is the only scanner of the three that includes an automatic photo feeder. With the aid of the feeder, the 5530 can scan a stack of up to 24 photos (prints either 4 by 6 inches or 3 by 5 inches in size) at the same time, while applying the scanner's photo-restoration feature to each image. If you have a large pile of pictures to restore, this feature can be a real time-saver.
Best Choice
If you plan to scan prints primarily, any of these units will work well. But for scanning slides, the HP and Epson models have a major advantage over Microtek's scanner: They let you scan batches of slides at once; the ScanMaker i300 manages only a single slide at a time. More significantly, the Epson Perfection 3170's ability to remove dust spots when scanning film enabled it to achieve the best image quality results in my tests of 35mm slides. For those reasons--and because of its high resolution--the Epson earns my vote as the most versatile scanner in this bunch.
At a Glance
Microtek ScanMaker i300

Epson Perfection 3170 Photo Scanner 3200X6400 dpi (Epson-B11B161011)
Shop Tech Products at Amazon