Beyond Google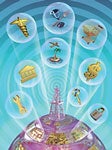 As heretical as this may seem to some PC users, Google doesn't know it all. Sure, the paragon of search engines deftly handles most of our search requests. But just as you wouldn't drive miles past the local grocery store to a cavernous warehouse club to buy a dozen eggs, you don't want to slog through pages of search results from Google or another search engine every time you need a bit of information.
Better to rely on a cadre of specialized sites that will swiftly retrieve the nuggets you're looking for. Here are the best data resources on the Web, from the latest business news sites to the most useful addresses for hearth and home.
Of course, there's still a place for the Googles of the world: The big engines remain the best choice for researching pop culture and similar topics. The chart, "Old Search Engines, New Tricks," lists new features of the major players. But whether you're interested in the usual suspects or little-known gems, I'm here to raise your information IQ.
Hardware Helpers

You never know when you'll need a solution to a computer glitch, a definition of some new technology, or a toll-free number to call because your dishwasher is imitating a geyser. Skip the search site and find what you need at these sources.
Hardware and software support information: Computing.net runs forums for operating systems, hardware, games, and drivers. Or try the Windows tips search engine at Brian Livingston's Brian's Buzz site.
Technical terminology: Internet.com's Webopedia lets you enter a term like Wi-Fi and get a good, quick description of the technology's history, purpose, and details, plus links.
Self help: The computer page at EHow (registration required) may seem basic to PC veterans, but everyone will appreciate its checklists for cleaning a PC's interior, evaluating a used system, and performing other tasks.
PDAs: Handheld users will find solutions to their problems at PDAsupport.com. The site covers various popular Palm and Pocket PC models, plus the BlackBerry, and provides links to appropriate vendor pages. PDAsupport.com also serves up software, reviews, and other helpful links.
Alpha geeks and IT pros: TechTarget's search site lets visitors scour specialized tech sites that offer extremely useful tips, articles, and lots of facts about databases, security, storage, mobile computing, Linux, networking, and other topics. O'Reilly's Safari Bookshelf (14-day free trial, fee required thereafter) is easy to search and is packed with resources for IT types.
Product recalls: For all the facts you need about faulty consumer products, keep Recalls.gov close at hand. A joint effort of six government agencies, this site lets you search its recall database by product or vendor, or simply browse its categories, which include food, medicine, appliances, furniture, and kids' gear. Recalls.gov has car info, too, but you may find that faster by visiting the National Highway Traffic Safety Administration's comprehensive list of automobile recalls.
Appliances: When home electronics attack (or begin to make threatening noises) check out Appliance411.com. This site helps you troubleshoot the problem and determine whether you need to call for repair. Along with its tips, the site also provides an estimate of probable repair costs, and it even dispels some myths about misbehaving machines. When the agitator on my washing machine lost its mojo recently, the site pointed me to a schematic diagram and recommended PartSelect.com, a site that sold the necessary parts for a grand total of $41. You'll find other fix-it-yourself tips and instructions at the Do It Yourself Network, which steps you through a wide variety of household projects and suggests solutions to typical problems.
Tutorials: For terrific how-tos on computers, appliances, and almost every other device under the sun, browse to HowStuffWorks. Point PC newbies to the site's computer section when they ask you to explain some technology or importune you for free tech support.
Toll-free numbers: If you're in trouble and only a repair professional will do, quit digging through your kitchen junk drawer looking for a warranty card and use the Internet 800 Directory or AT&T's AnyWho Online Directory instead.
Reference & News

I am fighting a hereditary condition that impels me to accumulate clutter and to fill basements with boxes of junk at an alarming speed. So I save as little paper as possible, including old books and magazines. With these thorough reference sites, who needs 'em?
Online directories: The jam-packed Refdesk.com is full of facts and figures, updated news, and links to sources from phone books to world clocks. The site virtually speed-dials the answers to you. (Warning: If you're a word-of-the-day type, you may get sucked in by its many language goodies.) If Refdesk.com doesn't satisfy your trivia jones, browse to Gary Price's Fast Facts page, where you can consult a directory that covers everything from baseball to plastics.
For another one-stop facts and reference shop, consider Martindale's The Reference Desk, with links to world clocks, boating knots, international copyright information, travel tips, and scientific libraries. Also fast and furiously helpful is the Open Directory Project's reference search. Assembled by volunteers, the site lists diverse categories of information and is ad-free.
Homework helpers: The Yahoo Education page is especially handy for kids' research projects. This site lets you search current reference titles, including world fact books and Bartlett's Familiar Quotations, and it won't overwhelm young researchers. Or try Wikipedia, a volunteer encyclopedia with a global flavor, for data on topics from math to mythology to the arts.
Education: The Educator's Reference Desk (see FIGURE 1

Figure 1: Teachers and parents alike will find useful education resources at the Educator's Reference Desk.

) has resources, answers, articles, and links to organizations for parents and teachers. Topics include peer counseling, safety, and distance learning, among others.
Associations: The American Society of Association Executives' Gateway to Associations Online lets you search more than 6500 associations, using keywords or any word that appears in the association's name. These groups often corral the best, most current information on topics for work and home.
News or magazine articles: All of the major search sites have their own feature-packed news pages. When you can't find a current story or topic at news.google.com, visit Daypop, which searches more than 59,000 news sites plus Web logs. Looksmart's FindArticles allows you to search on a topic, though strangely, not on an author name. To search for magazine articles on a topic or by author name, consult with MagPortal.com (see FIGURE 2

Figure 2: Get quick access to magazine articles on dozens of popular and academic topics at MagPortal.com.

), a site that rounds up articles on such subjects as computers, health, business, entertainment, and politics. When you find an article that helps, the site scouts out more like it. To access current opinion pieces from about 600 English-language publications, visit the Opinion-Pages.
Business & Professional

When you need financial filings, information on a business, or referrals to professionals in your area, megasearch sites can bog you down or leave you empty-handed. Particularly with localized information, specialty sites prove their mettle.
Small business and professional practices: MelissaData offers one-stop access to phone directories, zip codes, post office locations, and demographics such as income tax statistics and home sales--valuable goodies for doing your own marketing. Aside from the great freebies, MelissaData sells an array of products and services for small businesses and professionals.
For tips, advice, and case studies involving small businesses, the dragnet cast by a big search engine pulls in some dubious sources. Instead, go to Entrepreneur.com and Inc.com. Despite its sometimes dated articles, the latter covers key topics and questions and helps you with sample contracts and other nitty-gritty jobs. It's just too hard to find this stuff elsewhere.
Initial public offerings and 10K filings: For IPOs and corporations' annual 10K filings with the SEC, see EDGAR Online's IPO Express. For a monthly fee of $6 to $28, the site searches IPO filings by locale, price, or industry. You get e-mail alerts on new IPOs, full reports on companies once they're public, and weekly reports on IPO activity. FreeEDGAR lets you search SEC filings for free once you've registered with the site, but it limits you to 19 document views a month. For a fee of $900 a year, EDGAR Online Pro offers more-complete company data and a wider range of alert tools, including income statements, balance sheets, cash flow statements, and reports about insider trading. For year-end SEC-filed annual 10K reports, 10K Wizard gives you flexible download options and all the current data you need at fees of $25 per month, $75 per quarter, or $175 per year.
Companies, industries, and markets: To get conversant in an industry quickly, or to gain insight into a company or market prior to a job interview or client pitch, go to Gary Price's List of Lists and drill down on banking, insurance, wholesale and retail trade, and other industries. The site provides information drawn from trade magazines on key companies, crucial deals, power players, and important statistics.
Global public company data: The Scannery gives investors the scoop on more than 11,000 companies worldwide (including the S&P 500, Euro 400, and Global 1000) by searching corporate Web sites. The site's flexible search options help you find the company you want even if you're not sure of the name (it allows "sounds like" and synonym searches, for example). The Scannery's consolidation option groups all hits on a company's Web site for your search phrase and ranks the documents according to their relevance to your search.
Professional services: The big search engines have yet to conquer the problem of localized data. Google is trying: Its beta Search by Location program lets you search within a geographic area, but the quality of its results remains hit-or-miss. If you're looking for a networking consultant, interior decorator, civil engineer, or other service provider in your area, yellow-page directories such as B2BYellowPages.com still work faster. When you want the names of companies in a specific industry within a particular area, a good source is the Open Directory Project's Business Resources list. For example, searching for "CPA + Massachusetts" at this site retrieved a link to the state society of CPAs, which was exactly what I was looking for.
Gary Price's List of Lists for Professional, Scientific, and Technical Services features industry and trade-magazine rankings of many different types of firms that you or your business might employ, such as intellectual-property lawyers, advertising firms, and PR agencies. A few of the list's entries are out-of-date, but they're easy to browse.
Industrial products and services: The ThomasRegional.com site maintains an extensive list of all types of business goods and services--including engineering, consulting, and contracting work--along with the companies that provide them. Choose the appropriate professional services category to find companies that handle jobs such as billing, direct mail, and translating. The site's solid organization will save you and your business much time and hassle.
Business law: Doug Isenberg's GigaLaw.com (see FIGURE 3

Figure 3: For the latest legal news and essays on a range of legal topics, browse to Doug Isenberg's GigaLaw.com.

) provides tidy, up-to-date, and comprehensive essays on many legal topics written by attorneys practicing in the specific relevant fields. Running a keyword search on this site often produces good analyses of recent or proposed law changes as well. The Small Business Administration's Laws & Regulations Library provides quick access to the text of recent regulations and legislation.
Personal finance: Money advice on the Web reminds me of online personal ads: There's an abundance of wacky information. Rather than wade through the dross, head for a site like MSN Money or Quicken.com for reliable answers and resources on banking, investing, financial planning, and taxes. Whether you like financial advisor Suze Orman or not, her list of Sites to See quickly points to useful resources on such topics as credit card scores and Roth IRA accounts.
Government Information & Public Records

Anyone waiting in line at a government agency knows the sinking feeling of watching grains of sand drop through an hourglass. Don't replicate this experience by looking for up-to-date government information at the search megasites.
Government agencies: To locate the Web site of a particular agency, just type the name into a search engine. But what if you're unsure which agency you need? In that case, take a look at FirstGov.gov (see FIGURE 4

Figure 4: Make FirstGov.gov your first stop whenever you look for federal, state, or local government resources.

), the granddaddy of government sites. It will direct you to federal, state, and local agencies, or to information on government benefits, driver's license applications, employment opportunities, statistics, laws, and contact information for lawmakers. Alternatively, you could try google.com/unclesam or SearchGov.com, but FirstGov's organization and categories often work faster, especially if you know what you want but you don't know who's in charge of it.
Public records: Search Systems is the best resource I've come across for finding information in national and state records. Choose a state and get data on local banks in trouble, court cases, bankruptcy information, and professional licenses. The last feature is especially helpful when you want to check credentials. Access to most of the site's records is free, and its fee-based services are clearly marked.
Statistics: When you need government stats for a presentation or report, hit The White House Economic Statistics Briefing Room for economic numbers from federal agencies, such as current unemployment rates. Also pay a visit to the U.S. Census Bureau's American FactFinder. Need localized census data for your small-business plan or loan application? Consult the Census Bureau's County Business Patterns for county-level business demographics. Then, for the big picture, check out The Population Reference Bureau's AmeriStat to get social-science statistics compiled with the assistance of the University of Michigan's Social Science Data Analysis Network.
Food & Drink

Nobody wants to waste precious personal time on Web searches. But big search engines don't work efficiently for some personal needs, such as cooking advice. I learned my lesson last summer when my husband arrived home with a slew of freshly caught fish and I tried plugging the fish's name plus "recipe" into Google. The results list left me underwater and underwhelmed: There were too many recipes from amateur cooks, and I had no way to judge whether one recipe was better than another.
Recipes: For the dish on gastronomic creations from Bon Appetit and Gourmet magazines, how to make a certain cocktail, or where to dine on an impending trip, Epicurious (FIGURE 5

Figure 5: You'll never go hungry again when you search for recipes at Epicurious.

) almost always scores. Its recipes range from restaurant fare to quick meals. The Recipe Power Search at FoodNetwork.com lets you be super-specific. You can search exclusively for recipes that suit a food and meal type, region, occasion, or technique (including "freezes well," "grilled," and "spicy"). For comfort food or directions on how to make a child's birthday cake, visit Betty Crocker online.
Wine: The advanced search page at Wine Spectator lets you do a close-match search--helpful when you aren't sure of a wine's name. The site lets you limit searches to tasting reports, news articles, or other specific categories.
Health Matters

When you research medical topics, who do you trust? These sites have earned their reputations for trustworthiness.
Physicians: Grab basic information about doctors in your area at the American Medical Association's Physician Select, which allows you to research U.S. doctors (almost 700,000 of them) by name, specialty, and location. Consult the site's medical library, or read information supplied by the doctors about their practices (some provide more information than others).
Medical conditions and drugs: The Merck Manual (see FIGURE 6

Figure 6: Find fast--and trustworthy--answers to all of your medicine-related questions at the Merck Manual site.

), a service of the pharmaceutical giant, is a concise and useful starting guide for all things medicinal. MayoClinic.com stockpiles current, expert information on diseases and drugs, interactive tools to help you make health decisions, and question-and-answer material from specialists. I prefer both of these sites to the often-cited WebMD, which at times gives too much information (about possible symptoms, for example) without providing enough context, almost convincing me that I have a problem when I don't. The Food and Drug Administration's Center for Drug Evaluation and Research enables you to compare prescription, over-the-counter, and even discontinued drugs by brand name and active ingredient.
Medical research: Citeline.com (free to consumers after registration) lets you search sources including the Medline database (the best-known of its kind in the United States) for information on diseases and conditions, related organizations, current news and articles, and research and trials.
Great Getaways

You know about the big travel sites and how to find bargains on them (visit our February "Web Stars" roundup of the best travel sites). But you can't live by Orbitz or Expedia alone if you want travel tips and deals.
Travel: Journey to the USA Today Travel page and you will find such peripatetic essentials as city guides, hotel deals, and flight trackers. Browse to Whatsonwhen(see FIGURE 7

Figure 7: Whatsonwhen will let you know when to go where for concerts, art exhibits, trade shows, and various other events at venues around the globe.

) to hunt for happenings around the world. You can search its events listings by date and topic--if you're looking for a good business reason to travel to Tuscany this summer, for example.
Traveling on a whim? About.com's last-minute travel guide compiles fare discounts offered on major travel sites. Site59 lists last-minute weekend packages on travel to 70-plus cities.
Airlines: InsideFlyer provides tips and news alerts on frequent-flyer and other reward programs. Many of the site's articles are free, and the online one-year subscription for full access to articles is a steal at $12. (Just think of it as an appetizing alternative to one overpriced, dry sandwich from an airport food vendor.) First Class Flyer provides inside tips on how to score upgraded and first-class travel at discount prices, though full access to the advice costs $97 per year.
Shopping Steals & Deals

When you shop online, you want it all: trusted merchants, help finding precisely what you want, and low prices--at supersonic speed. These sites deliver.
Comparison shopping: Shopping.com (formerly known as DealTime.com and currently the owner of Epinions.com) combines product price comparisons with review information, such as store and product ratings, from Epinions.com. You can compare products, prices, and store reviews in a flash, and then make your purchase. Enter your zip code if you would like the site to include shipping costs in its price comparison calculations. Shopping.com's product finder tool allows you to browse by price or brand.
BizRate (see FIGURE 8

Figure 8: Get comparison shopping information--along with store ratings from past customers--at BizRate.

) is proud of its lightning-fast results, even displaying how long your search took. But the big bonus here is the site's store ratings: BizRate gleans its ratings from customer feedback via surveys of online purchasers. Click a particular product, and you'll quickly see the number of reviews, an overall recommendation, and the product's pros and cons, as listed by consumers. Checking these results is much faster than trolling the Epinions.com site. In the past, however, PC World reviewers have noted a seemingly disproportionate number of positive product reviews at BizRate, so you may have to take the opinions you see there with the proverbial grain of salt.
NexTag provides quick price comparisons similar to BizRate's, but covers fewer stores. PriceGrabber, which you'll find at PriceGrabber.com and on partner sites such as PCWorld.com's Product Finder, supplies store ratings, but from fewer consumers and for fewer stores than BizRate. You can save yourself time when shopping for bargains by signing up to be notified via e-mail when the price drops below the threshold you specify; Nextag.com provides a similar service, but Shopping.com and BizRate do not.
Froogle.com, Google's shopping site, displays prices but not store or product ratings. Nevertheless, Froogle's advanced search option can be helpful when you want a particular product, don't know what its name is, but do know a word likely to appear in the product description.
MySimon.com has lots of resource guides and suggestions for technology gifts. Overstock.com is a great place to browse for clothing or gift bargains without first knowing what you want.
Complaint sites: Complaints.com just doesn't cut it for me--it has too few reviews, and the content sometimes feels as dated as the PCs I've relegated to my attic. Instead, try ConsumerReview.com or its sibling sites like PCPhotoReview.com for current product and store ratings, and first-person takes on the products.
Web Trackers: Keep Tabs on What Internet Sites Are Saying About You and Your Business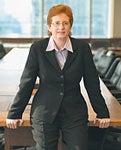 We all need to know what Web sites are saying about us. If you run a small business, you have to market yourself on the Web to potential customers and partners, but you also must protect your reputation online. And everyone who uses the Internet needs to keep close watch on personal privacy. "You have to find a balance," says Bobby Morgenstern, a Boston-area real estate agent with Coldwell Banker. Like other agents, Morgenstern has to deal with these issues frequently. The golden rule: Always guard your home phone number zealously. Starting with online reverse-lookup directories (Reversephonebook.com is one), a home phone number opens many windows into your private life.
Don't use your home phone number on business-related documents. Instead, take advantage of inexpensive mobile phone plans. "I give out my cell phone number almost exclusively," Morgenstern says. Just beware of plans that charge for each incoming call.
Morgenstern maintains an AOL profile and several Web pages that advertise her business, but she watches the details closely to keep the information they contain generic.
And while personal networking plays a big role in her work, she declines to answer non-work-related questions for surveys and group directories. "Many say they don't share the information, but you don't know," she notes. Morgenstern also avoids online surveys and removes herself from online phone directories such as Google's (click here for directions on removing your number).
Watch What You File
Information on paper can get online, too, so scrutinize anything--even small forms--you file with a public entity, says Jim Harvey, a partner at the Atlanta law firm of Alston & Bird, where he advises clients on privacy and data management. "If a corporation does a transaction that involves a public authority, like buying property, they have to expect the details will be available publicly. And once it's online, it's out of the box," he says.
When people disparage your business in forums or elsewhere online, your options are limited by a formidable legal heavyweight in the First Amendment right to free speech, Harvey says. "If someone is untruthful or is engaging in a campaign that might break a law, things can be done. Otherwise, people are free to say what they want to say," he says. Check out the public records on your company and/or yourself at Search Systems to see what factual data your clients or partners might uncover.
Should you also pay for a report on your company from a service such as KnowX, which aggregates public records? Probably not, says Genie Tyburski, a law librarian at Pennsylvania-based Ballard Spahr Andrews & Ingersoll. She manages The Virtual Chase a site packed with Internet research advice. KnowX doesn't dig as deeply as a good professional researcher will, she says. "A good search absolutely requires the use of multiple sources of information," she says.
For a thorough picture, Tyburski recommends that you hire a public records research expert to do an initial investigation covering public records, Web mentions, and information available by phone from professional or public agencies. Look to the Association of Independent Information Professionals for referrals, and expect to spend $300 to $500, she advises.
To monitor Web information about your company, Tyburski recommends a service such as TrackEngine, which alerts you to mentions of keywords at specific sites--from newsgroups to competitors' sites. It keeps tabs on up to 10 different sites for $20 a year, and $60 per year buys monitoring of 50 sites.
Features Comparison: Old Search Engines, New Tricks (chart)
When you need the breadth of Google or another major search site, check out these recently added tools and services designed to save you time and trouble.
Searching the Hidden Web
A universe of hidden resources exists online, in what some people call the "deep" or "invisible" Internet. This includes the rich databases of information from businesses, universities, government agencies, and other organizations that the Web's search engines can't spider and thus can't include in their results. How do you find the ones that are most useful to you?
A wise way to kick off your search: Look through a list of hidden resources, broken down into categories that you can browse for relevance to your work and interests. The Invisible Web Directory lists hidden sites in topic groups ranging from art to business. (Much of its material comes from The Invisible Web, a book by Chris Sherman and Gary Price.)
Sherman, who now edits the SearchEngineWatch.com newsletter SearchDay recommends that you check out ResearchBuzz and the Librarians' Index to the Internet for updated advice on hidden sources.
"It's not hard for search engines to find these databases, but it's very difficult for them to get past the search form and explore their contents," Sherman says. He estimates that the hidden Web is 2 to 50 times larger than the visible Web.
Direct Search, a site hosted by FreePint and run by Gary Price, gathers invisible Web databases into well-organized categories and allows you to simultaneously query both regular search engines and some facts databases.
For university or academic research sources, try Infomine, built by university librarians. The site links to databases, online journals, books, bulletin boards, mailing lists, articles, directories of researchers, and other online resources.
CompletePlanet, run by BrightPlanet, also links you to deep Web databases. But this site won't find a search term for you in one of these databases; it will only direct you to a possibly appropriate searchable database. Turbo10 also collects deep Web content and lists more than 1700 specific deep sources that hit everything from business data to libraries to government sources. If you like, you can create your own list of these engines to search with--say, a particular university's collections or a specific government database.
Metasearch sites Dogpile and Ez2Find query the popular search sites as well as some deep Web material, often yielding great results with a minimum of visual distraction. A different kind of metasearch engine is Vivisimo, which clusters results for easy selection. Type in a product name, and Vivisimo breaks down results by descriptions, reviews, and mentions in magazine articles, for example. The site is handy for researching a broad topic or new subject.
The Credibility Question
Whenever you find information on the Web, you have to determine the source's trustworthiness. The Web makes it easy for people to create fake companies, bogus think tanks, fictional surveys--and even fly-by-night universities, as in a recent case in England, where employers and students were fooled by "university" Web sites unrelated to any real university. Yet investigating a source's credibility can be tough, especially if you're new to a topic.
Always look for an "about us" link, a physical address, and a phone number. While the lack of an "about us" section presents a red flag, the absence of a privacy policy should raise a yellow flag, according to Chris Sherman, author of The Invisible Web (with Gary Price) and creator of the Invisible Web Directory.
"Approach a Web site the same way you would a magazine or book," he says. "A quick skim should tell you, 'Who are these people and what do they say about themselves?'" To find out who owns a Web site (including a physical street address and contact person, sometimes with phone number), plug the domain name in a site like Geektools, which queries the whois database of domain name registrations. Similar sites include Better-Whois.com for U.S. sites that end in .com, .org, or .net, as well as Allwhois for global sites. To find IP addresses, try ARIN's Whois or the Internet Assigned Numbers Authority for those outside North America.
Amazon.com-owned Alexa helps you identify a page's traffic, how long it has been online, and how many sites link to it, for example. But while this works well for big commercial sites or associations (such as The League of Women Voters), it won't help much with small-business names or obscure groups.
Finally, for an extensive list of links to groups that seek to educate the public about bad information on the Internet, hate information, and online scams, visit The Virtual Chase: Legal Research on the Internet. After all, "forewarned is forearmed" was never truer than with the Web.