Top 100 Spotlight: Put Your Film Into Your PC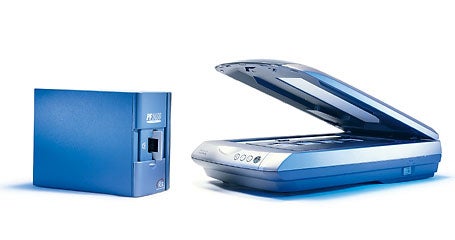 If you've spent a lifetime shooting slides, or you've inherited your family's collection of slides and negatives, you may wonder whether you should use a slide scanner to bring them into the digital age. We looked at five models designed to scan slides, negatives, and other transparent film--three flatbeds with transparency adapters and two slide-and-film scanners.
Dedicated slide-and-film scanners have traditionally been considered too expensive for anyone but professional photographers and designers; now, however, a range of choices under $1000 is available. And flatbeds' transparency-scanning capabilities have been steadily improving. The models evaluated here are in the midrange in features and price--neither the most nor the least expensive. We tested them side by side to see whether slide scanners or flatbeds had an edge. In comparing their performance and features, we found some surprising results.
For this Spotlight, we looked at slide scanners from Minolta and Pacific Image Electronics, high-resolution flatbeds from Canon and Epson, and a less-expensive flatbed from Epson. All are capable of at least 3200-dots-per-inch resolution with no interpolation, sufficient for most nonprofessional photographers. We wanted to include Nikon's brand-new consumer-level film scanner, the $600 Coolscan V ED, too, but it was released just as we went to press.
Dedicated slide scanners usually scan at a much higher resolution than flatbeds and are more expensive. If you want to print an 8-by-10-inch photo from a slide or negative, the tiny image must be enlarged much more than for a 3-by-5-inch snapshot, so slide scanners need that high resolution. You might also expect to see better image quality from midrange slide scanners than from flatbeds, but our testing didn't bear that out. Turning conventional wisdom on its head, in our tests Epson's 4870 flatbed delivered the sharpest images, while the Konica Minolta slide scanner--with the highest resolution here--produced images we found flat and lacking in detail. And the least-expensive, lowest-resolution scanner in the bunch, the other Epson, produced images that we found the most pleasing overall. (We judged scans made at default settings, with no editing; all our scans benefited from some manual image correction, however.) We also liked the flatbeds we tried for batch scanning, since they could scan more slides or negatives in one batch than the transparency-only models--not to mention their ability to handle larger formats, including photos. On the other hand, we saw quicker scans from the dedicated slide-and-film units.
Shop Tech Products at Amazon