Download This: Why Reinvent the Wheel?
If you're content with the software and services you use, there's no need to switch to others just for a few features. Some software simply improves on the tried-and-true favorites, letting you reap the benefits without making you learn a new program. This month, we look at an updated version of a popular screen capture program, a useful add-in for a favorite search engine, and an enjoyable fusion of game archetypes.
Hitting This Snag Makes Work Go Smoothly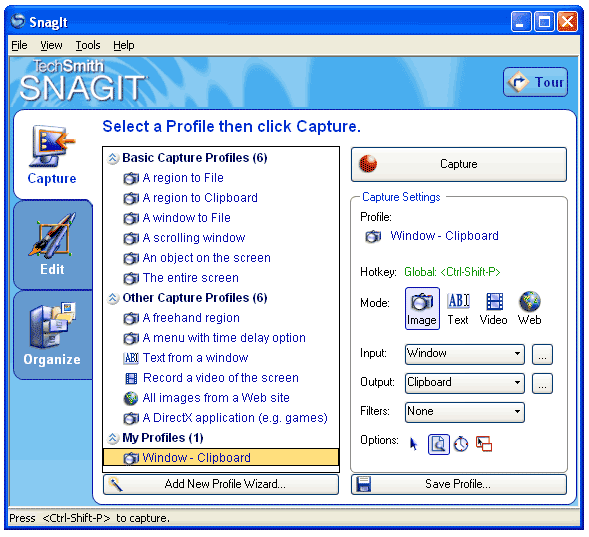 SnagIt's abilities to capture text and video as well as images on screen make it more useful than the term screen capture suggests. If you've ever laboriously typed out a Windows error message because the copy-and-paste function wouldn't perform on the error pop-up, you know the value of text capture. Most of us have less need to capture video, but it's good to have the option right there in the same $40 program. SnagIt has had these functions for some time, but SnagIt 7.1 includes new features that persuaded me to upgrade from an earlier version.
For example, a Capture tab organizes the preset and user-generated Profiles introduced in version 7.0. If you frequently capture screen images, text, and video in different sizes and formats, it's a godsend to be able to set a key combo and Profile to trigger the screen capture. For example, I've got a Profile for "Column Bitmap," another for "Download Page Thumbnail," and so forth.
In addition, SnagIt maker TechSmith has increased SnagIt's range of add-ins for Microsoft products, allowing you to send captures via MSN Messenger and access SnagIt from a toolbar in Outlook.
The program's new interface divides your screen-capture workflow into Capture, Edit, and Organize. If you prefer, however, you can choose Classic view so your new version looks like the same old SnagIt--with a few discreet bells and whistles.
More Google, Please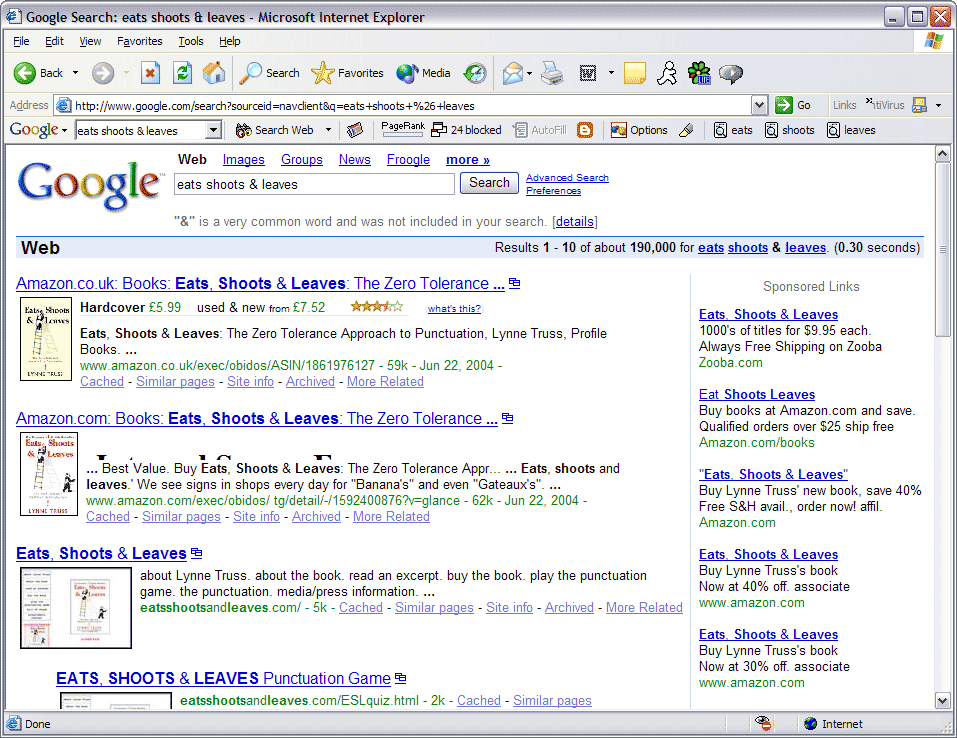 Google digs up all kinds of things, but you're left sorting them out. MoreGoogle, now in downloadable beta, makes your job easier by showing thumbnails of the pages alongside Google's search results. If you're more likely to remember a Web site's colors or layout than to remember its title, this could be quite a boon.
This free add-in also lets you open a search result in a different window, saving you from the ravages of Back button abuse. MoreGoogle makes no changes to the rankings of the search results, and it works with the Google Deskbar. Live updated Amazon.com information helps you price products without leaving Google.
MoreGoogle author Andrea Pizsa has no relationship with Google, but he is an Amazon Associate. Pizsa doesn't solicit donations or charge for MoreGoogle; he states that MoreGoogle users support the program by following the shopping links to Amazon.com.
Blast Off and Blast Away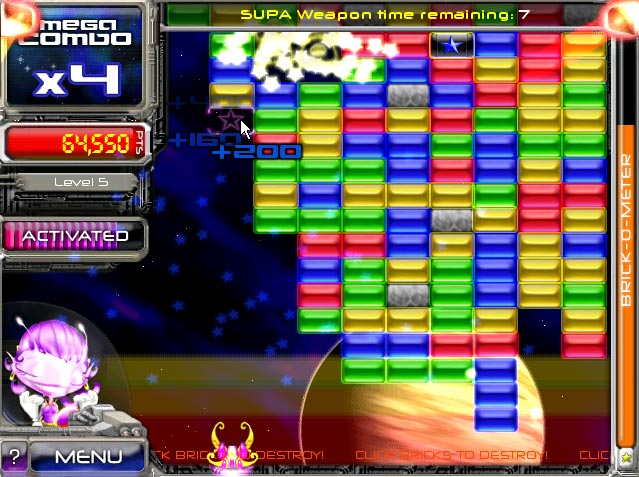 It's a rare game that combines the puzzle challenge of Tetris and the old-fashioned fun of Space Invaders--and that game is AstroPop. You start out as Vector, a brash pilot off to distant corners of the galaxy. What should block your way but--gasp!--multicolored bricks advancing toward the ship.
From your position at the bottom of the screen, you align four adjacent bricks of a color to make those bricks disappear. Some special bricks require two cracks to disintegrate, and others explode and take other bricks with them. The longer you stave off the impending bricks, the better the chance you have of recharging your formidable SUPA Move--in Vector's case, a Plasma Cannon--and clearing the path. AstroPop maker PopCap Games lets you try before you buy: There's a small Web version, and a downloadable 60-minute trial. Many players can unlock the second playable character within the trial period, but only a $20 registered copy can unlock the third and fourth characters and their SUPA Moves (Fusion Warhead, for instance).
Like its PopCap siblings Bejeweled and Zuma, AstroPop is highly addictive. One of the sign-out screens for AstroPop coaxes, "Why don't you stay and play with me. Stay a while. Stay forever." Forever could slip away very easily.
PC World Senior Downloads Producer Max Green and Senior Editor Michael Lasky contributed to this story.