Page 5 of 8
I have several computers on my small network. How can I back them up?
Ethernet-connected storage is a great way to protect against drive failure or accidental file erasure. We suggest that you supplement it with off-site backups, since any always-connected drive is necessarily vulnerable to power surges and security attacks.
Back up to an ethernet hard drive: A new breed of external drives has an RJ-45 connector, so you can attach the drive directly to your router and share it via the network. Ximeta's $230 NetDisk provides 160GB of network storage, at just a small premium ($30) over an ordinary USB 2.0 drive. The NetDisk's included client driver registers the device as a local drive instead of as a network drive, which makes it visible even to backup programs that don't see your network. The drive sped through our tests, backing up 8GB in 15 minutes (using the bundled SureSaver 1.21 full-backup utility).
And if you already own an external USB 2.0 hard drive, Linksys's $99 Network Storage Link lets you attach up to two drives to your router. You configure the NSL via a Web browser, and the drives will show up as network locations.
Tip: If your backup software can't see a network drive, map the desired network location to a drive letter by right-clicking XP's My Computer icon and selecting Map Network Drive.
Use network-attached storage: Conventional network-attached storage, such as Snap Appliance's $1750 Snap Server 2200, appears as a network drive and can be administered via a Web browser.
The full-featured 2200 has dual 250GB hard drives that you may configure with RAID 1 for 250GB of mirrored storage or stripe with RAID 0 for 500GB of storage. Plus, the 2200 supports various operating systems and network protocols, so you can back up data from Mac, Linux, and even ancient Windows systems. The unit ships with Symantec's PowerQuest DataKeeper, which performs a full backup (sans system files and settings) of each system, and then back up changes to your hard drive as they occur.
In our tests, the Snap Server 2200 installed easily and took 58 minutes to do an initial full backup of 8GB of data over a 10/100-megabit-per-second ethernet network, using compression and verification.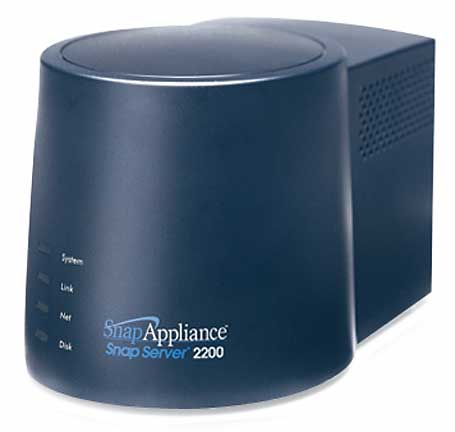 Snap Appliance Snap Server
$1750
500GB total storage (two 250GB, 7200-rpm hard drives)
Gigabit ethernet interface
Symantec PowerQuest DataKeeper
Required 58 minutes to back up 8GB of data, with the software's default of data compression enabled (no verification).
Current prices (if available)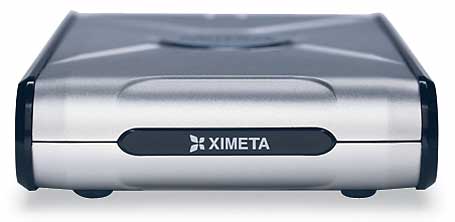 Ximeta NetDisk
$230
160GB, 7200-rpm hard drive
USB 2.0 and ethernet interfaces
NetDisk SureSaver 1.21
Required 15 minutes to back up 8GB of data (without data compression and verification).
Current prices (if available)