Page 8 of 8
Optical Discs: Recover Unreadable CDs and DVDs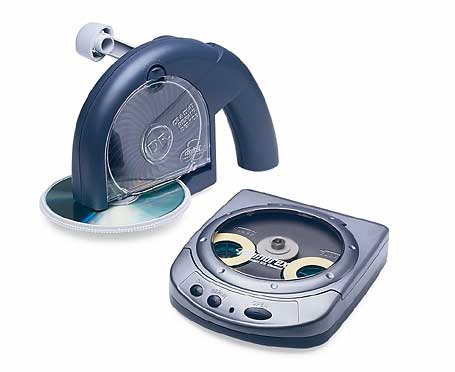 You pop a backup CD or DVD into your drive, looking for two-year-old tax data, but Windows stalls before finally replying that it can't read the disc. Don't panic: You may still be able to rescue the data on it.
The trouble might be due to an incompatibility between the drive and the disc. Try upgrading your drive's firmware, or reading the disc in another drive. Older, slower drives can sometimes read damaged discs that newer models can't, so if you have one lying around, cherish it, don't toss it.
If your disc is scratched or has suffered other minor damage, you can try using a recovery application such as InfinaDyne's $50 CD/DVD Diagnostic, or a physical repair product such as Memorex's $30 OptiFix Pro or Digital Innovations' $50 Skip Dr. But InfinaDyne's software won't help if the disc's multiple tables of contents in the inner portion of the disc are too damaged, and OptiFix Pro and Skip Dr. can correct only minor scuffs (and clean discs). Another option: Use TDK's specially coated Armor Plated DVD-Rs, which can withstand light scratches and abrasions, but cost three times as much as regular discs.
The last-ditch solution is a data recovery service such as CBL Data Recovery Technologies or OnTrack Data Recovery. Both will recover data from optical discs, but prices start at $500 per disc.