Palm Helps You Find Your Way
At a Glance
Palm GPS Navigator Receiver, Bluetooth w/Car Cradle/Rechargeable Cable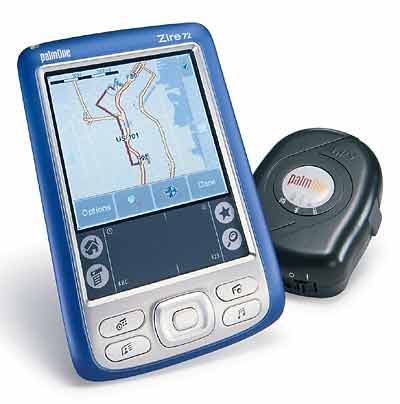 Put me in an unfamiliar neighborhood, and I'm bound to get lost. So I took PalmOne's $299 GPS Navigator along on a drive to California's Monterey Peninsula.
It worked flawlessly.
I clipped a Palm Zire 72 PDA (the navigator also works with the Tungsten T3 PDA) into an included windshield bracket, tossed the Bluetooth-based GPS receiver on the dash, and launched the included TomTom Navigator software, which has digital maps of the U.S. and Canada. The Navigator quickly locked onto my location, plotted my course, and gave me turn-by-turn directions that were easy to read, even on the Palm's small screen.
Just two complaints: Downloading maps through Palm's HotSync is painfully slow, so get an SD Card reader for your PC if you change maps often. It's also a shame that maps don't support the T3's expanding screen.
At a Glance
Palm GPS Navigator Receiver, Bluetooth w/Car Cradle/Rechargeable Cable
Shop Tech Products at Amazon