The Best (and Worst) ISPs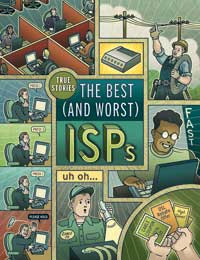 When we asked more than 6000 PC World subscribers to rate their Internet service provider, we got an earful, and a few surprises. Broadband users: You're happy with your provider, which you've probably been using for years, and you're also likely to get television or telephone service from the same company that delivers Web access to your home. Dial-up users: You're less thrilled with your Internet service, but for the most part you're resigned to the technology's slow speed and aren't necessarily inclined to move up to broadband. And while all of you use the Internet every day, you're still more likely to be checking your e-mail and browsing text-heavy Web sites than streaming video and audio or using Voice over IP. We asked readers to rate their ISP's tech support, reliability, speeds, spam blocking, and more, to see which ones deliver the best experience. The PC World readers we surveyed had their favorites: EarthLink cable, Cablevision, and Time Warner's Road Runner service were ranked the best cable ISPs, while Verizon got top honors for DSL. AT&T WorldNet was the favorite dial-up provider of our respondents. See the chart in this article for your ISP's ranking.
In this article:

Amazon Shop buttons are programmatically attached to all reviews, regardless of products' final review scores. Our parent company, IDG, receives advertisement revenue for shopping activity generated by the links. Because the buttons are attached programmatically, they should not be interpreted as editorial endorsements.