Page 5 of 5
Identity Maintenance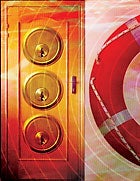 Though nothing can absolutely prevent identity theft, these tips can reduce your exposure--or help you recover should you become a victim.
Inventory your wallet's contents: That way, you'll have a list of whom to call in case it gets stolen. Remove anything with a Social Security number.
Consider a credit-monitoring service: If you get one, make sure it covers all three credit reporting agencies: Equifax, Experian, and TransUnion.
Order a free credit report every four months: The Fair Credit Reporting Act guarantees you one free report per year per credit reporting agency. Order them only at AnnualCreditReport.com.
Minors are at risk: Most don't have a credit report, and a credit agency won't freeze a minor's credit until one exists. If an ID thief requests credit in the kid's name, the agency will create a report (but you may never hear about it). If you suspect that your child's data has been used, you can e-mail TransUnion at childidtheft@transunion.com.
Are you a victim? Renew the 90-day fraud alerts placed on your credit reports. Smart thieves have been known to wait until after the 90-day alert expires to start causing trouble.
See the Complete Special Report


The New Security War: In This Special Package


Best Defenders and Spy Sweeper Leads the Field (chart)


The Hidden Money Trail


Privacy in Peril


Is the Net Doomed?


Threat Alert: Spear Phishing


Threat Alert: Antivirus Killers


Threat Alert: Instant Messaging Attacks


10-Step Security


Security by the Numbers


More Security Resources on the Web
Also See Our In-Depth Online Series
Web of Crime