Page 8 of 8
Next-Generation Game Consoles
Gamers, get your thumb muscles in shape--2006 will be a great year for consoles.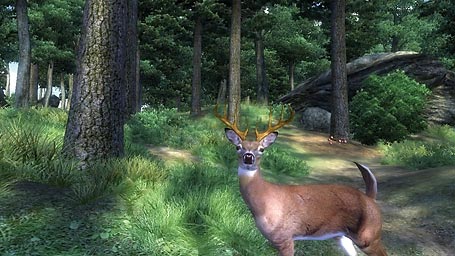 Fasten your seat belts. Next year is looking to be one of the most exciting since 2001 for console video games, as major releases from Sony (PlayStation 3) and Nintendo (Revolution) follow the November 2005 launch of Microsoft's Xbox 360. It's like an election: Every four years or so, gamers get to choose which platform they'll support for the next cycle.
Many experts give the early nod to the Sony PlayStation 3, which is due to arrive in the spring. But Sony will have a hard time fending off the Xbox 360, in part because that console debuts roughly four months before Sony's PS3, and in part because Microsoft has lined up an impressive slate of games for this release.
Nintendo looks certain to continue bringing up the rear, but not necessarily for lack of innovation. Nintendo is rethinking one of the gaming world's longest-lasting components: the controller. The company's Revolution controller looks like a television remote, and you hold it the same way. What sets it apart is its array of sensors for detecting its own physical motion. If you're playing a fly-fishing game, for example, you might have to make the fly-fishing motion with your hand and wrist, not simply push buttons. Another cool Nintendo feature: Revolution owners will be able to download and play any game from the Nintendo catalog, including games designed for the original Nintendo Entertainment System from 1985. Microsoft and Sony will feature backward compatibility in their devices, too, but only going back to the last console they released.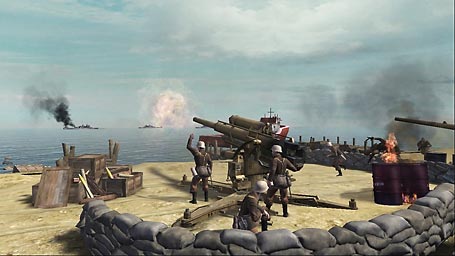 As you'd expect, the processing and graphics hardware powering these consoles is quite impressive, bringing at least two of the units closer to the specs of a PC. Both the PS3 and the Xbox 360 will support gaming at HDTV resolutions, and all three consoles will offer high-speed Internet connectivity. At press time, however, Nintendo had not yet announced support for HDTV gaming.
Microsoft has specified two pricing tiers for the Xbox 360. The Xbox 360 model will cost $399; along with nonessential hardware add-ons (faceplates and the like), it will include a 20GB detachable hard drive and a "Silver" subscription to the Xbox Live online gaming service, which allows users to chat with other gamers, transmit voice and text messages, and access content from Xbox Live Arcade. The Xbox 360 Core System, debuting at $299, will consist exclusively of the basic hardware setup, with no Xbox Live component or detachable hard drive. At press time, neither Sony nor Nintendo had announced pricing plans.
Here's how the units compare on one key spec: Sony and Microsoft will have 3.2-GHz multicore processors in their respective devices. And Nintendo will pack IBM's "Broadway" processor into its device's slim, black frame. The processing power in the new consoles is 35 times and 15 times as strong as that of each machine's predecessor, respectively. Those numbers translate into cleaner, sharper graphics and faster game play when more objects are on the screen.
Impressive stuff. If you have delayed buying a gaming unit or have long resisted the urge to revisit your teenage gaming years, the arrival of this potent group of consoles will soon make that temptation a whole lot harder to fight off.
Xbox 360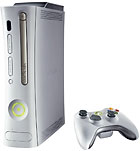 If you're looking for a next-generation console this holiday season, your only choice is the Xbox 360. But do yourself a favor and opt for the full $399 package rather than the $299 Core System. Most gamers will want the $100 hard drive, the $50 wireless controller, and the $40 HD video cable--all of which come with the full system--eventually anyway, so paying the extra $100 up front is worth it.