Color Lasers Get Affordable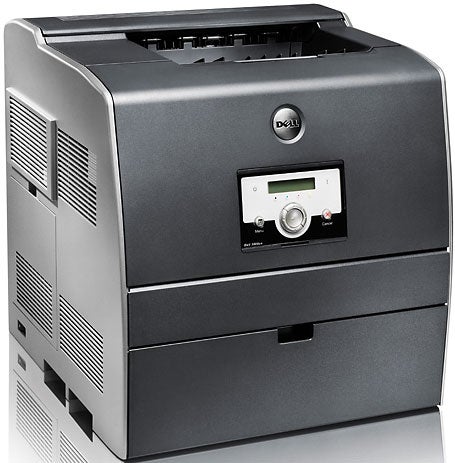 You could have purchased a new car for what a color laser printer used to fetch. A bargain model was seldom seen--and when such a rarity did come along, it tended to turn in lackluster print speeds. As recently as May 2004, all but one unit in our Top 10 cost at least $1600. This month, however, we tested only low-priced models, and all the printers that made our chart cost $699 or less. Our Best Buy is just $449--less than even some inkjet photo printers.
Most of the color laser printers we tested this month delivered impressive speeds for a bargain price. You don't have to skimp on features, either: All but one come with built-in networking, and all print on glossy paper--a capability previously unavailable on low-cost models. Glossy paper has a sheen like that on prints from a photo lab. Though the glossy-paper prints from these printers won't please ardent photographers, the quality from some units is certainly good enough for business brochures. As for more mundane office work, the text quality of these color lasers was on a par with that of monochrome lasers. However, the standard paper capacities of these models tend to be low.
The cost of operating a color laser printer could dwarf what you spend on it initially. For example, a set of toner cartridges for the $500 Brother HL-2700CN costs $665. Cartridges for the $599 Oki Data C5200n cost $490, though imaging drums aren't built into them; replacing these separate items will cost another $365. See our features comparison chart which lists each vendor's estimated costs per page. For further discussion of toner and drum costs, see "Pennies per Page Soon Turns Into Dollars."
In This Article:
Shop Tech Products at Amazon