GPS navigation devices designed with drivers in mind are proliferating--and the latest models cost less and are easier to use than their predecessors of a year or two ago. We tried three recent offerings and found that their maps and turn-by-turn voice directions are great for reaching unfamiliar locations.
Palm GPS Navigator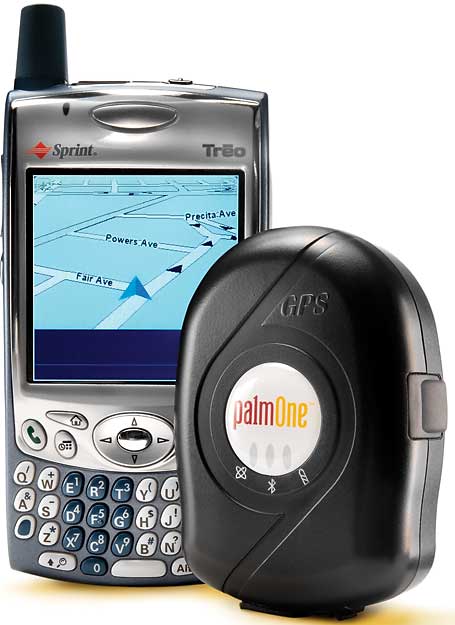 What's new: Use Bluetooth-enabled Treo and Tungsten handhelds as handy navigation devices by adding a compact Bluetooth GPS receiver and TomTom's fine software and maps (stored, typically, on an SD Card). The Bluetooth GPS-to-PDA communication can cause a lag, but at $250 this kit is a great way to make the most of computing power you may already own--and the clever automatic charging kit includes lines to both the GPS receiver and the PDA, so it helps keep your handheld charged.
Yardena Arar
MapQuest PND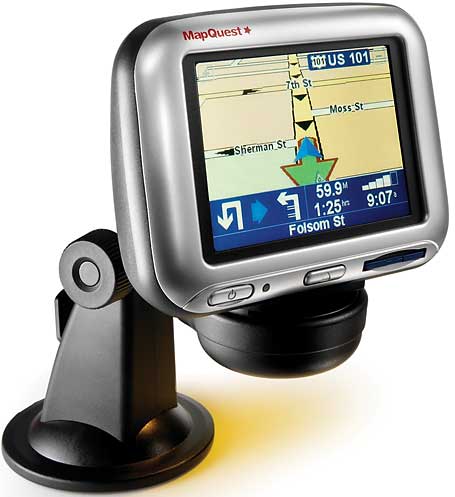 What's new: Online mapping giant MapQuest stamps its brand on TomTom's GO 300 compact in-car GPS. Like the Palm and Garmin products, the $699 MapQuest Personal Navigation Device stores its maps and data on an SD Card. TomTom's voice directions (available in over 30 languages and in 50 voices) are easy to hear over radios and road noise, and the bright touch screen is almost as wide and tall as the 4.5-by-3.6-inch device itself. The MapQuest GPS may be almost twice the size of the Garmin StreetPilot i3 (shown below, not to scale), but it's easier to use; and, at just 11 ounces (without the 12-volt power cord), it's easy to tote.
Dennis O'Reilly
Garmin Streetpilot i3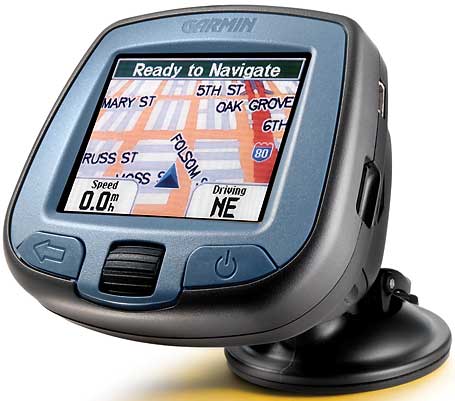 What's new: Color maps and turn-by-turn voice directions for $400. However, the StreetPilot i3 depends on a jog wheel and two buttons to handle all input, making data entry less convenient than it is with a touch-screen-based device. Also, the software offers relatively few options (such as different voices), and the GPS itself was slightly less accurate than that of the other products we tested. Still, this 3-by-2.7-by-2.2-inch, 5.3-ounce TV-shaped unit gets the job done, and it's the least expensive color-screen navigation device of its type we've seen.
Yardena Arar