Broadband to Go
Anecdotal Tests: EvDO Delivers, Most of the Time
On Verizon's BroadbandAccess service, testers' experiences varied widely. Several of the tests we performed are expressly forbidden under Verizon's terms of service.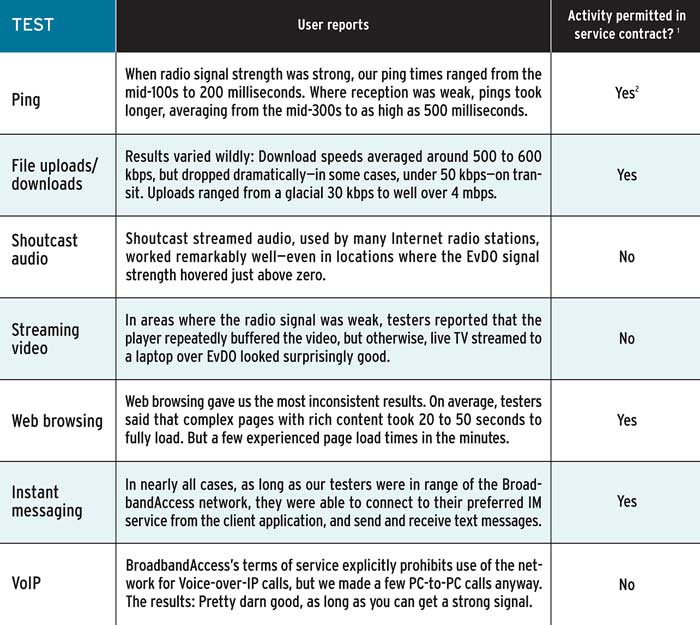 Footnotes: 1. According to Verizon's terms of service for BroadbandAccess. 2. Activity not explicitly disallowed.
How We Test: We asked testers in six metropolitan areas across the United States to perform seven tasks using a laptop equipped with a built-in EvDO adapter and/or a PC Card at various locations around (and outside) their city. For full details about the tests we performed, and for extended test results, click here.

Amazon Shop buttons are programmatically attached to all reviews, regardless of products' final review scores. Our parent company, IDG, receives advertisement revenue for shopping activity generated by the links. Because the buttons are attached programmatically, they should not be interpreted as editorial endorsements.