Page 9 of 10
Anecdotal Tests: EvDO Delivers, Most of the Time
On Verizon's BroadbandAccess service, testers' experiences varied widely. Several of the tests we performed are expressly forbidden under Verizon's terms of service.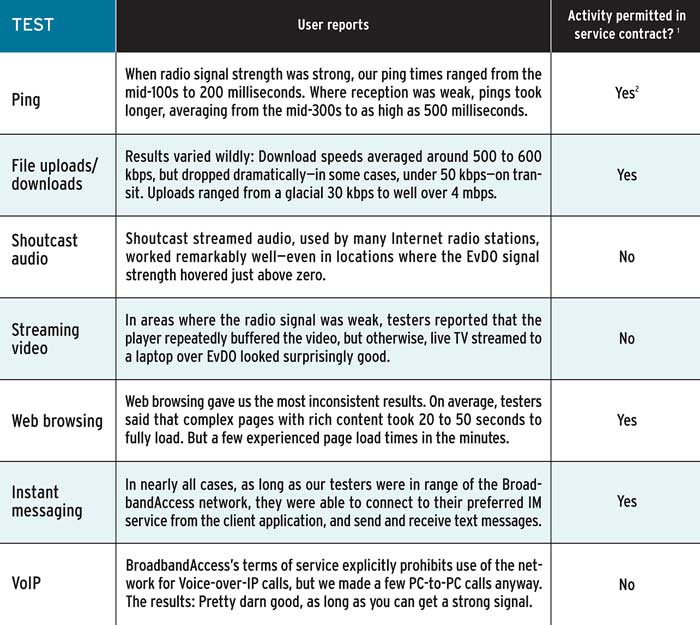 Footnotes: 1. According to Verizon's terms of service for BroadbandAccess. 2. Activity not explicitly disallowed.
How We Test: We asked testers in six metropolitan areas across the United States to perform seven tasks using a laptop equipped with a built-in EvDO adapter and/or a PC Card at various locations around (and outside) their city. For full details about the tests we performed, and for extended test results, click here.
Shop Tech Products at Amazon