Are Extended Warranties Worth It?

When I buy something, I want it to last. But if it fails prematurely, I want the company I bought it from to replace or fix it. Unfortunately, that's not always the way things work.
Vendors have severely cut the length of standard warranties for numerous products. Dell, for example, used to offer a three-year standard warranty for many products, but has cut some down to one year and a few to just three months. If buyers want the comfort and security of a lengthier warranty, they have to pay extra for it. Furthermore, products have become more complex and so are costlier to fix; also, many devices are now portable and thus are more at risk of failure. These and other factors are feeding a significant growth in sales of extended warranties, for which consumers spent $16 billion last year--up 7 percent over 2004, says Eric Arnum, editor of Warranty Week, a site aimed at warranty management professionals.
But are these plans really worth your money? PC World decided to find out. We surveyed readers to discover how many of them purchased such warranties and how satisfied they were with the service they received. Of our 2031 respondents, 63 percent said they had bought extended warranties; 90 percent of those who used the warranty said their request had been honored with either service or a replacement product. And 80 percent of those who received help said they were satisfied with the outcome.
"I couldn't be more happy," says Loren Bergstedt of the service he got with Dell's extended warranties. Bergstedt, a retired civil engineer from Esko, Minnesota, always buys extended warranties on his laptops. When his two-and-a-half-year-old Inspiron notebook died, Dell had a technician there the same day; the next morning he had a replacement (a refurbished model). When the backlight on another laptop went out, a Dell tech came and replaced the screen while he waited.
However, 37 percent of survey respondents said they don't buy extended warranties, mainly because they think the plans are a rip-off, though a large portion also believes they're just too pricey. Most of them haven't regretted skipping it--only 23 percent of that group said they wished they had one when gear failed after the standard warranty expired.
Some people think that if a product is going to fail, it will do so soon after purchase, so the likelihood that you'll need coverage beyond the standard term is low. This has some truth for certain products. "There is a spike in front," says Jim Kahler, director of consumer support for HP's North American PC products line. "You pick up any flaws in manufacturing in the first 90 days; it flattens out [soon thereafter], then rises, especially with a mobile product," he adds.
In our October 2005 issue's "20 Things They Don't Want You to Know," we said that extended warranties are rarely a good deal, and we still think that's true for many products. Whether you should buy one depends on the product you're purchasing, who makes it, the store you're buying it from, and a raft of other factors. We examine these factors here and also boil them down to a cheat sheet of the top things you should think about when considering extra coverage (see "10 Extended Warranty Pointers").
In This Article:
Here Comes The Pitch
If you buy anything more complicated than a candy bar at a big-box electronics store, you'll almost certainly get pitched to purchase an extended warranty. Many product manufacturers will hit you up for one, as well. That's because these plans have become big business for both groups.
For example, according to Joe Barkai, program director for Manufacturing Insights, an IDC market research firm, in 2004 Dell took in $1.36 billion in sales of extended warranties, and spent only $1.18 billion in servicing both standard and extended warranty claims--a profit of $180 million. Warranties have become more important to the company's bottom line, too: 24 percent of Dell's net income in the first quarter of 2003 came from extended warranty sales; in the fourth quarter of 2005, that had grown to 37 percent, Barkai says.
Warranty Week's Arnum says Gateway also is one of the more successful PC makers in the warranty business, taking in three dollars in sales of extended warranties for every dollar spent to handle all of its warranty claims. That's partly because not all customers take advantage of extended warranty services. Dell and Gateway declined to discuss their profit margins on extended warranties.
Though coverage plans are profitable for stores and vendors, those providers vary on how hard they push the warranty and what products they will cover.
Steve Gusa, director of Best Buy's service contract business group, says Best Buy's salespeople are supposed to offer an extended warranty on anything that might carry a manufacturer's warranty. That includes items costing $20 or less.
But in Wal-Mart stores, extended warranties are available only on TVs priced $300 or higher, or on computers. You can, however, add a warranty on products that cost as little as $50 on its Web site.
Best Buy says it doesn't give its salespeople any financial incentives to sell extended warranties. Tom Miller, a former Best Buy salesperson from Myrtle Beach, South Carolina, confirms that, but says his store managers would eavesdrop on his conversations with customers, "and if you didn't push [an extended warranty], you'd be spoken to." On my visit to a San Carlos, California, Best Buy, I didn't get the hard sell--but then, I was only looking, not buying. I asked about warranties on TVs, and the rep seemed knowledgeable and willing to help. He was up-front about the limitations of the coverage, telling me that the plan--like most--doesn't cover image burn-in for TVs. The store's plans also do not cover accidental damage (most warranties don't, and those that do cost more).
Former Staples employee Chris Hankes says Staples doesn't pay commissions, but if a sales team met a monthly goal--for example, a percentage of sales with an extended warranty attached--team members would receive a small bonus, on the order of 15 cents per hour, which Staples confirms. That wasn't enough to get Hankes to sell them, but the bonus motivated other reps. Pushing a warranty is a common theme in posts by salespeople at RetailWorker.com. Salespeople posting to the site's forums joke about code names for extended warranties--a good sale is a "hot dog," but a good sale with a warranty is a "chili dog with cheese."
Survey Results: Most Buyers Glad They Bought Extended Warranties
Of the people we surveyed who have purchased extended warranties, most are happy with them. The stores cited in the survey repaired devices at a comparable rate--38 percent on average. Best Buy was likelier to replace faulty devices with new ones.
Company
If device replaced, received new/refurbished unit
Problem was resolved in less than 1 day
Average time to resolve a problem
Extremely satisified with extended warranty service
Glad to have purchased an extended warranty
Best Buy
47%/3%
22%
13.4 days
24%
74%
Circuit City
34%/15%
22%
10.4 days
26%
77%
Dell
38%/9%
10%
6.4 days
33%
87%
Average1
43%/7%
17%
9.7 days
31%
71%
CHART NOTES: Green denotes best score; red denotes worst score. Source: Survey of 2031 PC World readers from January 17, 2006, to January 29, 2006. Footnote: 1 Averages include responses for all stores cited, not just the ones listed here.
A Fine-Print Policy
Extended warranty contracts can be serviced by the brand-name manufacturer, the retailer (if it's a large outfit), or a third-party administrator. For example, N.E.W. Customer Service Companies administers extended warranties for Amazon, OfficeMax, and Wal-Mart, among other companies. N.E.W. says it has 2200 call center employees, who handle more than 8 million calls per year. Knowing who actually administers the warranty could help steer you to worthwhile plans if a provider that has proven to be helpful also covers you at another store.
In our survey, the percentage of people who were glad they bought extended warranties from Dell, the only manufacturer to receive enough responses to rate, was substantially higher than that of people who bought them from retail stores. In theory, a manufacturer should know its products better and repair more of them than a store or service company. But you can't count on that to get better service.
Jack White, a retired civil engineer from Mesa, Arizona, says he bought a $450 HP Pavilion desktop PC from Circuit City, and then purchased a warranty extension from HP at the end of the standard term. He paid a pricey (given his system's cost) $210 for three extra years of coverage. When the PC started acting up, he called HP, which made him buy a set of restore discs (for around $30). The discs didn't fix his PC, so HP sent him a box to ship the system to a repair facility. Seven weeks and many calls later, he got the PC back--and it didn't work. He ended up taking it to a local store, which fixed it in a day. "The warranty is still in effect until 2008," says White, "but I doubt that I'd go back to them again."
Many retailers sell three-year warranties that add only two years of coverage to the manufacturer's standard one-year warranty. These companies can market their warranty plans as three-year deals because they provide service during the first year; you can call either the store or the manufacturer. Wal-Mart, which only recently began offering extended warranties in stores, is an exception: Its terms explicitly state that service plan coverage begins immediately after the expiration of the manufacturer's labor warranty, so you're not paying for dual coverage.
Another gotcha: With many plans, if your product is replaced under an extended warranty after the original has expired, the extra coverage is no longer valid. So if you buy a four-year plan on a TV, and it goes kaput and can't be fixed 13 months after you buy it, you'll get a new TV--but if that one goes bad, it's on you. Usually you'll find this under "exclusions" or in the details of the plan's "lemons" policy.
Some plans offer additional services beyond just repair, making coverage more worthwhile. For example, some plans from Best Buy and Circuit City cover one annual cleaning or preventive maintenance for VCRs, camcorders, and TV/VCR combinations (you must take the product into a store). Both retailers cover one lamp replacement for projectors and projection TVs. Certain plans provide technical support, too--after all, it's often difficult to know when tech support ends and service work begins.
Tip: You may have an extended warranty and not know it. Some credit cards extend the manufacturer's warranty, usually doubling the term. If the product has a problem, you call a number to find an approved service location; you usually have to pay for repairs up front and then get reimbursed, and you won't get extra benefits like technical support. See the links for information on Visa's extended warranty program, for details on MasterCard's, and for American Express's. Check your issuing bank's terms to see if you're covered.
Cost Comparison: Shop Around for Extended Warranties
Service plan costs vary--and you need to be aware of coverage overlap. For example, warranties from Best Buy, Circuit City, and CompUSA/Good Guys overlap a manufacturer's warranty period, meaning you're paying for double coverage.
Company
$2500, 42-inch plasma HDTV
$400 digital camera
$125 inkjet photo printer
$40 DVD player
Best Buy
$400/3 years
$60/3 years
$30/2 years
$40/3 years
Circuit City
$500/2 years
$80/3 years
$30/1 year
$10/1 year
CompUSA
$600/3 years
$50/2 years
$25/1 year
$20/1 year
Dell
$549/4 years1
$59/2 years
$37/2 years2
n/a
Wal-Mart3
$388/3 years
$44/3 years
$19/2 years
n/a
CHART NOTES: Prices given are for comparable products; not all stores carry the same brands. Warranty periods listed are in addition to the manufacturer's coverage. n/a = not applicable.FOOTNOTES: 1 Total warranty length; it is a Dell product. 2 A two-year warranty on a Dell printer is $29. 3 Minimum product cost for warranty eligibility is $50 on the Web site and $300 in stores.
Are You Being Served?
We've heard horror stories about extended warranties, so we were surprised to learn that most of the readers surveyed were happy with the service they received. Some 71 percent of those who bought coverage said they were glad they had done so. And 31 percent said they were "extremely satisfied" with service; 11 percent said they were "extremely dissatisfied." (See the chart, "Most Buyers Glad They Bought Extended Warranties", for individual vendor ratings.)
Overall, 48 percent of our survey respondents who purchased an extended warranty said they thought the salesperson described the coverage terms accurately. But Best Buy has seen some legal trouble on that score. Ohio and Wisconsin have suits pending against Best Buy in which they allege that the retailer, among other things, has misrepresented the attributes and benefits of its service plans, and that in many cases it has failed to honor its service plans. Best Buy settled a similar suit brought by New Jersey in 2004. The company would not comment on the pending suits.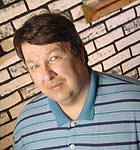 Some companies fulfill the terms of service and then some. Michael Billy, a computer design draftsman from Rochester, New York, bought a Kodak DX3700 digital camera for $199 from Sears and paid $25 for an extended warranty. When the camera's media-card door wouldn't close a month later, Sears replaced the camera with a newer Kodak unit. Then it replaced the replacement when it broke. Billy went through two more Kodak models before asking for--and receiving--a comparably priced Nikon model as a replacement. He says, "When it comes to warranties, I listen to the pitch, price, and time limit, and what I like to hear is, 'We will replace the defective unit with another one of the same value or upgrade to the next model when possible.'"
Often, getting a replacement product is a relief, but in some cases it may work against you. Michael Baraz, an IT consultant from Chicago, purchased two Ericsson cell phones, one from Best Buy, the other from Circuit City, and paid for extended warranties for both. When the phones malfunctioned, the stores wanted to replace them with newer models, not fix them. Baraz had spent hundreds of dollars on accessories for the phones, so he didn't want new ones. He eventually paid Ericsson $100 to fix both phones, and doesn't know why the retailers couldn't have done the same thing.
The situation that Baraz encountered is usually addressed in extended warranty contracts: The companies, not you, get to choose how they'll handle your problem. In our survey, 43 percent of the respondents had their faulty devices replaced with new ones, while 38 percent had their devices repaired. Overall, 7 percent of respondents got refurbished units; Circuit City was far likelier to use refurbs (it used them in 15 percent of cases), while Best Buy had a refurb low of 3 percent.
Fight For Your Rights
Regardless of the result of service, you may encounter roadblocks on the way. Larry Fritz, a Billings, Montana, psychotherapist, bought an Xbox at a local Best Buy, and an extended warranty. The console's drive mechanism failed. Rather than simply replacing his Xbox with a new one, the store rep told Fritz he would have to pay for a game the store bundled with its new Xboxes even though the game didn't appeal to him. When he complained, the rep agreed to remove the game, but then said she wouldn't give him the new controllers that were packaged with the Xbox. The old controllers worked fine; Fritz just objected to the rep's combative attitude. "I don't appreciate having to fight about it," he says.
You shouldn't have to battle to get good service with an extended warranty, and our survey indicates that in many cases you won't. But any warranty is, at heart, insurance against the unknown. If you end up needing it, it was a good buy; otherwise, you could feel ripped off. For some products--ones that use complex, unproven technologies, such as projection TVs, or those more susceptible to damage, like cell phones--buying extra coverage probably makes sense. You should still weigh reliability and cost, and whether you can tolerate an unexpected repair bill, when making a decision.
Tips: 10 Extended Warranty Pointers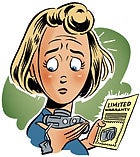 Whether an extended warranty is a wise purchase depends on estimates--or guesses--on your part. These tips can help you make up your mind.
Read the terms before you buy: Nearly half of the people in our survey didn't read the terms of the extended warranty beforehand. You don't have to read the warranty in the checkout line--take it home. You can usually buy it later.
Determine the coverage term: Look for the word inclusive, which means the store's warranty overlaps with the manufacturer's--so a four-year extended warranty really gives you only three additional years on top of a standard one-year warranty.
Beware shipping charges: If the product needs to be sent in for service, you could get stuck with the tab.
Consider accidental damage coverage: Most policies do not cover products that are damaged from falls, spilled coffee, or getting run over by the family truck. You'll pay more to protect against the oops factor, but it may be worthwhile for mobile products.
Know the cancellation terms: If you feel buyer's remorse, you can usually get a full refund if you act quickly, or a prorated refund down the road, provided you haven't used the warranty.
Look for extras: Many extended warranties cover replaceable items, such as projection TV bulbs, which can cost $300 or more. But note how much TV you watch, and compare it against the expected lifespan of the bulb.
Investigate the product's reliability: CRT televisions, for example, hold up much better than sets with newer technologies. You can also predict device reliability by examining a manufacturer's record on this score. Find that data in PC World's annual Reliability and Service survey and Consumer Reports' reliability ratings.
Weigh plan cost vs. product cost: For example, Best Buy charges $60 for a four-year plan on a $200 CRT television (30 percent of cost) and $400 for a four-year plan on a $4000 projection TV (10 percent). CRTs break down less often, so paying the higher percentage doesn't make sense.
Shop around: A four-year plan for a Sony rear-projection TV set costs $400 at Best Buy, $525 at Circuit City, and $600 at CompUSA.
Check your credit card terms: Some cards extend the manufacturer's warranty. But if you need something fixed, you may have to pay up front and be reimbursed.
Extended Warranties: Printer Users Happy
Respondents to our survey had the most success when exercising an extended warranty on a printer or multifunction printer; notebook owners weren't quite as pleased with their outcomes but were happiest to have the extended warranty. We list the top five product types for which respondents used an extended warranty.
Product Type
Extremely satisifed with extended warranty service
Glad to have purchased an extended warranty
Desktop
32%
75%
Notebook
29%
84%
Printer or MFP
37%
81%
Cell phone
29%
77%
Television
29%
78%
CHART NOTES: Bold green denotes best score; bold red denotes worst score. Source: Survey of 2031 PC World readers from January 17, 2006 to January 29, 2006.