Latest ThinkPad Is a Top-Notch Ultraportable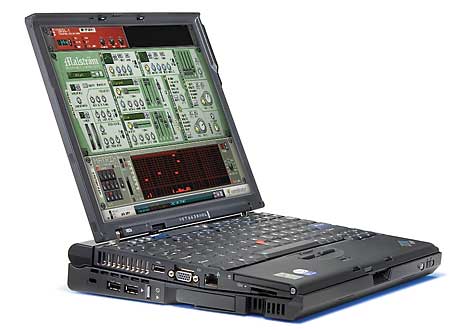 The Lenovo ThinkPad X60s is a speedy, well-designed ultraportable notebook geared toward business users. The pricey unit replaces the ThinkPad X41, and while it leaves out a few features you'll find on comparable laptops--such as a built-in optical drive--the X60s is still one of the best ultraportable models you can buy.
Carrying an Intel 1.66-MHz Core Duo L2400 processor with 512MB of RAM, our shipping unit was one of the fastest ultraportables we have tested, receiving a score of 83 on WorldBench 5. The X60s's performance exceeds that of laptops running the 1.73-GHz Pentium M 740 chip, and generally matches those with 1.86-GHz Pentium M 750 CPUs. The X60s also provided outstanding battery life in our tests: 8 hours, 21 minutes from its eight-cell lithium ion battery.
In addition to its strong performance, this ThinkPad is wonderfully well designed. The keyboard is superb; typists will love the layout and deep keystrokes. You'll also find dedicated keys for volume and for Lenovo's useful ThinkVantage Productivity Center help software.
The 3.5-pound X60s includes three USB ports, one FireWire port, and slots for SD and PC Cards. Adding the X6 UltraBase docking station (included in the $2299 price) increases the total weight to 6.1 pounds and supplies the DVD-ROM/CD-RW combination drive, as well as one parallel, one serial, and four USB connections.
I have two particular gripes with this otherwise very impressive laptop: It has only an eraserhead pointing device (the choice I happen to prefer), and it lacks a built-in optical drive. Beyond those quibbles, however, this ThinkPad is an outstanding ultraportable for business users and anyone else who wants a well-designed machine.
ThinkPad X60s
Lenovo
This top-rated ultraportable provides a great keyboard, superior performance, and an outstanding design.
Price when reviewed: $2299
Current prices
(if available)
At a Glance
Strong performance, battery life, and keyboard make this expensive business notebook a winner. Read the full review

Cons

Very expensive
No touchpad
Shop Tech Products at Amazon