Page 5 of 11
Happy Returns?
Having to return equipment is never fun, especially if the device is not performing as expected. Fortunately, only about 59 percent of offline shoppers and just 24 percent of online buyers surveyed had to return purchases (we had so few responses for most online sites that we could not rate individual stores). Of those people who did return items, the majority had a positive experience: 58 percent online and 63 percent offline gave their stores good marks on this score. Costco and Staples stood out with above-average ratings for the ease of returns.
In general respondents said that the larger the retailer, the easier returning items was, though online returns did bring extra concerns. Says Radway, "With online the biggest thing to worry about is the hidden fees for returns, or those [sites] that make it impossible to talk to a live human being when I have a problem."
Engineer John Dear has a similar take on returns. "It's a little more of a hassle to deal with returns online," he notes. "You just have to get in a new mindset, like making sure you keep the packaging for a couple of weeks before throwing it out."
Overwhelmingly, when respondents did return products, the returns were accepted and few people had to pay a restocking fee, even at stores that claimed to charge one. This was one area where NewEgg customers fared worse than those of other online retailers: Nearly 19 percent of NewEgg shoppers we surveyed had to pay a restocking fee, versus the average of 10 percent for online buyers. Brick-and-mortar customers had it even better: Only 3 percent of them said they were required to pay such fees.
While most readers had positive experiences returning merchandise to a retailer, nearly everyone we spoke with had at least one horror story--typically an experience so bad, it turned the reader away from that particular store for good, though it might not have been representative of the store's policies overall.
Radway, for example, says a bad return with eCost.com (not rated on our survey) has kept him from visiting that site much. He says he couldn't return a nonfunctioning thumb drive to eCost, nor could he return it directly to the maker--he had to place a new order for the same product and then return the defective drive for credit. During that time, the rebate period for the product expired. "I will still buy from them," he says, "but I'm much more cautious."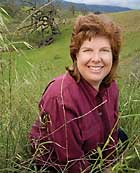 In contrast, Laura Manning, a LAN administrator in Santa Barbara, California, speaks well of her Buy.com return experiences. A recent camera return "was handled quickly and professionally, via e-mail and phone. Their customer service people were native English speakers, easy to understand, and empowered to take quick action," she notes.
It's important to remember that not only can you have a different return experience at different retailers, but your experience may vary among stores within the same chain or even with sales clerks at the same store. Although chain-store policies should be identical in every location across the country, the helpfulness of the staff at a particular store can have a huge impact on your happiness during a return. This is one slight advantage for online shopping, as you're likelier to get the same service from a site over the long run.
Shop Tech Products at Amazon