How to buy a phone
4G support and availability: 4G networks offer data speeds that are vastly superior to those available on a 3G network. You can expect to see average download speeds of around 6 to 9 megabits per second while connected to a 4G network—though of course those speeds vary depending on your location and on reception quality. You'll encounter two kinds of 4G networks when buying a new phone: LTE and HSPA+. Verizon, Sprint, and AT&T have their own LTE networks, while T-Mobile uses an HSPA+ network that delivers comparable speeds.
4G is pretty much the norm on smartphones these days, and you'll definitely want it on your next phone. Normally, connecting to a 4G network costs nothing extra, though the faster data speeds do mean that you can quickly hit your data cap if you aren't careful. Carriers are constantly expanding their 4G networks; but if you're leaning toward choosing a 4G-capable phone, check the relevant carrier coverage maps to confirm that your region already has 4G service.
Cameras: If you expect to take a lot of photos with your phone, you'll want to pay attention to the phone's camera specs. For mid- to high-level smartphones, 8 megapixels is now pretty much the standard. However, a higher megapixel count doesn't necessarily mean a better camera. Verify that the phone camera you're interested in has a flash (dual-LED or Xenon flashes work best); otherwise, pictures you take indoors or at night will come out looking like blurry messes. Try to take a few pictures in the store to get a clear idea of the camera's photo quality.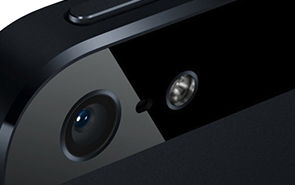 Most cell phone cameras also video-capture capabilities, and most midrange and high-end phones can capture high-definition 720p or 1080p video. If video is your thing, make sure that the OS provides an easy way to upload your videos to services such as Facebook and YouTube.
Many modern smartphones have front-facing cameras. These are mostly good for making video calls; but some camera apps, such as photo-booth apps, use the front-facing camera too.
Processor: Much like 4G, dual-core processors are quickly becoming the standard in phones. You can still purchase and run most phones just fine on a single-core processor—but going forward, most phones will have two or more cores. As time goes on, having a phone with a single-core processor may limit the types of applications you can run on your phone, and the types of updates it can receive.
Battery life: There's no easy way to predict how long a phone's battery will last. In our lab tests and hands-on evaluations, LTE phones have generally supported shorter battery lives than 3G phones have. Ultimately, however, it all depends on how much you use your phone. If you're always on your phone, browsing the Web and making calls, your phone probably won't make it through a full day before needing to recharge. If you aren't always near an open outlet, you can buy a case with a built-in wireless charger, or you can carry around an extra battery for your phone. For a complete guide to extending your phone's battery life, check out our "How to Boost Your Smartphone Battery Life" article package.
Picking the Right Plan
While shopping for a new plan, be realistic about how you'll use your phone. If you're getting a smartphone, you'll probably benefit from getting a plan that offers at least 2GB of allotted data. Having at least 2GB of data will enable you to download apps and browse the Web without having to worry much about going over your data cap. On the other hand, if you like to do a lot of bandwidth-heavy activities such as streaming music or video, you'll be better off paying the premium for a higher data tier. One upside to getting a smartphone plan is that the carrier usually includes unlimited talk and text. The days of mobile carriers' charging users for a set number of minutes or text messages are quickly drawing to a close, though the cost of data usage is going up. Customers on AT&T and Verizon face caps on how much data they can use before extra charges or restrictions kick in. T-Mobile and Sprint offer unlimited data plans, but their networks are smaller than Verizon's and AT&T's.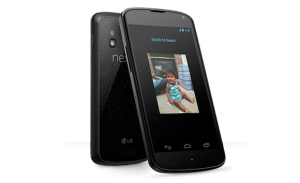 If everyone in your family wants a smartphone, or if you have a lot of phones and tablets that you pay for data on, it may be worthwhile to look into shared data plans. Such plans offer unlimited talk and text, and all devices on those plans share their data from a set pool. The big benefit of having a shared data plan is that you don't have to pay for data on each device individually. If you or your family members never use more than 500MB apiece, you could save some money by paying for only the maximum data you'd use. Shared data plans also usually include tethering, which allows you to share your wireless connection with other devices such as laptops and Wi-Fi-only tablets. The biggest drawback of a shared data plan is that it can cost more if you or your family use a lot of data. Before switching to a shared data plan, it's best calculate how much data your family uses in a typical month and compare the amount you currently pay with the amount you'd pay if you had a shared plan.
Feature phones don't need data plans, so you can get away with signing up for a plan that covers just talk and text. Plans for feature phones generally cost less than those for smartphones, but you'll have to pay extra for unlimited minutes and text messages. In addition, you'll have a limited selection of feature phones to choose from, as many companies are now starting to manufacture smartphones exclusively.
When selecting a plan, it's wise to overestimate the number of minutes you'll be using for every sent and received call. Because one carrier's definition of off-peak hours may be different from another's, ask the carrier to specify the times for its peak, off-peak, and weekend hours. It's also important to overestimate how much data you'll use, as smartphones can easily burn through 1GB of data if you're not careful.