Pamela Stodghill of Alabama thought Internet-based telephone service would help lower her household's $65 monthly phone bill. An "unlimited" calling plan from the company 8x8 looked like a great way to stay in touch with distant family and friends.
But despite spending 12 hours on a (landline) phone with 8x8's tech support staff over the course of a month and despite paying $104 in fees, Stodghill never received working phone service, and she lost the family's phone number of three years while trying to transfer it from BellSouth, her landline carrier, to 8x8.
Millions of consumers are tempted by inexpensive Net phone services--some priced as low as $10 a month--and Stodghill isn't the only one to incur huge headaches when things go wrong. She says she gave up on VoIP after spending far too much time dealing with technical problems and installing replacement equipment. "At a certain point you just have to throw in the towel and say, 'Is this really worth it?'" Stodghill says.
The number of people turning to VoIP as a low-cost alternative to traditional phone service has nearly doubled in the past year, and the industry has struggled to keep pace. Among the hundreds of complaints regarding VoIP service that are filed to state public-utility commissions, the most common involve dropped phone calls, poor sound quality, problems with transferring numbers from standard phone companies to VoIP providers, and long wait times for customer service.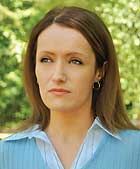 Not only did 8x8 keep Stodghill on hold for an inordinate amount of time, she says, but its customer service staff was condescending and rude. In the end, she demanded her old telephone number back and a refund. She was told that her phone number could not be returned, and she is still waiting to receive the refund. So she filed a complaint against 8x8 with the Better Business Bureau (BBB).
With just 113,000 customers nationwide, 8x8 has racked up 112 complaints in the past year with the BBB of Santa Clara, California, where 8x8 is based. In response to those complaints, the BBB rated the company as having an "unsatisfactory business performance record." But other VoIP firms have poor records with the BBB, too. The BBB says it has collected 1088 complaints against Vonage (which operates the largest Net phone service, with 1.6 million customers in the United States and Canada) in the past 12 months. During the same time period, Verizon fielded 1039 complaints filed against its landline service--though it manages 48.8 million phone lines nationwide. Another VoIP provider, BroadVoice, is the eighth-most-complained-about company in eastern Massachusetts, Maine, and Vermont, according to the BBB office serving those areas.
Huw Rees, a spokesperson for 8x8, says that the company is doing its best to reply to BBB complaints. "I think we are doing a good job with customer service," Rees says. "Could we do better? Yes." He says problems such as number portability are out of 8x8's control, and he complains that traditional phone companies control most phone numbers and don't make it easy to transfer them.
"With hypergrowth come hypergrowing pains," says Theresa Mastrangell, VoIP expert with market analysis firm Broadband Trends. She says Internet phone services can't hire customer care representatives fast enough. Meanwhile, she adds, the nascent VoIP industry has yet to straighten out such thorny technical issues as how to provide emergency 911 to all its customers and how to transfer phone numbers between phone companies.
New Jersey's Raymond Bey found out how precarious new technology can be when he signed up for Vonage in 2004. For over a year, he tried to get his service with Vonage to run properly with the right phone number--to no avail. "I had problems with Vonage's phone service that I didn't know you could have with your phone," Bey recalls.
For eight months, outbound calls from his Vonage phone displayed an incorrect telephone number on recipients' caller ID service. When people used the caller ID info to return Bey's call, he says, a recording said the phone was out of service. Other service snafus included voice mail that frequently did not work, faulty equipment, and the loss of his phone number of 30 years when Vonage tried to transfer it from Verizon.
"I've filed complaints with every agency I know," Bey says. He also filed a lawsuit against Vonage in the U.S. District Court for New Jersey seeking over $1 million in punitive damages, alleging negligence and fraud. His case was dismissed, but he's appealing the ruling.