78 Ways to Make Software Do More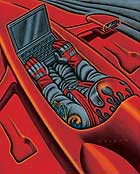 Software vendors would love it if we upgraded immediately to every new release of their products, but that's hardly necessary: There's plenty of life left in the programs we've been using for years. Here are 78 ways to get more out of the most popular programs from Microsoft, Adobe, Symantec, and other vendors. These tips and free or low-cost downloads will let you make mincemeat of your ever-growing workload.
First, visit your software vendors' sites, including Microsoft Office Update, to download and install the latest patches and updates. You'll want to try the new Web-service alternatives to deskbound programs that Laurianne McLaughlin describes in "Sites That Work the Web." Before downloading, check out my Download Rules, which you'll spot throughout the story. And see "Get More Work Out of Your Apps" for a list of links to all the application add-ons mentioned in the story.