Page 3 of 6
Start Installing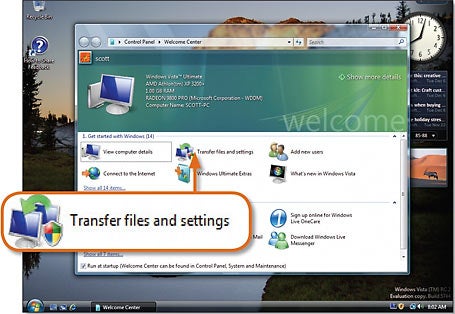 Your first tough decision: Which version to get. See the chart "How Much Will Your Vista Upgrade Cost?" for a breakdown of what comes with which version. Depending on whether you qualify for an upgrade and on which upgrade path you take, your new Windows version could cost anywhere from $100 to $400.
Assuming you have a 64-bit PC, you'll also have to choose whether to install the 32-bit or 64-bit version of your chosen Vista flavor. In my informal tests, the 64- and 32-bit installations were hard to tell apart in normal use. Still, many users may want to stick with the 32-bit Vista for the time being. The performance benefits of 64-bit computing are hard to see unless you perform certain data-intensive tasks like CAD or video and image editing. And while some hardware makers, notably nVidia, have been great about providing both 64-bit and 32-bit drivers for their devices, historically 64-bit drivers have been harder to come by. The traditionally more plentiful 32-bit drivers run only under the 32-bit version, and 64-bit Vista won't let you install unsigned drivers that haven't been through Microsoft's quality assurance process, further diluting the pool of available drivers.
Back Up First
Whether you're upgrading your existing Windows installation--which should leave applications and files in place--or opting for a clean installation, there's always a chance that your files could vanish in the process. Back up your data before you begin, using Windows Easy Transfer. A link to this utility appears when you insert your Windows Vista installation disc in a Windows 2000 or XP machine. You can also use Easy Transfer to migrate your data and settings directly from your old machine to a new Vista computer.
The simplest way to achieve a clean install is to boot your PC with the install disc; you'll be able to choose where to install your new OS, and from there the process moves along at a decent pace. I performed clean installs of Windows Vista RC2 three different times on two systems, and each time the process lasted about 30 minutes, requiring only occasional intervention on my part to select a time zone, create a user account, and tell Windows whether the system would be part of a home network, a work network, or a public environment.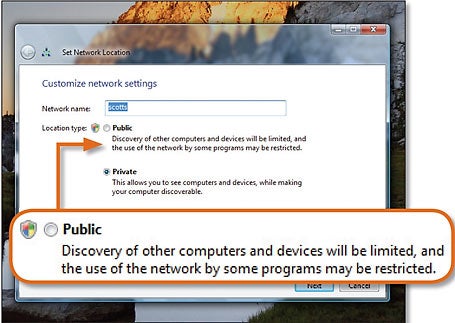 Windows will adjust your security settings based on the type of network you'll use. Vista disables just about every kind of file and printer sharing when you identify your network as a public one. So when you hop on to the Wi-Fi connection at your local coffee shop, you won't be able to browse to any other networked PCs, and they won't see your PC as part of a local workgroup. Selecting home or work networks enables this last setting, which Microsoft now calls network discovery, but leaves other file and printer settings unchanged.
'Personalize' the OS
Once you have Vista up and running, you'll probably want to tweak many of the same settings that made Windows XP or 2000 fit you like a glove. Be prepared to look around for a while--most of the same configuration options are still available, but many have moved or been renamed. Display Properties, for example, used to be accessible with a simple right-click of your desktop.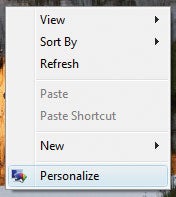 Vista replaces the Display Properties link with one called Personalize. Clicking it opens a new Control Panel interface with links to familiar interface settings dialogs, including Screen Saver, Mouse Pointers, Theme, and good old Display Settings. A new link at the top of the screen lets you control the window color and transparency settings for the Aero interface.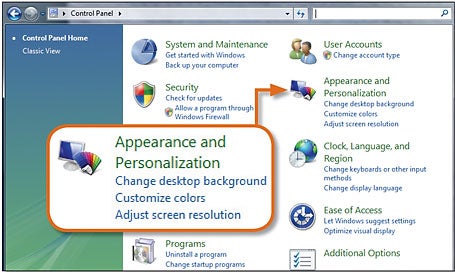 The perennially useful Device Manager now gets its own link in the Classic View of the new Control Panel. Device Manager is still the quickest way to fix any driver problems you encounter: Just fire it up, double-click the offending gadget, select the Driver tab in the resulting dialog box, and then click the Update Driver button to search for a new driver on the computer or via the Internet. There was nothing terribly wrong with the way this procedure worked in Windows XP, and happily, it remains mostly unchanged in Windows Vista.