The Best PC Deals Under $1000
Page 5 of 10
Dell Dimension E520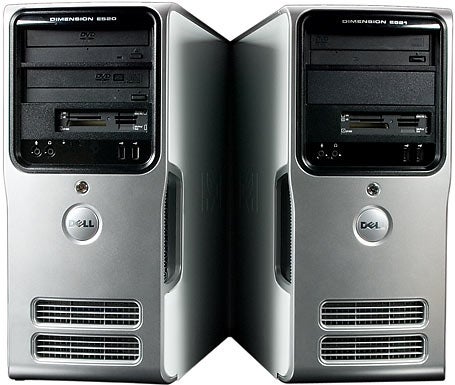 The Dimension E520 may look like its cousin the E521 on the outside, but inside it's a very different beast. It has a faster processor, more memory, a bigger hard drive, and a dedicated graphics card that makes it a more desirable proposition for a wider range of activities. But it's also more expensive at $989 versus $489.
The system contains a 1.86-GHz Intel Core 2 Duo E6300 processor and 1GB of RAM, and it rolled to a respectable WorldBench 5 score of 106. Still, the E520 isn't for gamers. Its nVidia GeForce 7300LE graphics board generated hit-or-miss performance on our graphics tests; and the games in our tests, while playable at 1024 by 768 resolution, were just barely so.
CyberPower Gamer Ultra 7500SE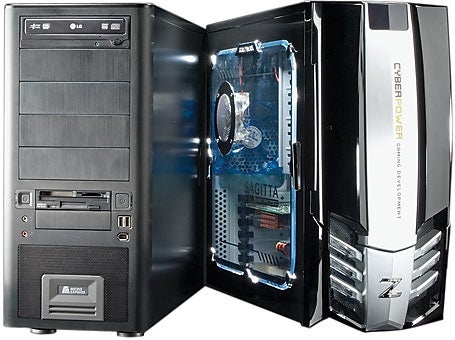 Priced at $999, CyberPower's Gamer Ultra 7500SE parlayed its Athlon 64 X2 3800+ processor and 1GB of RAM into a WorldBench 5 score of 98. The PC's gaming performance was even better. Sparked by an EVGA e-GeForce 7600GS graphics board with 256MB of RAM, it had a frame rate of 76 frames per second on our Doom 3 test, at 1280-by-1024-pixel resolution.
An array of blue LEDs illuminates the case's curved plastic front, but unfortunately the case looks and feels fragile and cheaply made. Other quibbles: The 19-inch ViewSonic Optiquest Q9b LCD monitor that came bundled with our system rendered our images and games in dark and dull colors; and the LCD had a VGA input, generating fuzzier video than a DVI connection (which the system supports) would have.
Shop Tech Products at Amazon