Page 14 of 21
Calibrate Your Monitor's Color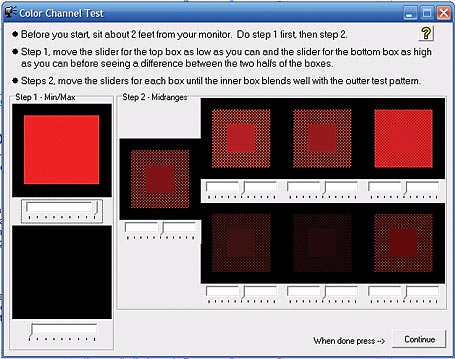 Obtaining true-to-life color on your display can be an expensive task that requires special software and hardware. Here's how to get more-accurate color out of your monitor without spending an arm and a leg.
First, download the free Monitor Calibration Wizard. When you run the wizard, it will walk you through several simple tests.
Afterward, save the profile under a name of your choosing. Select this profile under the Load Profile box, and check the box next to Load at Windows startup. Your color will be corrected to your new profile each time you boot. You may not notice much of a difference, though, unless your monitor was seriously out of whack to begin with.
Additional free color-correction tools exist for specific video card brands. RivaTuner is primarily designed for systems with nVidia cards (through the GeForce 7 card series), while ATITool is the counterpart for ATI cards (to get color-correction support for cards released in the last 12 months or so, download the beta version of this free tool).