Exclusive: First Vista PC Tests
Page 2 of 7
Testing Vista PCs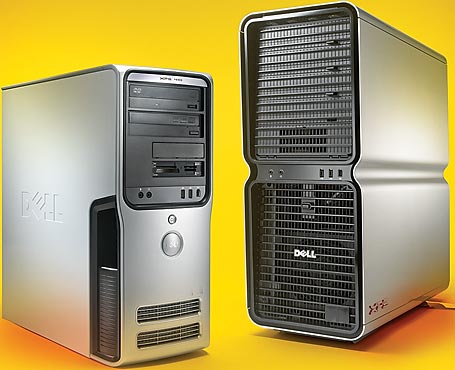 In terms of hardware, the first six desktops we tested are identical to same-model XP PCs we've seen over the past few months, and have no specific features that take advantage of the Vista operating system. By comparison, early Vista notebooks are poised to take better advantage of the new OS (see "Vista Opens New Directions for Laptop PCs").
Although the first of these systems to cross our lab bench were all desktops (Vista notebooks were not available in time for this article), major laptop makers, including Asus, Dell, Gateway, Hewlett-Packard, and Toshiba, say they will be selling Vista notebooks at the same time Vista desktops go on sale. Adding Vista to a portable can be more challenging for a vendor than adding it to a desktop PC; among other things, installing it requires testing Vista's power-management system, which will affect battery life differently than XP's implementation does.
We looked at a mix of expensive, high-performance PCs and sub-$1000 value systems. The desktop makers included CyberPower (the $999 Gamer Infinity 7500); Dell (three models: the quad-core, $4224 XPS 710; the $1954 XPS 410; and the $979, bargain-basement C521); Gateway (the speedy $4500 FX530XT); and Shuttle (the compact, $1860 G2-3200).
All of them came with the Home Premium version of Vista installed, with at least 1GB of memory, and with dedicated graphics--the minimum specifications that we found you need to run Vista effectively (see "Lab Tests: Vista's Fast If You Have the Hardware)," in which we tested single-core and dual-core systems running Windows Vista Ultimate Edition).
In our hands-on tests, we found that these systems were quite capable of running the advanced, more graphics-intensive features of Vista. Even the sub-$1000 Dell C521 and CyberPower Gamer Infinity 7500 could handle features such as the new, translucent Aero Glass effects. We were also able to successfully use features such as Flip 3D (which displays your programs like a pack of cards as you switch among them).
Shop Tech Products at Amazon