Rex Farrance Remembered
PC World lost a treasured colleague and friend Tuesday, when Senior Technical Editor Rex Farrance was killed during a home-invasion robbery attempt. For 19 years, Rex served PC World with professionalism and a passion for accuracy.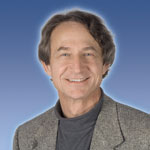 "Rex had exactly the right temperament for the work he loved so much: He was dedicated to accuracy, fairness, and clarity, and it showed in every article he edited for PC World," said Editor in Chief Harry McCracken. "It also showed in his communications with his colleagues, whom he treated with unstinting thoughtfulness. Over the past 19 years, he was a friend and adviser to dozens of PC World editors. Millions of people who never knew his name have benefited from things he did to make our magazine and site as good as they could possibly be," McCracken added.
As news of the attack spread on Wednesday, current and former coworkers, as well as colleagues in the technology industry, shared their shock and grief.
"As a public relations person, I found Rex to be one of the best people to work with: easy to reach, returned your phone calls," said Craig Settles of Successful.com. "Though he was totally a tech guy and always knew his bits and bytes, Rex was low-key and never came off as superior. You felt comfortable talking to him about products or technology in general, and clients enjoyed meeting with him. Rex really personified the image of PC World and its role as a valuable resource."
"Rex was a stickler for details and fairness," said Ramon G. McLeod, editor of PCWorld.com. "He could spot inaccuracies in stories better than any editor I've ever worked with."
Rex was an expert on data storage technologies, but covered many products and services throughout his tenure at PC World.
He was also a dapper dresser who earned the nickname "Mr. Savile Row" around the office for the suits and sport jackets he wore, no matter how casual workplace attire became over the years. He always attached an American flag pin to his lapel. "He was a real gentleman," added McLeod.
The PC World Test Center held special regard for Rex. James Motch, manager of benchmark development, said Rex put in extra effort to get the facts right. "Rex would often come down to the lab and speak with us in person about our test results in order to make certain the results were not misinterpreted. He was always soft-spoken and friendly."
Jeff Kuta, Test Center data manager, remembered Rex as a mentor. "He was one of the first editors I worked closely with, testing CRT monitors in the 1990s. He always emphasized the importance of precision in the presentation of information. He was a consummate professional."
PC World Senior Products Editor Melissa J. Perenson said she wouldn't be the storage aficionado she is without Rex's mentoring. "Rex was such a kind-hearted, gentle, and genuine soul. He was a devoted family man, and he was always there for his friends, too. He was passionate about technology, and it showed in every aspect of what he did at PC World."
PC World Senior Editor Kalpana Ettenson remembered Farrance as unfailingly patient and kind. "I can't count the number of times I would casually knock on his door and ask 'Do you have a minute?' only to end up spending more than just a few minutes discussing how best to phrase something in a story," she said. "He was committed to making PC World stories the best they could be."
Longtime PC World Senior Copy Editor Sally Zahner agreed. "In all the years I worked with Rex, I never once saw him be anything but kind, generous, and respectful with everyone he encountered."
Senior Copy Editor Steven Gray recalled him similarly: "Rex had a courtly presence--and not just because he occasionally addressed me as 'sire' when he made one of his frequent visits to discuss some issue that fell into the ambiguous zone between technical editing and copy editing. He appreciated the humor of being assigned the impossible task of making PC World error-free, of attempting to identify and correct an endless succession of mistakes made by others. He recognized the color and nuance of words, as well as their sometimes harmful power; and he was a firm champion of clear reporting and defensible analysis against unconfirmed assertion and reckless interpretation. Many journalists would benefit from adopting his temperate approach to writing and refining a story. I will miss him every day."
Rex was a fitness buff who enjoyed running and lifting weights. He fashioned a home gym for himself and swapped health tips with like-minded colleagues.
PC World Executive Editor Randy Ross shared Rex's interest in fitness and body building. "Though neither of us ever achieved the neck-like-a-fire-hydrant look we wanted, we enjoyed talking about different workout routines and nagging injuries. Even though he was about 10 years older than I, Rex had a smaller waist and could lift more than I ever could."
Shane Rau, former PC World technical editor and current PC semiconductor program manager for IDC, said he was stunned and saddened by Rex's untimely death. "He was such a very good person and colleague."
PC World Senior Editor Anush Yegyazarian considered Rex "one of the kindest, most courteous people I've ever met," and one of the most knowledgeable about technology. "He was always ready to help, and always diligent about tracking down information for articles that inevitably made them better and more accurate," she said.
Farrance lived in Pittsburg, California, with his wife. He had four adult children. Everyone at PC World will miss him terribly.