Page 5 of 9
Get Media-Ready
When it comes to smooth video playback and voice-over-IP phone calls, speed alone isn't always enough.
Try powerline: If you can't install ethernet, consider adopting powerline (rather than Wi-Fi) gear. Several powerline technologies support near-ethernet speeds; in our tests with streaming high-definition video, HomePlug AV was the least susceptible to interference from other electrical devices.
Products such as Linksys's PowerLine AV Ethernet Kit ($180) move data over your home's electrical wiring. Adapters plug into standard wall outlets; to set up the network, begin by connecting one adapter to an available ethernet port on your router. Then add other devices by running cables from their ethernet ports to other plugged-in adapters. You will not have to worry about overloading your wireless network with high-definition video streams, and performance will be far more reliable than on a wireless network, especially in a large home.
Upgrade your Wi-Fi: If you still want to use wireless for streaming media, make sure that you get draft-802.11n gear: Not only is it fast, but it has so-called quality-of-service (QoS) technology that prioritizes media streams, VoIP phone calls, online game play, and other particularly time-sensitive applications. And don't forget to upgrade your firmware to Draft 2.0 of the standard; practically all of the biggest Wi-Fi vendors are expected to be posting free firmware upgrades to Draft 2.0 by the time you see this.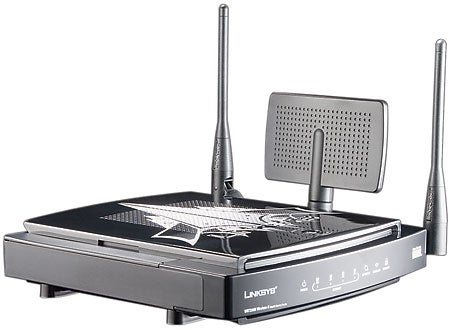 Invest in a gaming router: Does World of Warcraft rule your house? For advanced gaming, a specialized router helps deliver maximum performance for both Internet and local multiplayer game play; this is especially important if several users access the network in your household simultaneously. Gaming routers have QoS prioritization, are tuned to reduce network latency, and usually have faster processors, all of which increase the responsiveness of PCs on the network. Linksys's Wireless-N Gigabit Gaming Router ($200) supports draft-802.11n Wi-Fi, gigabit ethernet, and game tuning.