Top 10 Laptops: Asus Gets Game, Sony Gets Connected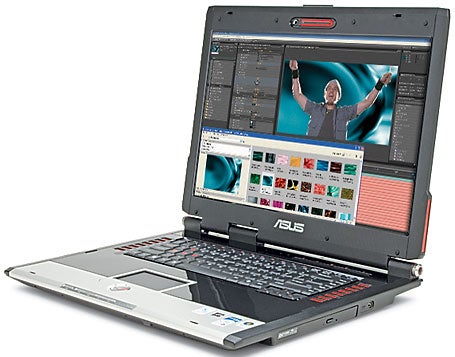 An Asus gaming notebook debuts atop the desktop replacement half of the chart, while a Sony model equipped with an 11.1-inch screen slides in at fifth place on the ultraportable list.
Shoot-'em-up fans will like the smooth gaming action and flashing red lights of the heavy, 17-inch G2P-7R009C from Asus, which even color-codes gaming action keys--A, S, D, and W--in red.
On the ultraportable side, Sony's expensive and lightweight VGN-TXN15P/B is long on battery life, but its 1.2-GHz Core Solo U1400 CPU gives it less power than other units on the chart. Like the top-ranked Dell XPS M1210, though, the VGN-TXN15P/B is broadband-ready; using Sprint Mobile Broadband service, you can access the Internet when you're out of reach of a Wi-Fi hotspot.
Find the Very Latest Laptops Charts
Click on the links below for the latest online laptop rankings or a comprehensive list of all notebooks we've tested.
Top Notebooks From the August 2007 Issue of PC World Magazine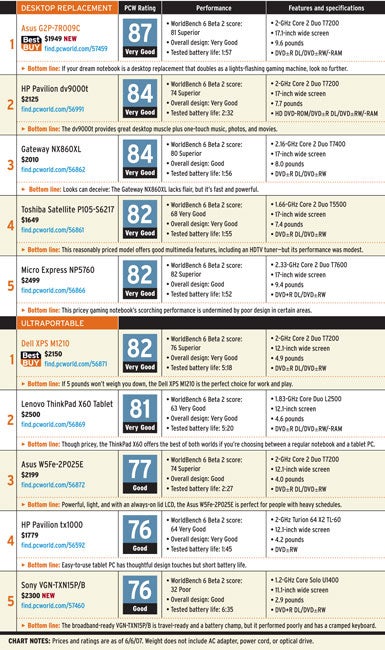 Shop Tech Products at Amazon