The Best and Worst ISPs

You want a faster Internet? So does IT professional Chris Hesler of Cincinnati. When his 5-megabits-per-second Road Runner broadband connection from Time Warner Cable proved too sluggish for his needs, Hesler, 22, upgraded to the company's top-of-the-line 8-mbps service. For him, the reduced latency times and 512-kilobits-per-second upload speed (up from 256 kbps) paid off.
"My roommate and I play a lot of video games, like World of Warcraft. We switched to get our latency times down a little bit on the games," says Hesler, who now has the ability to download a 1GB document in just 20 minutes.
That's fast, perhaps, but not fast enough--especially when it comes to uploads. Like many broadband users, Hesler craves more bandwidth: "I wish they'd increase the upload speed to at least a meg."
Chart: Fiber and Cable Providers Continue to Impress Home Users
Verizon came out on top with its FiOS ISP service; last year's favorite, Cablevision, came in a close second, tied with Cox. Click either the link or the icon below to see how ISPs scored.
ISP
Connection type
Overall satisfaction
Connection reliability
Download speed
Upload speed
Customer service
Technical support
E-mail service
Spam blocking
Antivirus/security
Verizon
Fiber
Above Average
Above Average
Above Average
Above Average
Above Average
Above Average
Above Average
Above Average
Above Average
Cablevision
Cable
Above Average
Above Average
Above Average
Above Average
Above Average
Above Average
Average
Average
Average
Cox
Cable
Above Average
Above Average
Above Average
Above Average
Above Average
Above Average
Average
Average
Average
Insight Cable
Cable
Above Average
Average
Above Average
Above Average
Average
Average
Average
Average
Average
EarthLink
Cable
Above Average
Average
Average
Average
Average
Average
Average
Above Average
Average
EarthLink
DSL
Average
Average
Average
Average
Average
Average
Above Average
Above Average
Average
AT&T Yahoo (formerly SBC Yahoo)
DSL
Average
Above Average
Below Average
Below Average
Average
Average
Average
Above Average
Above Average
Time Warner Cable (Road Runner)
Cable
Average
Above Average
Above Average
Above Average
Average
Average
Average
Below Average
Below Average
Verizon
DSL
Average
Above Average
Average
Average
Average
Average
Average
Average
Average
Comcast
Cable
Average
Average
Above Average
Above Average
Below Average
Below Average
Average
Below Average
Above Average
Qwest
DSL
Average
Average
Average
Average
Average
Average
Average
Average
Average
EarthLink
Dial-up
Average
Average
Below Average
Below Average
Average
Average
Average
Above Average
Average
BellSouth (now AT&T)
DSL
Average
Average
Average
Average
Average
Average
Average
Average
Below Average
MSN
1
Average
Below Average
Below Average
Below Average
Average
Average
Average
Average
Average
AOL
1
Below Average
Below Average
Below Average
Below Average
Below Average
Below Average
Average
Above Average
Average
Charter
Cable
Below Average
Below Average
Average
Average
Below Average
Below Average
Below Average
Below Average
Below Average
CHART NOTES: Services are ranked by total number of negative and positive ratings, and in the case of a tie, alphabetically. All ratings reflect survey respondents' satisfaction with the given aspect of service. Source: Survey of 6463 PC World readers and PCWorld.com visitors from April 26 to May 10, 2007. FOOTNOTE:1 Rating reflects more than one connection type. We received insufficient responses to rate this ISP's connection offerings separately.
Our ISP Survey

What else do PC World readers like and dislike about their Internet service providers? Our ISP survey asked more than 6400 readers to rate their home broadband providers--and this year, for the first time, their small-business and mobile service--on performance, reliability, support, and features. Some key findings:
As in last year's survey, most respondents are happy with their current ISP, though there's room for improvement. About two-thirds of home users say they're satisfied or extremely satisfied overall with their Net service. Satisfaction ratings are a bit lower among business users (see "Broadband for Business: Going Beyond E-Mail") and significantly lower for mobile broadband services (see "Mobile Broadband: Up and Coming").
Cablevision, Cox Communications, and Verizon (fiber) are respondents' favorite home ISPs. (We did not receive sufficient responses about business and mobile ISPs to draw statistically significant ratings for individual carriers.)
Verizon's FiOS fiber-optics-based service is the overall home favorite, earning above-average rankings in all nine of our major categories, which include upload and download speed, reliability, tech support, and customer service, among others.
Cablevision, last year's winner, finished in a tie for second place with Cox Communications, with six above-average scores. Both cable Internet service providers earned above-average marks in speed, reliability, customer satisfaction, and other areas.
As for the low end, readers are most dissatisfied with Charter Communications, giving it below-average scores in seven of nine categories. AOL is second-worst, with six rankings in the cellar.
Cable and DSL remain the overwhelming favorites for Internet access, accounting for 84 percent of surveyed readers' connections; cable is slightly more popular in homes, while DSL has the edge at work. Dial-up use continues to slide among our readers, with only 8 percent of respondents saying that they use dial-up at home.
Fiber, satellite, power-line, and wireless services are still marginal players, used by a combined 7 percent of respondents. But that's a notable increase from last year, when only 1 percent of surveyed readers reported using these technologies.
About two-thirds of respondents get two or more services, such as phone, Internet access, and TV, from their home ISP--roughly the same proportion that reported purchasing a service bundle last year. Half of these customers pay between $90 and $150 for their bundle.
In short, the big picture is changing slowly. Internet bandwidth is improving, but the speed boost isn't reaching every city and town--not yet, anyway. In some regions of North America, superfast Net connections with download speeds of up to 30 mbps are common. But other areas, typically rural ones, remain dial-up backwaters. And like Hesler, many customers continue to experience a wide gap between upload and download speeds.
Performance Boost Ahead

On the high end, a 30-mbps link is downright poky compared with what's on the horizon. According to a recent study by The Information Technology & Innovation Foundation, a nonprofit Washington, D.C., think tank, U.S. broadband speeds are rising, in part due to the growing use of fiber-optic connections to the home.
Verizon, for instance, is spending billions to run fiber to homes in its 30-state territory. Its FiOS (Fiber Optic Service) network could easily bring 100-mbps broadband to homes, though current service tops out at 30 mbps. Some, but not all, FiOS customers can opt to receive TV services through this big pipe, too, which enables interactivity that most cable and satellite services cannot match.
Fiber may play a role in Verizon's high customer-satisfaction score. Says Charles Spivey, 60, of Richmond, Virginia: "This thing smokes, let me tell you." A retired sheet-metal fabricator, Spivey pays $137 a month for an all-FiOS phone-TV-Internet bundle from Verizon (which also sells bundles that use a mix of technologies). Spivey says his bandwidth tests indicate that he is getting 15 mbps downstream and 8 to 10 mbps upstream.
What does he do with all that speed? He downloads some music and video, but mostly "I like to mess around with satellite photos, and the Weather Channel's site offers an interactive satellite weather map that you can zoom in on," he says.
The cable guys may eventually catch up with fiber: Comcast recently demonstrated a cable modem capable of 150-mbps downloads. The higher bandwidth, however, will be rolled out slowly and in selected areas, analysts say. And the blistering speed? "It's more of a theoretical maximum rather than what a consumer might expect to experience while surfing the Internet," says JupiterResearch broadband analyst Doug Williams.
Certainly, few (if any) home and small-business broadband users have connections that run anywhere close to 150 mbps--or 100 mbps, or even 30 mbps. Most people would be thrilled with 8 mbps.
Net connection speeds varied considerably for our survey participants. About 40 percent reported download speeds ranging from 768 kbps to 3 mbps. Broadband performance is getting better, though, as nearly 30 percent of respondents said that their advertised speed was 4 mbps or faster, up about 5 percent from last year. (Surprisingly, 20 percent of our survey respondents said that they did not know what their connection speeds were.)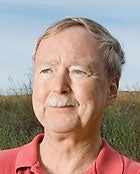 Some users are even starting to see faster DSL. Steve James, 54, of Watsonville, California, subscribes to AT&T's $35-a-month Elite DSL and averages download speeds of about 5.2 mbps. He has had the Elite package for six months now, and so far his impressions are favorable. "I've been really happy with the speed, and the dropped connections are almost nonexistent," says James, a police sergeant and part-time network administrator.
James's local cable provider is Charter, and in his view switching ISPs is out of the question. "I have a friend who has high-speed Internet through Charter, and his connection is really slow," he says.
FiOS and Fiber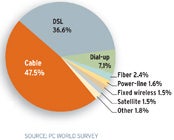 A fiber-optic connection is great--if you can get one. Problem is, most people can't, at least not yet. Just 18 percent of small-business and 12 percent of home respondents in our survey reported having fiber connections available in their area, numbers that should grow slowly as Verizon expands its (currently) 16-state FiOS network. But despite fiber's technological advantages--its thin strands of glass are capable of carrying virtually unlimited amounts of data--Verizon is the only major ISP installing fiber to the home.
The reason is cost. Verizon is spending $18 billion through 2010 to run fiber to 18 million homes and businesses. By comparison, cable providers are trying to squeeze every last megabit out of their current infrastructure, as exemplified by Comcast's 150-mbps cable modem.
AT&T, meanwhile, is taking a cautious, money-saving approach, laying fiber to the curb and completing the hookup using existing copper phone wiring. Called U-verse, AT&T's next-generation broadband is available in 15 markets, but had only 26,000 subscribers as of mid-May. The company expects to offer the service to some 8 million customers in 13 states by year's end, with another 10 million customers slated to gain access by the end of 2008.
Unlike fiber and cable, DSL is doomed. Says IDC broadband analyst Matt Davis: "DSL will be around for a long time, but will ultimately be replaced by fiber." Phone companies will offer DSL for another decade, while moving an increasing number of users to fiber.
For now, though, DSL-level speeds are fine for many users. As was the case last year, the most popular online activities are non-bandwidth-intensive Web browsing, e-mail, and instant messaging, which 97 percent of respondents do daily.
Upload in Slow Lane
In contrast, online data backup, video uploads, and other applications dependent on speedy upload connections aren't very popular. Three-fourths of home users polled, for instance, have never tried online backup, and about half told us that they haven't tried online file storage, free Web hosting, or entertainment services such as game, video, and music channels.
Why? Poky upload speeds. Faster speeds would likely make services such as online backup and two-way videoconferencing more appealing to users. Today's broadband networks were built asymmetrically--far faster downstream than up--which makes sense given the download-intensive nature of today's Web use. But to expand the Net's capabilities, that situation has to change.
"ISPs have got to do a better job in upstream traffic, and I think they know that," says IDC's Davis. "That's one of the things they're paying attention to when deciding what to do next."
A high-quality Net experience involves more than an uptick in bandwidth, however. Connection reliability, strong customer support, spam and virus blocking, bundled services, and, of course, a reasonable price all play a part. And when it comes to price, the overwhelming majority of survey respondents felt that they were best off getting a bundle of services.
Bundling Up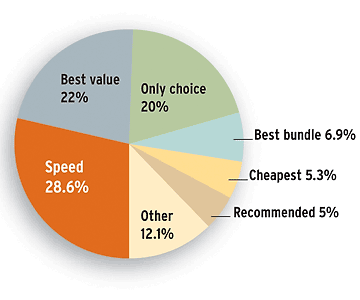 Consumers are definitely interested in bundles," says JupiterResearch's Williams. "People are always looking to save a few dollars."
Phone and cable companies love bundles even more than their customers do: If you subscribe to a bundle, changing providers for a specific service later, such as switching from DSL to cable, is more difficult. And you usually must pay a penalty for backing out of a bundle before the contract--often a minimum of 12 months--is up.
Comcast's Triple Play, a typical bundle, delivers cable or satellite TV, local and long-distance telephone, and broadband Internet for about $100 a month for the first year of service. Caveats abound, however. (See "Buying a Bundle: What to Ask Before You Order" for a closer look.)
A bundle can be as simple as a TV/Internet combo, or it can be a multiservice package with Internet, TV, and home and mobile phone service. The benefits to you: one bill (not that paying two or more bills is a great hardship), and possibly a slight discount over à la carte service prices.
Given that service providers pitch their bundles relentlessly--go on, check today's mail--it's no surprise that two-thirds of our survey respondents have one. Of those who subscribe to bundles, about half told us they do so because the services cost less; a little less than a third cited the convenience of dealing with a single bill.
Bundles aren't for everyone, though. "I'm afraid if I dump all my eggs in one basket, I may find myself eventually paying more for these services," says Arthur Robinson, 55, a software instructor in Locust Grove, Georgia. Instead, Robinson gets DSL from EarthLink, phone service from AT&T, and satellite TV from Dish Network. He pays $130 a month for all three--comparable to what survey respondents said they pay for their bundles. "I like having people compete for my business--the phone, cable, and satellite companies," Robinson says.
Sometimes a service bundle is the only game in town. Take DSL, for instance. At first glance DSL appears to cost less than cable Internet does. AT&T--the nation's largest Internet service provider, with 12.9 million broadband subscribers--offers 768-kbps DSL for $15 a month. But to receive DSL in many areas, you must also sign up for landline phone service--even if you don't want it. Voila! An instant bundle and a higher monthly bill. Not only does this forced double-play pad the ISP's bottom line, it also discourages customers from using third-party Internet phone (VoIP) services such as Vonage, which typically charge less for local and long-distance service than the landline giants do.
The landline/DSL marriage may be on the rocks, though. In order to win Federal Communications Commission approval of its merger with BellSouth in early 2007, AT&T agreed to offer stand-alone DSL--no landline service necessary--to its existing customers for $20 a month by the end of this year. The deal is even sweeter for new customers, who can pick up DSL for $10 a month. The drawbacks: Internet bandwidth is capped at a relatively slow 768 kbps, and the cut-rate price expires after 30 months.
Big Bundles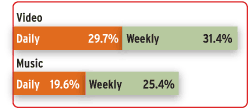 The latest bundles, often termed quad- or multi-plays, add mobile phone service to the mix. The AT&T Quad Pack, for instance, includes DSL, landline phone, AT&T (formerly Cingular) mobile service, and Dish Network satellite TV for $135 a month. Verizon's similar Ultimate Freedom plan ranges in price from $135 to $145 a month; it combines Verizon's landline, mobile, and Internet services with DirectTV satellite TV.
Unlike the vendors' fiber-based bundles (AT&T's U-verse and Verizon's FiOS), Quad Pack and Ultimate Freedom use a mix of technologies to deliver services to the home.
Choosing a wireless carrier isn't exclusively about price, however--quality of service is equally important. An inexpensive quad-play bundle that delivers subpar cellular coverage isn't a great deal. In addition, you may get services you don't want.
Andy Tart, 39, of Raleigh, North Carolina, gets his Internet and cable TV from Time Warner. But when it comes to a triple- or quad-play bundle, he'll pass. "I quit having a home phone in 2000," says Tart, a service-department worker who functions perfectly well with just a cell phone.
Cable providers, which historically haven't been able to offer cell phone services in their bundle, are moving to attract customers like Tart. Leading firms such as Comcast, Cox, and Time Warner have begun reselling Sprint mobile service under the Pivot brand. Time Warner, for instance, currently offers Pivot in six cities, and expects to complete a full 33-state rollout by the end of the year.
Wireless bundles are relatively new, and thus far only 12 percent of mobile customers have signed up for one, according to IDC's Matt Davis. Nevertheless, integration between cell phones and the home opens a host of possibilities, Davis says.
"There are a number of applications that fuse the wireless and wire-line world," he says, "like having more features that interact with one another." For example, you might use your mobile phone to program your DVR, or have one voice-mail system that supports all of your phones.
Verizon residential customers located in the mid-Atlantic states and in parts of New England can already sign up for One Point Voice Mail, an $8-per-month service that provides a single voice mailbox for a home number and up to four additional landline or wireless phones.
Some Support Gripes

The majority of our survey respondents said that they were satisfied with their ISP's customer and technical support. (AOL, Charter, and Comcast were the only ISPs to receive below-average customer service scores.) And less than 20 percent of respondents reported ever experiencing a billing problem with their ISP. People who have had billing problems, however, tended to be dissatisfied with how the problem was resolved.
Customer service mishaps can include technical issues too. Just ask David Ferrera, 58, a Comcast customer in Halethorpe, Maryland. When his cable modem died last December, Ferrera received a new one from Comcast. But the new modem wouldn't connect to the Internet. When Ferrera phoned Comcast support, he says, Comcast instructed him to call Dell, his PC manufacturer. He did. Dell told him Comcast was to blame.
At one point during the two-day ordeal, Comcast came up with a solution that proved disastrous. "They walked me through a procedure that made my computer unstable," says Ferrera, a dispatcher for an intermodal transportation company who pays about $50 a month for a 5-mbps connection. Things worsened; Ferrera had to reformat his hard drive to get his computer to work. "I was ballistic, I was going nuts, I was going to lose all my data," he says.
After additional calls, including a three-way summit connecting Comcast, Dell, and Ferrera, the source of the problem was revealed: "The people at Comcast's customer service center hadn't registered the new modem, so I couldn't access the server," he says. "That was the only thing wrong." Luckily, he was able to recover much of his data, but only because he had recently upgraded from an older PC, which still had most of what he needed. (Comcast earned a rating of below average for its technical support.)
Comcast officials, citing customer privacy issues, declined to comment on Ferrera's case. However, they did state that Comcast is working to improve its customer relations by hiring new support personnel, extending service hours on both weekdays and weekends, and adding new support features such as online chat.
Despite his support woes, Ferrera is mostly satisfied with his Comcast broadband service, which he has had for seven years. Then again, his options are limited: DSL and FiOS aren't available in his area.
Overall, about half of our small-business and home respondents reported being satisfied or extremely satisfied with the quality of their service provider's technical support, indicating that there's room for improvement on the vendor side.
EarthLink user Robinson says his view of his ISP's customer support is "less than admirable," even though he praises the reliability of his broadband connection. "When I run into a situation where I've got a little problem, like I can't access my DSL line for whatever reason, my frustration begins to build," he says. (In our survey, EarthLink DSL received average ratings for connection reliability and tech support.)
"I feel like I am being walked through a preprogrammed list of let's-check-everything-on-your-computer," Robinson adds.
In contrast, Carol Falconer, 64, an Omaha, Nebraska, customer of the highly rated Cox, says she's had very few problems. "And when I have, I call them up, and they don't make you feel stupid. They answer your questions and, bingo, it's taken care of."
Customer support is not the only area in serious need of improving: Only a third of small-business and home respondents gave their ISPs high satisfaction marks for blocking spam.
Despite problems, about three-fourths of home and small-business respondents said they're "not very likely" or "extremely unlikely" to switch ISPs within the next six months.
Chart: Fiber-Optics Users Are Most Satisfied
Though fiber-optics users are happiest, they don't pay the most for their service. Cable users are generally satisfied, but express the most disparity in satisfaction regarding their ISPs' download and upload speeds. Click the icon below to see the satisfaction scores for each connection type.
Connection Type
Average monthly bill
Percentage satisfied or extremely satisfied with:
Overall service
Connection reliability
Download speed
Upload speed
Broadband power-line
$35
64
63
69
65
Cable
$47
66
68
75
61
Dial-up
$15
44
57
16
16
DSL
$32
65
70
64
54
Fiber
$37
87
89
92
82
Fixed wireless
$39
61
63
60
50
Satellite
$65
40
49
33
33
Source: Survey of 6463 PC World readers and PCWorld.com visitors, between April 26 and May 10, 2007.
Small-Business Needs

Small businesses pay their ISPs only slightly more than home users do: Roughly 60 percent of business respondents pay less than $49 per month, whereas about 83 percent of home users pay less than $49 per month.
What do business owners want from an ISP? "Best value for the money" and "Fast upload/download speed" were the most popular replies in our survey. Business use of the Internet doesn't vary greatly from home use: The most popular applications are Web browsing, e-mail, and IM, followed by downloading and uploading files. Interestingly, only 15 percent of our business respondents said they use online backup, and a mere 11 percent operate a Web-based store.
In addition, for small businesses reliability is very important--and 68 percent of respondents reported being satisfied with this aspect of their ISP.
"I'm an Avon representative and I do about 90 percent of my business online," says Cox subscriber Falconer. "Mostly I need a dependable connection. It doesn't have to be superfast." She doesn't know the exact speed of her service, but she says it's fast enough. "I wish it were cheaper, but you get what you pay for," says Falconer, who pays $45 a month. "I figure, if they do a good job, you pay for it."
Buying a Bundle: What to Ask Before You Order
Buying several connectivity services--a bundle--from one ISP may sound like a bargain. But is the deal right for you? Before ordering, grab a calculator and your monthly cable or satellite TV, home phone, and Internet bills (find your cell phone bill as well if you're contemplating a so-called quadruple-play). If you're paying, say, $130 a month for three services, and the bundle costs $100, a switch may make sense.
Be sure to read the fine print, however. How long a commitment is required? And after the promotional period expires (usually 6 to 12 months later), how much more will you pay? Time Warner Cable offers a $99 "All the Best" bundle in some markets, but after 6 months the price jumps by about $30, and penalties may apply if you drop the bundle (at the very least, you'll lose the discounted rate on the remaining services). Cable companies typically require shorter commitments and don't offer long-term discounts: They might figure that you're unlikely to bolt once you're hooked up, since going back is such a hassle.
Next issue: What features do you get? Does the phone service include unlimited local and long-distance calling? How much are international calls? Is the telephone service VoIP-based (in which case reliability and quality may be important issues)? Is the broadband speed similar to or faster than what you currently have?
On the TV side, does the channel lineup include your favorites? Check prices for the channels you want, including premium services such as HBO and Showtime. Remember that cable and satellite companies sell channel bundles, so adding a single service may mean upgrading to a different service tier.
Don't forget reliability. If your ISP suffers a service outage, you might be without three services. (We say "might" because some bundles include services from multiple firms--a satellite TV and landline phone/DSL combo, for example.)
| Vendor | Features | Monthly price |
| --- | --- | --- |
| AT&T Quad Pack | Landline and wireless phone, satellite TV, 1.5-mbps DSL Internet | $135 |
| Comcast Triple Play | VoIP phone service, cable TV, 1.5-mbps cable Internet | $99 |
| Time Warner All the Best | VoIP phone service, cable TV, 256to 768-kbps cable Internet | $99 |
| Verizon Ultimate Freedom | Landline and wireless phone, satellite TV, 3-mbps DSL Internet | $135 to $145 |
Service may vary by region, so read what subscribers in your area have to say about a provider you're considering. BroadbandReports.com (also known as DSLReports.com) carries lots of user reviews. Go to the site and choose Review Finder in the left column. Use the down arrows to narrow the search to, for example, 'Show DSL reviews from CA'. Better to do your research now than to post your own broadband sob story later on.
Jeff Bertolucci
Broadband for Business: Going Beyond E-Mail
It's no surprise that broadband use is surging among small businesses: JupiterResearch reports that 58 percent of all small businesses will use broadband Internet this year, up from 47 percent in 2005. But while the business users we surveyed all reported using services popular with general users--e-mail, Web browsing, and the like--we didn't expect to see so few business customers taking advantage of other broadband services that can help save money or improve productivity---namely, VoIP, videoconferencing, and virtual private networks (VPN) for sending encrypted data over the public Internet.
Why the lag in use of these features? Slow upload speeds can seriously impact Web-based apps such as online backup. But even where bandwidth isn't an issue, shopping for and implementing advanced features can be a challenge without an IT whiz to help. You have two basic options: Seek assistance online or hire a consultant.
ISP availability can affect your choices as well. Cable companies are late to the small-business market, partly because of their consumer-oriented TV focus. That's changing, however. Comcast plans to roll out VoIP service for small businesses this year. Similarly, Sprint's Pivot wireless service lets cable ISPs bundle mobile broadband with their wired service.
Finding and installing the right hardware is also tricky. A wireless router intended for home use might work fine for a two-person office; but as your business grows, you may want better security as well as a larger number of ethernet ports.
Some ISPs are expanding their small-business offerings by partnering with enterprise networking companies such as Nortel, and home-networking vendors are selling products for small and medium-size businesses. Buffalo Technology's Nfiniti Dual Band Gigabit Router & Access Point, with support for 802.11n/a/b/g wireless and gigabit ethernet, made our list of the top products of 2007. Newer products bundle VoIP and remote-access capabilities (see "Big-Time Phone Gear Targets Small Businesses" for more).
Microsoft and Yahoo provide free Web pages to small businesses (but users should expect upsell pitches as part of the deal). For VoIP, ISPs such as Packet8 have small-business calling plans starting at $50 a month.
For more about using broadband in your business, check out PCWorld.com's Tech at Work by columnist Richard Morochove, who often covers Web-based apps such as contact management and search-engine advertising.
Jeff Bertolucci
Mobile Broadband: Up and Coming

Compared with overall broadband use, high-speed mobile services are clearly in their infancy: Less than 8 percent of the 6400-odd PC World readers who responded to our survey said that they used these services. Most are buying them from the major nationwide carriers (AT&T, Sprint, T-Mobile, and Verizon), but our sample was too small to produce statistically valid ratings for individual providers.
As a group, though, mobile-broadband users are distinctly less happy with their services than home or business users: 45 percent said they were satisfied or extremely satisfied with their mobile-broadband providers, compared with 64 percent and 57 percent sharing those opinions for home and business ISPs, respectively.
Similarly, less than half (45 percent) of the mobile-broadband users in our survey described themselves as satisfied or extremely satisfied with the reliability of their service, compared with roughly two-thirds of the landline (home or business) broadband users in our poll.
Mobile-broadband satisfaction ratings were marginally lower for download speeds, and only about a third of polled users expressed high satisfaction with upload speeds. But those satisfaction levels may at least partly reflect a rapidly changing landscape with regard to service availability (true high-speed wireless networks are still rolling out), prices, and applications.
The overwhelming majority (62 percent) of surveyed readers who subscribe to mobile-broadband services (such as EvDO on Sprint and Verizon, or UMTS/HSDPA on AT&T) use them with a cell phone, compared to the less than 30 percent who reported using a notebook adapter to connect a laptop to the Internet.
Prices are all over the map. While nearly a quarter of those polled said that they were paying over $50 a month for high-speed data services, a good one-third reported paying $15 or less.
But price ranked only third on the list of factors prompting choice of carrier. The most frequently cited reason was coverage area, followed by reliability. Only 13 percent said that they chose a service to get a specific handset (which could bode ill for any hopes that AT&T might entertain about its exclusive iPhone offer attracting tons of new customers).
Predictably, e-mail and Web browsing topped the list of popular applications, followed by instant and text messaging. At the bottom of the list, downloading music and watching streaming video or TV were the choice of only 18 and 17 percent of survey participants, respectively. But broadcast-style television for cell phones (which doesn't go through the Internet) is a relatively recent phenomenon, and we expect that its usage will rise during the next few years.
Yardena Arar
Speed Tweaks: What You Can (and Can't) Do to Boost Bandwidth
Your Internet connection is slow, or perhaps it's down completely. What should you do to get it back to top speed?
Before doing anything else, contact your ISP to see if there is a service problem. Then power-cycle your DSL or cable modem: Turn it off, wait about 15 seconds, and turn it back on.
For troubleshooting tips, check your ISP's support site. AT&T DSL users, for instance, can download a free Self Support Tool that checks e-mail, connectivity, and PC settings. If it discovers, say, that your browser cache is smaller than the recommended setting, it'll increase the size (with your consent).
Multiple firewalls can affect connection speed too. If your router has a firewall, don't run the one that comes with Windows XP or Vista, Norton Internet Security, or the like.
Line filters, which prevent noise from disrupting a DSL signal, can be troublesome. Make sure not to plug a phone or fax machine into the DSL modem port on the filter; doing this can slow your connection. If you're using a wireless router, download and install the latest firmware from the vendor's site.
If everything appears to be working normally with your connection but you're still dissatisfied with the performance, upgrade to a faster connection or find another ISP that offers the level of bandwidth you crave.
Beware of Speed Promises
What about Web sites and software that promise to turbo-charge your broadband? Justin Beech, owner of the popular site BroadbandReports.com, is skeptical. "Sites claiming to improve connection speeds are largely snake oil, or at least they overstate the marginal benefit. Your maximum speed is determined by your ISP. Without illegally hacking your cable modem, that is the end of the story."
As an informal reality check, we ran the optimization tool in Unisoft's $30 SpeedUpMyPC 3 program, which promises to "boost your bandwidth," and performed a Web-based bandwidth speed test. The verdict: no connection speed increase. We saw the same results from Dr. TCP, a free utility that makes tweaks to Windows' RWIN (TCP Receive Window) setting and in some cases boosts download speeds.
Finally, we tried Google's free Web Accelerator, which claims to improve performance by Web surfing through Google's servers. Again we noticed no boost, though the app's toolbar said we saved 0.8 second connecting to PCWorld.com.
Jeff Bertolucci
Broadband Help on the Web
Check out these sites for user forums, tools, and tips on making the most of high-speed service.
BroadbandReports.com: Also known as DSLreports.com, this site is a good source of end-user reviews of ISPs. Wondering if the cable broadband service in your area is reliable or suffers from too many outages? You can find out here. The site also includes news stories and links to all things pertaining to Internet access.
SpeedGuide.net: This site focuses on ways to improve your broadband performance. You'll discover Windows Registry tweaks, reviews of routers and other broadband-related hardware and software, general how-to advice, and industry news.

Broadband.com: Here's a good place to look for broadband deals. Enter your phone number in the 'Find Broadband Now' window on the home page, click Search Now, and the site lists current ISP plans, including special offers, for your area.
GetConnected.com: Another resource for broadband bargains, this site works like Broadband.com; it found the same cable, DSL, and satellite deals for our area. It's always good to get a second opinion.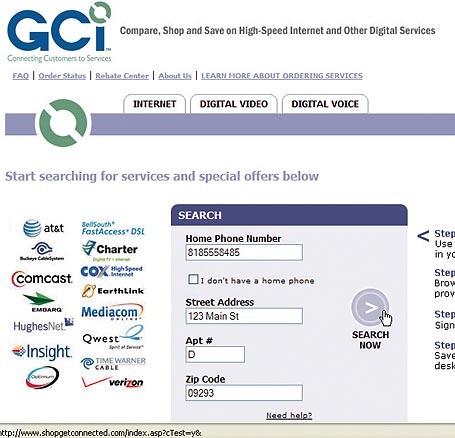 Microsoft Office Live, Articles & Tips: Scroll past the marketing drivel to find useful information for small-business owners, such as tips for selecting a doA-A-main name, ways to use e-mail to market your business, and advice on how to glean valuable informaA-tion from Web site traffic reports. Worth a visit.
Yahoo Small Business: Like Microsoft's small-biz site, Yahoo's mixes the hard-sell with the how-to. The 'News and Resources' section on the home page is a terrific source of business tips and tricks, including the ten-step StartupNation tutorial with audio instructions, articles, and tools for entrepreneurs.
Dan Elwell's Broadband Speed Test: The Net is littered with meters to assess high-speed connections, but this is one of our favorites. The Broadband Speed Test rates your download speed, ping times, and other essentials. It presents its findings in colorful, easy-to-read bar graphs, too. The tool is free to download, but you'll have to pay $18 to check your upload speed, run scheduled tests, and use other advanced features.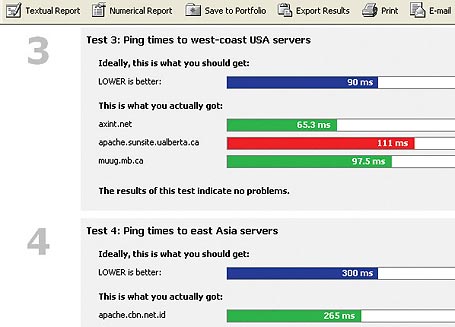 Jeff Bertolucci