Top 10 Inkjet Multifunction Printers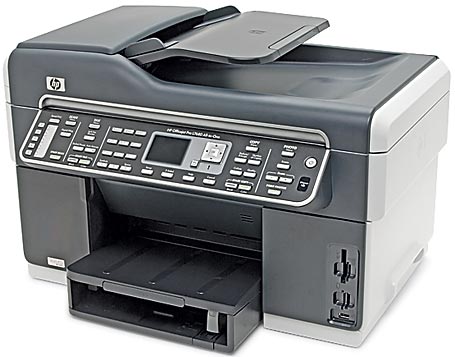 Both of the new multifunction printers on this month's inkjet MFP chart have features that should appeal to home and office users. Canon's Pixma MP530, which captures the number four spot, is equipped with a built-in fax, an automatic document feeder, and a duplexer. It produced high-quality scans and copies in PC World Test Center tests.
HP's OfficeJet Pro L7680, which lands at number five, is pricey but comes with an array of office-minded features; for instance, its single paper tray holds 250 sheets, far more than other models can hold. It printed text pages very quickly (at 13.1 pages per minute), and its high-quality glossy prints looked superior to those generated by many color laser printers we've tested.
Kalpana Ettenson
Find the Very Latest Printer Charts
Click on the links below for the latest online printer rankings or a comprehensive list of all printers we've tested.
Top Inkjet Multifunction Printers From the August 2007 Issue of PC World Magazine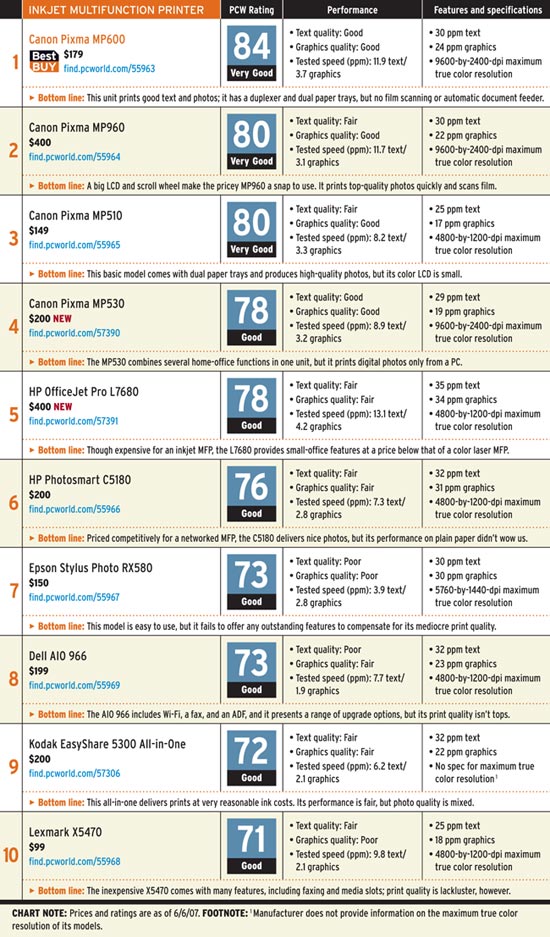 Shop Tech Products at Amazon