Get to Your Data Anywhere and Anytime: Tools and Tips
Page 8 of 10
Remote Access to Data and Apps at Home
Yet another approach that remains viable is to leave all of your data on your system at home, and simply access that PC remotely when you need to.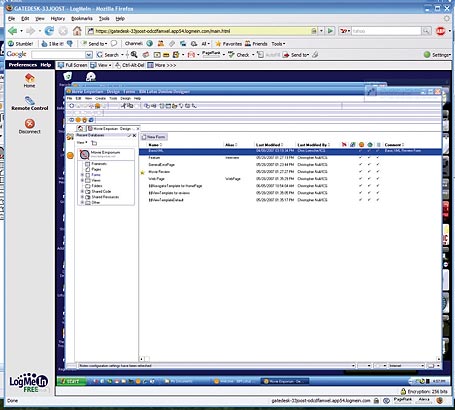 The best free service going is LogMeIn. Install the software on the host PC (the system where your data resides), and leave the machine on when you're away. To access that PC from any other computer, just visit the LogMeIn site, enter your user info, and select the system that you want to connect to. An identical version of that computer's desktop will appear in a window, giving you full control over the PC, as if you were sitting in front of it. LogMeIn offers various levels of service, including a Pro version that costs $70 per year per PC or $13 per month per PC.
GoToMyPC is a similar and perhaps better-known alternative to LogMeIn. We found the two services practically identical except in price. GoToMyPC sells a single level of service, with prices starting at $20 per month for access to one PC, graduating upward based on the number of additional computers you want to connect to. LogMeIn offers virtually the same capabilities in its free version.
Shop Tech Products at Amazon