At a Glance
Linksys by Cisco WIRELESS G BROADBAND ROUTER WITH SPEEDBOOSTER (Linksys-WRT54GS)

Belkin SleeveTop Notebook Case, Orange

Samsonite iMobile 360

Interlink Electronics ExpressCard Media Remote for Bluetooth

Logitech VX Revolution Cordless Laser Mouse

Targus Rechargeable Bluetooth Laser Mouse

Creative Live! Cam Optia AF Webcam

Logitech Orbicam

Ubixon UBHS-NC1-3D Lubix Bluetooth Stereo Headset

Kensington Wall/Auto/Air Notebook Power Adapter with USB Power Port
Page 3 of 8
Staying Connected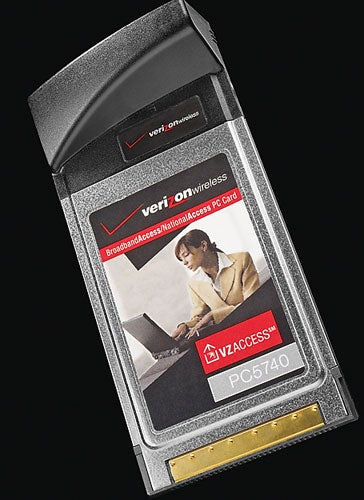 So you've picked the perfect notebook and now you need to hit the road and get online. Where Wi-Fi hotspots leave off, Wireless Wide Area Networks (aka mobile broadband) theoretically pick up. Existing technology theoretically supports mobile-broadband downloads topping 2.4 megabits per second, but your real-world connecting speeds will average between 300 and 700 kilobits per second if you're lucky, with slower uploads. And if a building or a tree blocks the signal, your connection speed can turn to molasses. (By comparison, the new Wi-Fi 802.11n standard scheduled to roll out at hotspots over the next few years offers about 100 mbps.)
"[Mobile] broadband is still shaky, with flashes of quality," says Phillip Redman, an analyst for Gartner. "It's not unusual for the speed to drop to as low as 9.6 kbps."
Now priced at $7 and $10 for a day pass or $30 per month, mobile broadband also costs more than Wi-Fi. The top mobile broadband providers--AT&T (formerly Cingular), Sprint, and Verizon--all offer plans starting at about $60.
Integrated or A La Carte?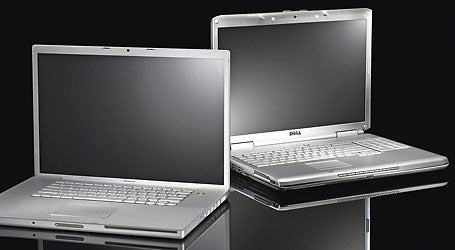 Should you buy a new notebook that has integrated mobile broadband, or should you add it via an adapter? Neither setup is perfect. An integrated card, warns Redman, makes it harder to switch carriers later if you're dissatisfied with the service--or if you want to enjoy the same carrier's technological improvements. If your carrier upgrades to a faster network, for example, you'll be stuck with an older, slower card inside your laptop. "Sprint and Verizon are rolling out CDMA-based EvDO Revision A. Revision 0 cards that came out two years ago won't take advantage of that," Redman says.
But IDC analyst Richard Shim tells clients to choose a notebook with an integrated card because it's faster. "The antenna is usually embedded along the top of the screen--the highest point, where the signal is cleaner," he says.
If you do opt for an adapter card, don't worry too much about the type of interface. It doesn't matter which kind of adapter--whether PC Card, USB 2.0, or ExpressCard--you buy, because all of them have more than enough strength to handle broadband's comparatively wimpy throughput.
At a Glance
Linksys by Cisco WIRELESS G BROADBAND ROUTER WITH SPEEDBOOSTER (Linksys-WRT54GS)

Belkin SleeveTop Notebook Case, Orange

Samsonite iMobile 360

Interlink Electronics ExpressCard Media Remote for Bluetooth

Logitech VX Revolution Cordless Laser Mouse

Targus Rechargeable Bluetooth Laser Mouse

Creative Live! Cam Optia AF Webcam

Logitech Orbicam

Ubixon UBHS-NC1-3D Lubix Bluetooth Stereo Headset

Kensington Wall/Auto/Air Notebook Power Adapter with USB Power Port
Shop Tech Products at Amazon