Page 2 of 3
Realistic Efficiency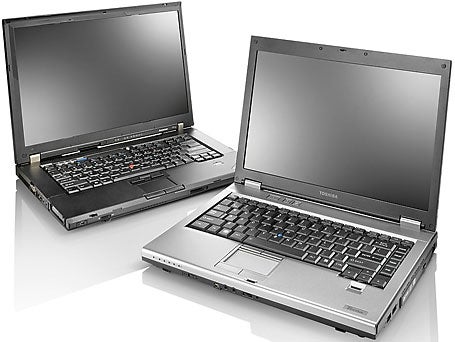 Among the new requirements for Energy Star 4.0, which took effect in July 2007, are more-stringent maximum power draws during a PC's idle (on but not active) mode. The specific requirements vary by type of PC (notebook or desktop) and performance class (A, B, or C), as determined by the PC's configuration. However, Energy Star 4.0 requirements don't always anticipate day-to-day computer use. When we set out to test power consumption, our goal was not to verify the Energy Star 4.0 certification of these products but to measure their real-world power appetites.
Using our own tests, we found that the power the notebooks drew while in their idle state exceeded the 22 watts specified by Energy Star 4.0. The reason: Our assumptions about notebook use were less conservation-conscious than the ones in the Energy Star 4.0 testing guidelines. For example, we left the laptops' LCD screens and Wi-Fi radios turned on, but the EPA's testing guidelines say to turn off Wi-Fi and to power down a notebook's screen (a significant draw on power) after 1 minute.
The bottom line: How you use your PC is just as important for power consumption as the product you buy. For example, we found that if you want to lower your PC's power consumption further, you can disable overlooked features such as a biometric security chip and some Windows startup tasks during times you don't need them.
Enano's EX7200, which uses a laptop processor, consumed the least power. When idling, it drew only 24 watts. In a working state, the Enano EX7200 also proved more energy-efficient than the other desktops. The EX7200 and the OptiPlex 755 completed the WorldBench 6 Beta 2 multitasking script in about the same time, but the EX7200 used less power to do so. HP's rp5700 consumed more power across the board compared with the other units. In idle, it consumed 52 watts. But let's keep things in perspective: When we tested the power consumption of an Alienware Area-51 7500, a screaming-fast gaming PC that exhibits no discernible regard for energy efficiency, it consumed a whopping 418 watts while idling (idling, as in not doing anything at all).
How much green will a green PC save? On its own, not much. Using the EPA's model of computer usage and the U.S. Energy Information Administration's statistics on the average retail price of residential electricity, we calculated that the Alienware gaming PC costs $34.65 per year to run, while HP's rp5700 costs $6.16, and Enano's PC sets you back $3.47 annually. But multiply such numbers by a hundred or a thousand--to reflect all of the PCs in a large company, say--and the savings can add up to a lot. That might be reason enough to choose energy-efficient business PCs when buying in bulk.
That logic also holds true when it comes to a company's environmental footprint. Using the EPA conversion figures, we calculated that one Alienware Area-51 7500 is responsible for producing 568 pounds of CO2 emissions per year, while one Lenovo ThinkPad T61p must answer for just 54 pounds. That means using 20 Area-51 7500 PCs for a year is equivalent to putting one car on the road. You'd need to use 250 T61p's to equal that one car.
At a Glance
Pros

Low energy use
Easy-to-use

Cons

Closed Linux system
Rental costs add up
Shop Tech Products at Amazon