Before They Spoiled the Software
Page 3 of 6
Media Players
Looking for a simple media player? You'll have to go back in time.
Windows Media Player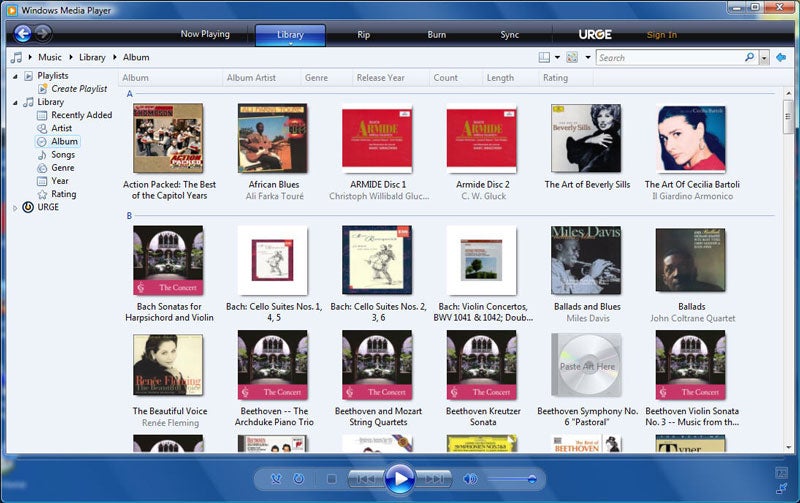 Once upon a time, Windows Media Player was a simple, compact application that just played media files. Nothing more, nothing less. Those days are long gone. Today's Windows Media Player 11 is a major, full-blown application for managing media, with all kinds of bells and whistles. Not everyone, though, likes those bells and whistles.
Says one OldVersion.com user: "It used to be a utility that would play media files you had on the computer. Now it's some unholy bloated 'Media Center'." OldVersion.com has versions of Media Player that go all the way back to 5.1 (a mere 0.2MB download!).
MusicMatch Jukebox (Now Yahoo Music Jukebox)
Yahoo Music Jukebox (the latest version of what used to be MusicMatch Jukebox) manages an unfortunate double-whammy: Critics say it's both bloated and lacking many of the best features of its predecessor.
" Older versions of MusicMatch Jukebox were the best solution for recording, organizing, tagging, and playing a large music collection," PC World's Kirschling says. "Version 10 was the last version, and it did get some small updates after Yahoo bought it, but now they are trying to force everyone to 'upgrade' to Yahoo Music Jukebox. The problem is that Yahoo Music Jukebox does not have most of the advanced features that MusicMatch has."
I'll add a personal note here. I used to be a MusicMatch user as well, but I lost interest in it before it was sold to Yahoo, sometime back around version 9, when Big Bloat set in.
Winamp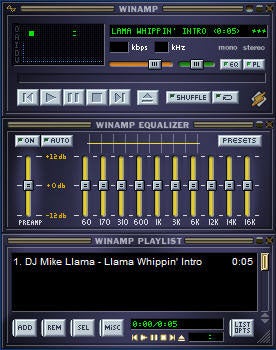 What is it about media players that makes developers want to muck around with them? Do they get a charge out of saying, "My player is bigger than yours"? For whatever reason, these programs grow bigger, not better, with time. Winamp is another player program that has grown through the years, and not necessarily for the better. Older versions were mean and lean, great at playing media and getting out of the way. The new version, some users say, gets in the way.
"My favorite version is Winamp 2.95. That's before they started bulking up the client and adding completely unnecessary things," says one music aficionado at OldVersion.com. "I just want something that plays my MP3s. I don't need it to burn CDs for me or download new music or cook my breakfast or massage my feet."
iTunes
In the case of iTunes 7, bloat isn't the problem. But discriminating users complain that Apple took away a really useful feature. " Early versions of iTunes allowed you to stream your music collection to an unlimited number of PCs on a local network," PC World Senior Editor Eric Dahl explains. "The current version restricts you to five PCs per day, meaning that if your music collection is popular with your coworkers, some of them may get cut off."
QuickTime Player
QuickTime is another example of Apple taking away features from a perfectly good program, says PC World Executive Editor Allan Stafford. "QuickTime Player got stripped of lots of features in an effort to get people to buy the Pro version."
The current version is QuickTime 7. Grab older versions here.
Shop Tech Products at Amazon