The Laptop Gear You Must Have
Page 2 of 4
Getting Connected
Most current laptops offer built-in Wi-Fi and Bluetooth. A growing number provide built-in cell phone modems, too, for connecting to broadband data networks from Verizon Wireless and other carriers. If your laptop doesn't include these wireless connections, you can easily add them.
Wi-Fi
Wi-Fi is essential for anyone on the go. Wi-Fi adapters are available as USB devices or PC Cards, such as Netgear's WG511 ($38).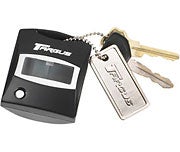 But finding a Wi-Fi hotspot isn't always easy. Some hotels still offer only wired in-room Internet access. A portable router, such as the Linksys Wireless-G Travel Router ($75), makes a wired network wireless, for sharing with a travel companion and connecting from anywhere in your hotel room. A Wi-Fi finder, a gadget that fits on a keyring, helps you detect nearby hotspots without turning on your laptop. The Targus WiFi Scanner ($46) has an LCD that displays wireless-network signal strength and security level.
Bluetooth
You may not need Bluetooth unless you want wireless connectivity to print or to sync your smart phone with your laptop. If so, try D-Link's Wireless Bluetooth 2.0 USB adapter ($26).
Cellular broadband
Cell phone modems are available as PC Cards, ExpressCards, or USB devices. Check with your wireless carrier to see what's available. A USB cellular modem is a safe choice, as all laptops have USB ports but not all have slots for PC Cards (which are being phased out) or ExpressCards (being phased in). One example: Sprint Nextel offers the Sierra Wireless 595U Aircard, a USB device, for $80 (after rebates and with a two-year contract). Your wireless carrier will charge $60 or more per month for an unlimited broadband data plan, however, and plans usually require a one- or two-year contract.
Stay Powered Up
On the road, your laptop is only as good as its battery. Many laptop makers offer extended-life batteries as optional purchases. The more cells a battery has, the longer its charge lasts, so look for batteries with six or more cells. The downside: The more cells, the larger and heavier the battery.
Avoid buying multiple lithium ion batteries. They can be dangerous if not properly packed. Also, buy batteries from your laptop maker that are designed to work with your computer; third-party batteries may void your warranty and may damage the laptop.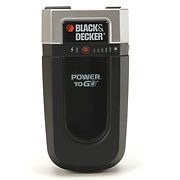 Another option is to purchase an external power source, such as Black & Decker's Laptop Power To Go ($78) or Xantrex's PowerSource Mobile 100 ($100). Both devices provide laptops and other portables with hours of additional power. Mobility Electronics' iGo everywhere85 ($130 list) doesn't supply power away from a socket, but when plugged into the wall, it can power a wide variety of devices--several simultaneously--and it comes with car and plane adapters, too. You may need to buy additional tips (about $10 each), which connect devices to the power brick. Several are included in the box.
Shop Tech Products at Amazon