Life Without Desktop Software
Page 2 of 4
The End of an Addiction
My name is Scott, and I'm an Outlookoholic. While I can take or leave the rest of Microsoft's office suite, the mere prospect of relinquishing my precious desktop e-mail client and personal information manager gave me agita.
Nevertheless, I configured Gmail to start picking up the POP3 mail that I previously used Outlook to download. Since I had set up Outlook to leave messages on the server for two weeks, Gmail gathered up almost all of my current e-mail business, smoothing the transition significantly. It was easy to configure Gmail to use my POP3 account's reply-to address instead of my Gmail address, too. No one noticed that Outlook was out and Gmail was in.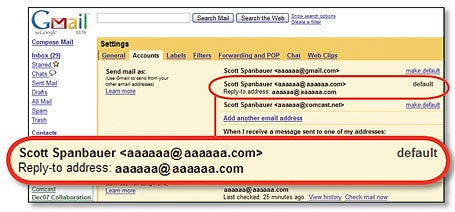 I did have to adjust to using Gmail's labels--topic tags you create and assign to messages that remain in the user's inbox--instead of Outlook's folders to organize my mail, but now that I've gotten the hang of them, I prefer them. With labels, new incoming messages in the same thread receive the same label automatically (I can add other labels, too), and the entire thread always comes back into my inbox along with the new message. As a result, I archive mail intrepidly, knowing that it will reappear when needed. I still have to deal with my inbox daily, but now it's almost always practically empty.
Finally, I exported my Outlook contacts and calendar to CSV files (for step-by-step instructions on how to do this, see "Import Your Contacts to Gmail"), imported them into Gmail and Google Calendar, respectively--and just like that I was Outlook-free.
Gmail doesn't offer an easy way to import your old e-mail from desktop clients (this would be great, guys), but the couple of times I needed to see an old message, I simply fired up Outlook, took a look, and then shut it down again. People who use IMAP e-mail wouldn't even have this problem, as all IMAP mail is stored on the server, and Gmail can easily gather it there.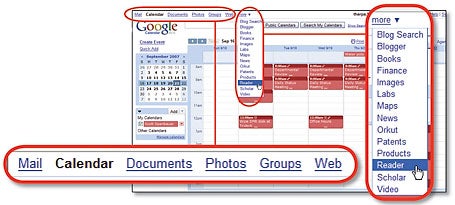 At the outset, I worried about losing Outlook's ability to integrate e-mail and calendar tasks. You can drag an Outlook message and drop it on your calendar to create an appointment; Outlook places the body of the e-mail in the appointment description and uses the message subject as the appointment subject. But Google is even better: Choose Create Event while viewing a Gmail message, and the program will search the message for dates and times and fill in the various Calendar fields for you. This method works only if the message is written in English, however.
Shop Tech Products at Amazon