22-Inch LCDs: More Screen for Less Green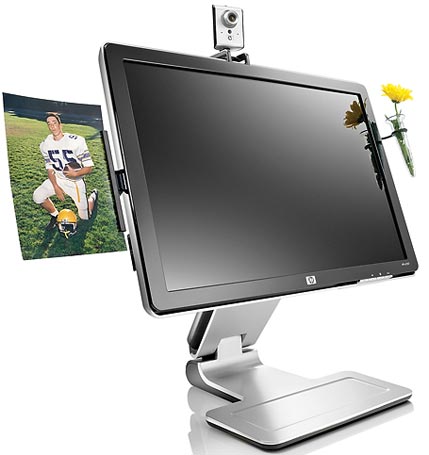 Have you been holding out for the right wide-screen monitor? The big manufacturers are releasing a torrent of new 22-inch wide-screen models, starting at around $270, that may just persuade you to open your wallet. And though any of these models will expand your desktop view, they're far less likely than a 24-inch-plus display to empty your pockets.
The PC World Test Center subjected seven new 22-inch wide-screen monitors to a plethora of viewing tests. Our hawk-eyed jurors scrutinized various text documents and graphics to see which monitors were pleasing and which merely middling. Our Best Buy award went to the good-looking HP w2207 monitor. Priced at $360 (as of October 9), this display combines beauty and substance. Though it trailed others in graphics and text quality, it still performed well enough to earn scores of Very Good and Good, respectively, on those two measures. And its many features, such as a pivoting panel and USB ports, helped it overcome its minor shortcomings in performance. ViewSonic's VG2230wm finished close behind, thanks to good performance and an even better price ($319).
Nipping at the heels of the top two was the Samsung SyncMaster 2232GW. The best graphics and text performer, this monitor will satisfy both casual users and graphics pros. AG Neovo's H-W22, which ranks a respectable fourth, carries a budget price ($269) that belies its impressive showing in our tests. It trumped many of the more expensive displays with accurate and attractive renderings of graphics and text. To boot, its minimalist design will suit users who want to simplify the appearance of their desks. Dell's staid-looking E228WFP rounded out our Top 5 with test scores confirming it as a serious workhorse for users who don't consider design a priority.
We also tested the Envision G218a1 and the Acer P221W, but neither of them captured spots on our chart. Though inexpensive ($280) and fairly well designed, the Envision display suffered from so-so graphics performance and a paucity of extra features. Meanwhile, the Acer's performance was okay, but not nearly enough to compensate for its $500 price.
Shop Tech Products at Amazon