Page 2 of 4
The Third Apple
Ron Wayne
1976: Co-founder of Apple Computer
Now: Semi-retired engineering consultant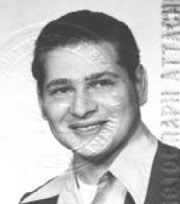 Ron Wayne started out by designing slot machines in Vegas, but his unwillingness to gamble may have ended up costing him billions. Wayne is the oft-forgotten third founder of Apple Computer, who hooked up with Steve Wozniak and Steve Jobs when he and Jobs worked for Atari in the mid-1970s. Older by more than a decade, Wayne was brought in to act as a tie-breaker when the two Steves disagreed.
But as the three-man partnership slid further into debt, Wayne began to get cold feet. He had already started and lost his own engineering firm--Siand Engineering, a Las Vegas-based maker of gaming machine technology--and didn't have the stomach for another roller coaster ride. In April 1976, Wayne asked the Steves to buy out his 10 percent share in Apple for $800. Afterward, Wayne worked for game companies and defense contractors, traded coins and stamps, and turned down several offers to return to Apple.
Now retired, the 73-year-old Wayne does consulting work, most recently building industrial models for cross-oceanic cabling equipment. In a phone interview, Wayne said he's one of a vanishing breed of engineers who did everything, from initial problem solving to drafting, model building, and final assembly.
"I want to be remembered as an anachronism, someone who did the whole thing from beginning to end instead of just one part of it," he says. But he'll likely be remembered for his short stint at Apple-- one of the few projects Wayne started but never finished.
"Socks"
1999: Mascot for Pets.com
Now: Pitch puppet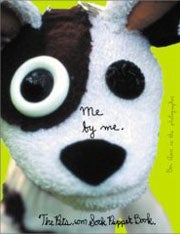 Some victims of the dot-com bust went to the dogs, but not Pets.com's famous sock puppet. After his masters imploded in the dot-com debacle, "Socks" was acquired by Hakan & Associates and 1-800 BarNone, a company that helps people with bad credit buy cars, for $125,000. Since then he's starred in commercials for Bar None and been hired to endorse Hasbro toys and Rawhide Chews.
"We feel that Socks' story is something that many Americans can relate to," says BarNone President Grant Whitmore. "Our motto is that 'Everyone deserves a second chance.' Using Socks supports that notion."
Speaking through a spokeshuman, Socks says he is happy with the new gig. "Do I miss seeing myself as a giant balloon in the Macy's Thanksgiving Day Parade? The crazy nights in Las Vegas with that Taco Bell Chihuahua? Yeah, sometimes," says Socks wistfully.
According to the company, Socks currently lives in the top drawer of a very nice dresser in suburban Washington, DC. When not working, he enjoys lip-syncing and knitting.
Dennis Hayes
1981: Inventor of the Hayes Smartmodem
Now: Advisor to startups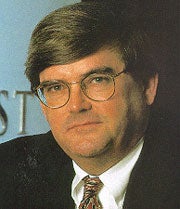 In the BB era (before broadband), if you wanted to connect to the Net, you used a Hayes modem or something just like it. The Hayes Smartmodem transformed the PC from a computing machine into a communications device, helping to create a multibillion dollar industry for Internet access. (It's also number 7 on PC World's 50 Best Tech Products of All Time.)
But like a lot of PC pioneers, Dennis Hayes caught more than his share of arrows. Competition from cheap modem clones ultimately doomed his firm, Hayes Microcomputer Products, which filed for Chapter 11 bankruptcy in 1994 and closed its doors for good in 1998. Hayes followed up by opening a popular nightclub in Atlanta called the Whiskey Rock Saloon. It burned down a year later. Along the way, Hayes developed macular degeneration and became legally blind.
Hayes became an advocate for Internet accessibility for the disabled. He helped create and still chairs the US Internet Industry Association (USIIA), which lobbies Congress on high-tech legislation. His most recent victory: an extension of the moratorium on Internet taxes. Now based in New York, Hayes advises high-tech startups and is launching an investment management firm.
The biggest difference from the old days, he says, is that his life now is much less predictable. "When I owned Hayes I knew where I would be working and what I would be working on," he says. "Now I never know when the phone will ring and I will be working on something totally different. I've come to appreciate how my actor and musician friends feel when they are looking for the next gig."