Page 4 of 4
Falls from Grace
Michael Cowpland
1985: Founder of Corel Corp.
Now: CEO of ZIM, a mobile entertainment firm

Though it began life as Cowpland Research Labs, this small Ottawa-based firm was known simply as Corel in 1989 when it released Draw, one of the first Windows-based graphics programs. Known as much for his flamboyant lifestyle and fondness for sports cars as for his management prowess, Cowpland proceeded to take Corel on one of the wildest rides in the PC business.
Cowpland wasn't content with being the biggest fish in the Windows graphics pond, so in 1996 Corel acquired the WordPerfect Office Suite from Novell. Cowpland vowed to capture half of Microsoft Office's market share, but never really came close. That same year, Corel announced plans to build both its own handheld PC and a so-named Network Computer. (Corel sold off its moribund hardware unit in January 1999.) In November 1999, Corel released a desktop Linux program designed to compete head-to-head with Windows. Needless to say, that didn't fly. Ventures into Java software development and videoconferencing also didn't pay off.
Around that time Cowpland was accused of insider trading for selling $20 million worth of Corel shares weeks ahead of an earnings warning that caused its stock price to plummet. Under pressure from stockholders, Cowpland resigned as CEO in August 2000. Two months later Corel made peace with Microsoft, receiving a cash infusion of $135 million.
In February 2001, Cowpland acquired Zim Technologies, an Ottawa-based text messaging firm, and installed himself as president and CEO. In December 2003, he settled the insider trading case by paying a fine of $575,000. With Cowpland at the helm, the tiny Zim has slowly transformed itself into a mobile entertainment network, delivering live TV programming to cell phones. Who knows--he may topple Microsoft yet.
Stephan Paternot
1993: Co-founder and CEO of theGlobe.com
Now: Budding movie mogul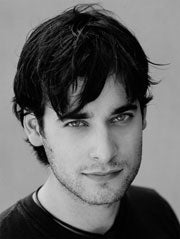 Community Web site theGlobe.com had one of those roller coaster rides that only seem possible in the dot-com biz--or the movies. Started by Paternot and partner Todd Krizelman while still undergrads at Cornell, theGlobe was the Facebook of its time, combining live chat with personal ads, classifieds, and games. The company's IPO in November 1998 shattered records, climbing from $9 to $97 before closing at $63.50--a gain of more than 600 percent. Just 24 years old, Paternot was worth nearly $100 million on paper.
But the success was not destined to last. The dot-com crash hit theGlobe especially hard, making its stock almost worthless. Paternot was forced to resign in January 2000.
"When the bubble burst, I ran as far away from the Net as I could, hid in a cave, and had my existential crisis," he says. When Paternot emerged, he realized he had one abiding passion besides technology: film-making. In 2004 he formed PalmStar Entertainment with Kevin Frakes, aiming to create his own miniature version of Miramax Studios. (In fact, one of PalmStar's upcoming features, "Down and Dirty Pictures," is based in part on the career of Miramax co-founder Harvey Weinstein.) PalmStar has three other films in the works for 2008.
"Today I am just as busy as I was at theGlobe, but it's a totally different kind of busy," says Paternot. "I'm avoiding major positions of responsibility like CEO. That was too much for me at too young an age. Back then my life was hijacked by the company's stock price. Now I get to participate on a much broader, more creative level."