Top 10 Cell Phone Favorites for 2007
It's been an exciting year for cell phones: Apple came out with the iPhone; Google and its partners announced a new mobile platform called Android; and as always, phone makers unleashed a horde of better, faster, and more capable handsets.
Some vendors saved the best for last--just in time for the holiday shopping frenzy. If you're still looking for a last-minute gift or want to treat yourself to a fancy new phone or accessory, here are my suggestions for 2007's best cell phones and accessories, counting down from number 10.
10. Environmentally Friendly Universal Charger: Solio Hybrid 1000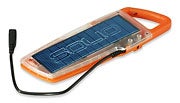 Solio's Hybrid 1000 lets you charge your phone (and other equipment such as music players and GPS devices) anywhere the sun is shining. It uses a solar panel to juice up its internal battery, which then charges your handset's battery. Depending on the energy needs of your device and the intensity of the sunlight, an hour of sunshine can provide enough power for up to 15 minutes of talk time or 40 minutes of music playback, according to Solio. The bundled adapters are compatible with certain BlackBerry, Motorola, and Nokia phones; with the iPhone; with a few types of GPS units; and with some MP3 players. If your phone isn't compatible with any of the included connectors (Palm Treos, for example, aren't supported), you'll have to buy a separate one (they cost $10 each).
9. Versatile Camera Phone: Samsung FlipShot SCH-U900 From Verizon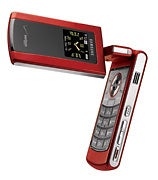 From its hardware design to its software functions, the FlipShot obviously pays more attention to picture taking than most other camera phones do. The 2.2-inch internal LCD turns inside out so you can use the larger screen to frame shots while the phone is closed. To snap a photo, you turn the phone sideways and hold the phone as if it were a standard digicam. The panorama mode was handy for capturing wide landscape shots, and the "series shot" feature was fun to use for capturing moving subjects. Unfortunately, in those shooting modes, the resolution maxes out at a very low 320 by 240 pixels. And lest I forget to mention it, the FlipShot handled phone calls extremely well.
$200 with a two-year contract, http://www.verizonwireless.com/
8. Fully Loaded Unlocked Phone: Nokia N95
If you're looking for a contract-free, feature-packed phone, consider the N95. This versatile multimedia phone is fairly expensive, but it offers a ton of amenities: 3G support, Wi-Fi, an easy-to-use user interface, good audio quality, assisted GPS for navigating roads and finding local points of interest, a 5-megapixel camera that takes good-looking snapshots, video recording at VGA resolution (640 by 480 pixels), a TV-out connection for watching recorded videos on the TV, and a standard 3.5mm headphone jack. Plus, the dual-sliding design is a nice touch: Slide the 2.8-inch screen up to use the keypad, or turn the phone sideways and slide the screen to the right to access the music playback buttons. The plastic housing feels comfy in the hand, though the phone is noticeably thick at 0.8 inch. Nokia says the battery will provide up to 5 hours of talk time, or remain active for more than 11 days on standby.
$699, http://www.nokiausa.com/
7. Good Ol' Standby: Motorola Razr2
The Razr2 won't rock your world the way the original Razr did, but it's a very good phone nevertheless. The metal housing feels sturdy and looks durable. Motorola has updated the phone's capabilities to support current standards such as 3G. It also sports a large (2-inch) external display, an enhanced media player, and a 2-megapixel camera that can handle video recording. The new haptic feedback from the external buttons worked nicely, too: You feel a slight vibration when you press any key. AT&T, Sprint, T-Mobile, and Verizon offer their own versions of this phone, but I particularly liked Sprint's implementation, the Razr2 V9m, which has GPS capability and permits TV viewing on its bright external LCD.
$250 with a two-year Sprint contract, http://www.sprint.com/
6. Crystal-Clear Bluetooth Headset: Aliph Jawbone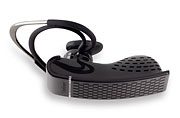 Jawbone's noise-cancellation technology eliminates background noise and automatically adjusts the earphone volume during calls so you can hear your pal on the other end loud and clear. It fits nicely in the ear, too. You get four earbuds and four earloops to accommodate varying ear sizes. You can link Jawbone to either one or two phones (competing headsets support a greater number than that), and it won't work for call waiting. Battery life, according to Aliph, maxes out at 6 hours of talk time and 120 hours on standby--good enough for day-to-day use.
$120, http://www.jawbone.com/
Shop Tech Products at Amazon