CES 2008 Picks and Pans
We spent the whole year waiting for the world's greatest gadgetfest, and in the blink of an eye, it's already over. Though a lot of shiny toys were on display, one category stood out: There were more new HDTVs than people in Las Vegas this week. (And our favorite was only a concept model! Doh!) But we liked some other stuff, too, including high-fashion notebooks, cell phones that silence with a wave of your hand, and even a set of diving goggles with their own built-in camera. Here's more of what the PCW CES team loved and hated at this year's show.
Are We in the Future?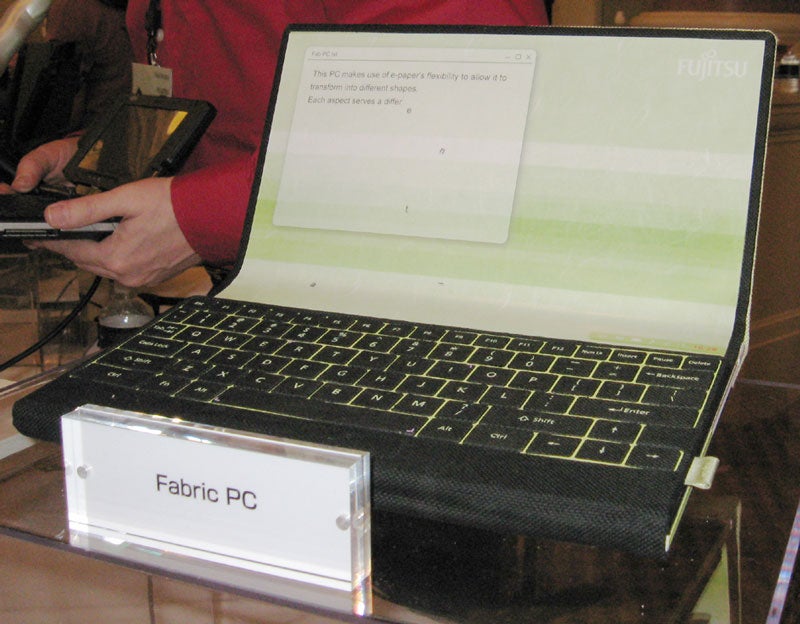 Notebook en Fabrique: Even with bulky and hardened "ruggedized" laptops, you need to be careful. But I'm hoping Fujitsu's concept Fabric PC becomes a reality sometime soon. Fujitsu says the fabric-notebook concept uses a form of e-paper for the display, allowing designers to give the portable a soft, pliable outer shell. So not only does its fabric design makes it ultralight and rugged, but it can also double as a pillow. --Tom Spring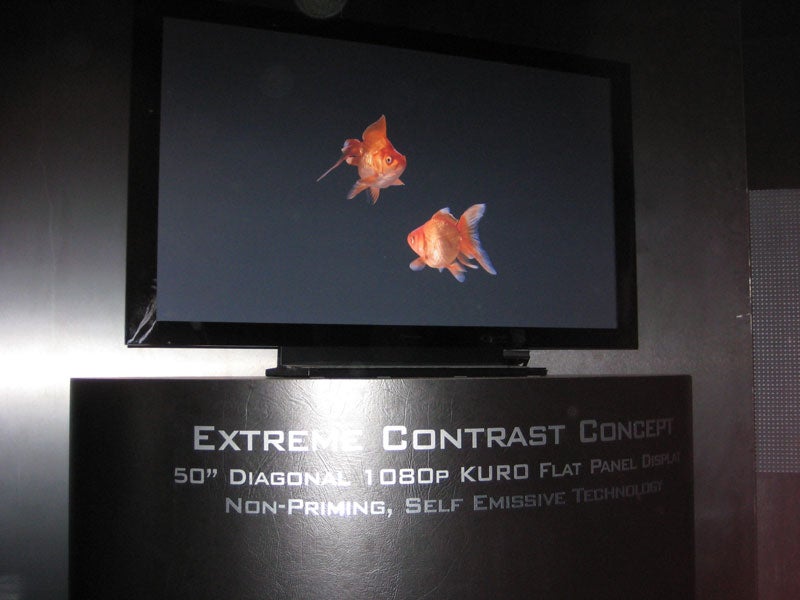 KURO Is the New Black: Pioneer unveiled a prototype of its newest infinite-contrast-ratio technology, which allows the company to produce some very impressive blacks on an HDTV. In a dark room, the image seemed to float in space as the black bezel on the TV merged seamlessly with the image on the screen. Unfortunately, we won't see this technology until at least 2009. I have a feeling it will be worth the wait. --Greg Adler
Talk to the Hand: Gesture control, which the Nintendo Wii has made famous, is undoubtedly going to become an important part of consumer electronics in the next few years. I especially liked JVC's prototype "snap and gesture" system for controlling a television, in which your hand is literally the remote control. This technology has a way to go, but the advantages are obvious--so long as you aren't forced to reprogram your hand. --Ramon G. McLeod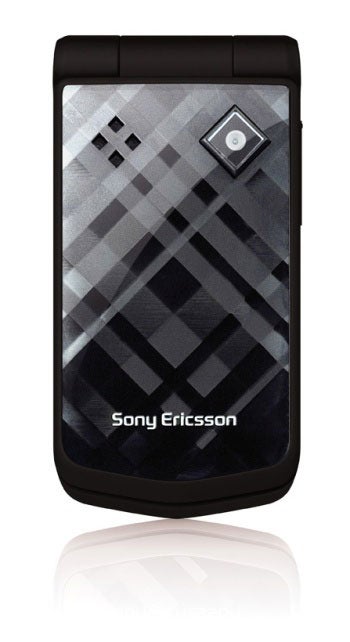 Forget the Clapper: Sony Ericsson's Z555 cell phone not only looks sharp, but it also has a motion sensor that will mute the handset when you make a gesture. A phone you can shut up that easily is definitely a keeper. --Yardena Arar
Super Spurs:Toshiba's booth featured demos of an upcoming Qosmio entertainment laptop featuring the SpursEngine, a media processor that's a simplified cousin of the potent Cell processor inside the Sony PlayStation 3. The chip lets the Qosmio perform such tricks as upscaling standard-definition video into pseudo high-def; creating animated avatars with real people's faces mapped onto them in real time; and allowing users to control a movie player by gesturing with their hand. --Harry McCracken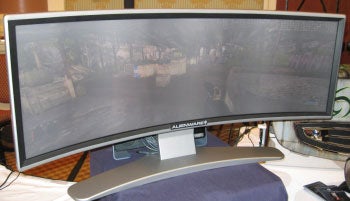 A New Way to Display: Curved displays from Alienware and NEC, flexible displays from LG-Philips, and a multitouch display also from LG-Philips are examples of interesting directions for monitors. It's about time. --Melissa J. Perenson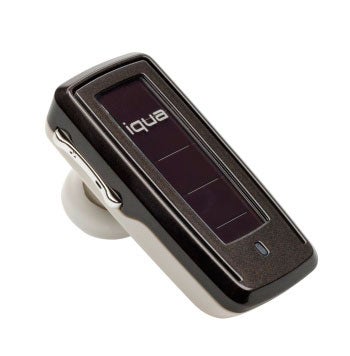 But What If It Rains? The Iqua Sun (BHS-603) claims to be the first solar-powered Bluetooth headset, capable of supporting up to 12 hours of talk time and retailing for $100. --Yardena Arar
Is It Live...?Sony's demo of the PlayStation 3 serving as a BD-Live, Internet-connected player was a welcome sight for two reasons. One, we got to see BD-Live in action--finally. Two, the demo ran on a PS3 with a modified, future firmware, which means PS3s everywhere will someday turn into BD-Live players. --Melissa J. Perenson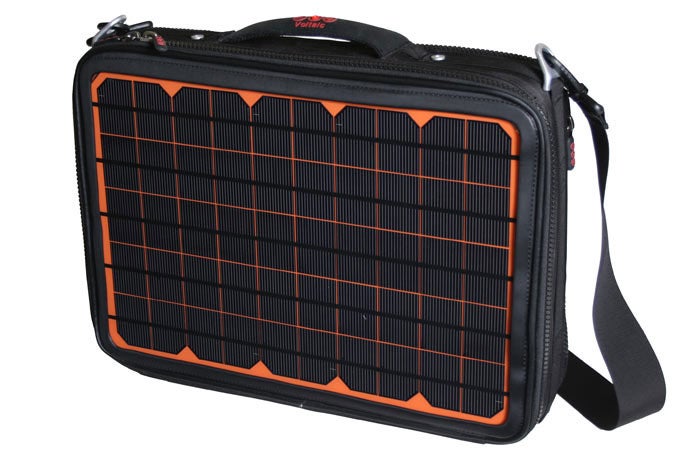 Solar-Powered Briefcase: My New Year's resolution is to ditch the grid. Well, as much as possible, anyway. Voltaic Systems' Generator laptop bag, which plugs into your laptop, has a solar panel built into its side. The panel connects to a battery pack, which charges up your laptop. It's about as heavy as a briefcase and about as expensive too ($599), but it's cool and gives you a reason to sit in the sunshine at lunch. --Narasu Rebbapragada
Fake Guitar Without the Fake Guitar: The upcoming Guitar Hero Air Guitar Rocker is a belt-buckle accessory that plays notes out loud as you strum and move your hand past the buckle's sensors. It comes with a small speaker that clips on your belt, but during the demo it was hooked up to a full-on amp. Finally, Guitar Hero players have an "instrument" they can feel superior to, just like guitarists who say playing Guitar Hero is nothing like the real deal. --Tim Moynihan
See Ya, SED: Among the highest-profile demos at CES 2006 and 2007 were those of prototype TVs that use SED, a technology from Canon and Toshiba that permits sharp images with pleasingly rich colors. I thought that CES 2008 might bring us SED TVs you could actually buy. Instead, the technology was a no-show as far as I could tell. --Harry McCracken