Five Ways to Get Over Your iPhone Envy
Okay, I admit it: If I weren't so stingy, I might own an iPhone too. But I just can't bring myself to drop $400 on what is really more of a status symbol and a toy than an essential tool. (There, I said it. Have at me, Apple fanboys.)
You might have your own reasons for not buying an iPhone. Maybe you don't want to switch to AT&T, or risk hacking your phone and ending up with a $400 brick. Maybe you don't like the iPhone's smallish on-screen keyboard, the lack of support for Flash and multimedia messaging, or AT&T's relatively poky EDGE network. Or maybe you need something that lets you carry your Windows documents with you on the road. Take heart. You can still have a pocket status symbol, even if it lacks the Apple logo.
Here are five hip alternatives, all of them released after iPhone Day last June. Because the coolest phones are usually exclusive to one carrier, I've also listed models from other carriers that look and work in much the same fashion.
1. AT&T Tilt
Carrier: AT&T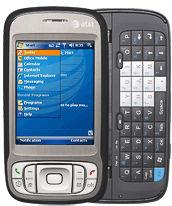 If not for the iPhone, the AT&T Tilt might be the coolest handset on the market--and certainly one of the most powerful. Made by HTC, the Tilt has an 2.8-inch screen that slides up to reveal a surprisingly roomy QWERTY keyboard capable of tilting up to 40 degrees, making it more like a mini laptop than a cell phone. Adding to the laptop feel is the Windows Mobile 6 operating system, which allows you to work on Office files and swap information with Outlook when you're on the go. Built-in GPS, a 3-megapixel camera, Bluetooth, Wi-Fi, and support for high-speed 3G networks complete the package. Of course, if you mostly want a cell phone with a QWERTY keyboard, the Tilt is overkill. At $400 with a two-year plan, it's no cheaper than an iPhone; and since it's 4.4 inches long and 6 ounces, you won't forget it's in your pocket. But if you're a corporate type who takes the office along wherever you go, you can bring the Tilt and leave the laptop at home.
Similar models: T-Mobile Wing, Sprint HTC Mogul
2. Pantech Duo C810
Carrier: AT&T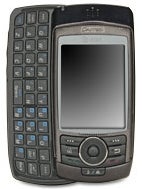 One problem with the Tilt (and to a lesser extent, the iPhone) is that it's not really cell phone size. That's not the case with Pantech's Duo C810, which is almost as slim and trim as your typical slider phone yet as capable as the Tilt. In fact, it's kind of a slider times two. Hold it in the traditional fashion, and the screen slides up to reveal a numeric keypad. Turn it on its side, and the screen slides to the right to reveal a backlit QWERTY keyboard, while the display adjusts 90 degrees to match. Like the Tilt it runs Windows Mobile 6, so you can surf the Net, download e-mail, and even watch live TV (though you'll need to fork out another $10 per month for MobiTV). The keyboard is a tad small, so you probably won't use it to work on your novel. But for short e-mail and text messages, it's fine. With Bluetooth, a 1.3-megapixel camera, and 3G support, the $200 Duo (with a two-year contract) is both slick and relatively inexpensive.
Comparable models: Helio Ocean, Samsung SCH-i760 (Verizon) 
Shop Tech Products at Amazon