Page 3 of 3
When Buying New, Go Green
Another essential aspect of energy use conservation involves looking ahead. Every time you buy something new, make sure it's green. Here are a few low-power toys to get you started: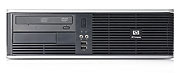 Earth-friendly PC: Hewlett-Packard offers a full line of Energy Star-compliant products. The HP Compaq Business Desktop dc5750 ($750) comes with an 80GB SATA hard drive, 1GB of DDR2 memory, an AMD Athlon 64 X2 Dual Core processor, and the Windows Vista Business operating system. Under optimum conditions, according to HP, it consumes 52 percent less energy than a standard desktop.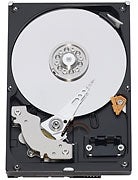 Green storage: Western Digital's Caviar GP WD10EACS ($320) is a 1TB hard drive that consumes less power and operates at lower temperatures than comparable-size drives. It scored fairly well on our tests against a similar nongreen hard drive.
Light up less: Replacing the light bulbs in your house with compact fluorescent light (CFL) bulbs can reduce your energy use for lighting by 75 percent (CFLs last about 10 times longer than standard incandescent bulbs, too). Or go a step further and get Motionbulbs ($20)--CFLs equipped with motion sensors that turn on when you enter a room and turn off when you leave.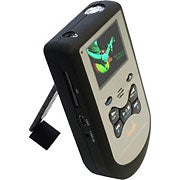 A different kind of pod: Your iPod is great, but how energy efficient is the constant recharging? Maybe you should try a Wind Up Eco Media Player (£150) instead. This device has an FM stereo radio, plays video and music, and comes with a built-in microphone, LED light, and SD Card reader. To charge its 20-hour battery, you turn a crank at the back--1 minute of winding yields 40 minutes of audio playback. (Or you can plug it into a USB port and let the electric company do the cranking.)