Page 2 of 2
3. Steelcase Walkstation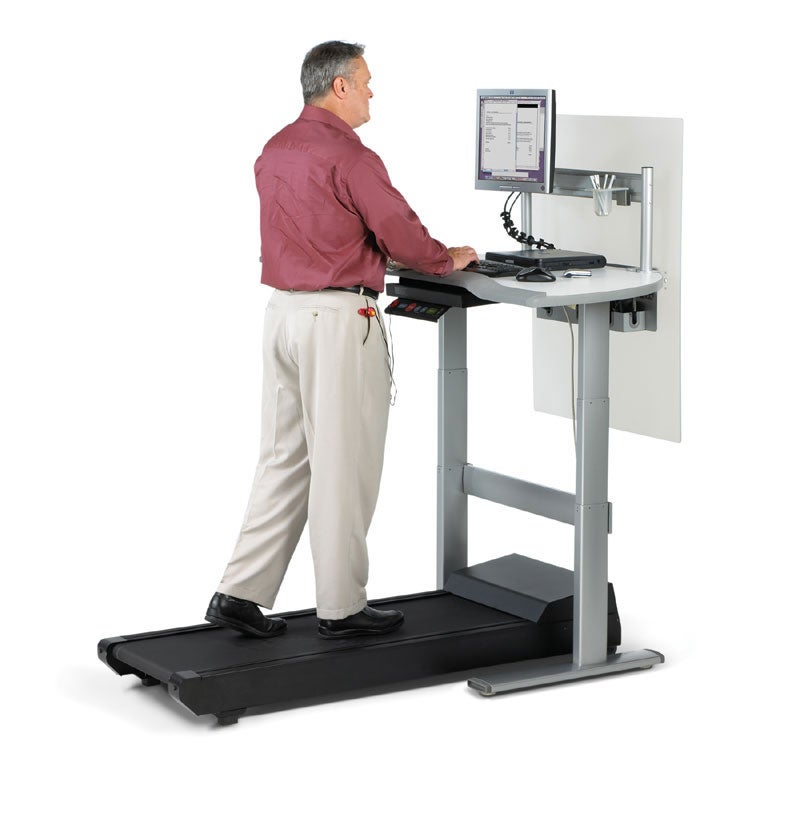 The Steelcase Walkstation ($6,500) is no gimmick. Straight from the august maker of Frank Lloyd Wright office furniture, in association with the respected Mayo Clinic, comes the Walkstation--a combination computer desk and treadmill.
Don't expect to work and run, however. This treadmill is capable of a maximum speed (or should we say "terminal velocity"?) of just 2 miles per hour, in 0.1-mile increments, so you're in no danger of working up a sweat. But merely by standing and walking at a leisurely pace, you'll burn as many as 100 extra calories per hour, elevate your base metabolic rate, and increase your focus and productivity, according to Mayo research. A privacy screen and near-silent operation make the Walkstation usable in open-cubicle settings, and you can order it in any of Steelcases' usual wide array of colors and finishes.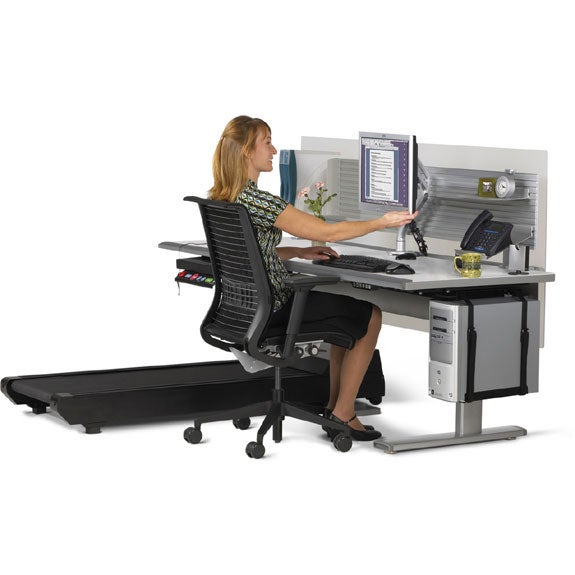 The logistics of the Walkstation seem a tad cumbersome, however. Presumably, most users will opt to work on the treadmill for only part of the day, which would necessitate moving their computer back and forth between treadmill and desk, and employing two sets of keyboards, mice, and monitors. To avoid the resulting hardware overload, consider the Sit-to-Walkstation model, which simplifies the transition between the two positions.
4. SmartBeds Computer Beds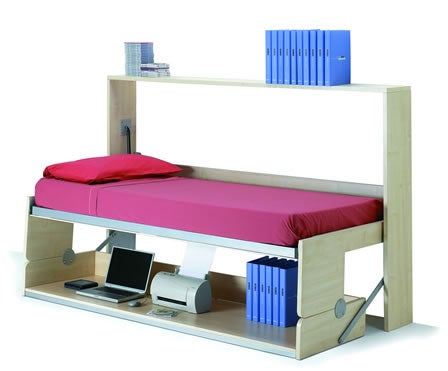 Italian designer Colombo 907's SmartBeds are the cleverest Murphy beds we've seen yet, and good-looking to boot. The Tale model ($3650) is a single-size bed that folds up to become a computer desk. Astonishingly, you don't have to move anything off the desk to open the bed. In fact, you can leave everything plugged in, and your desktop remains fully accessible when the bed is open, so you can grab your laptop or a book to read.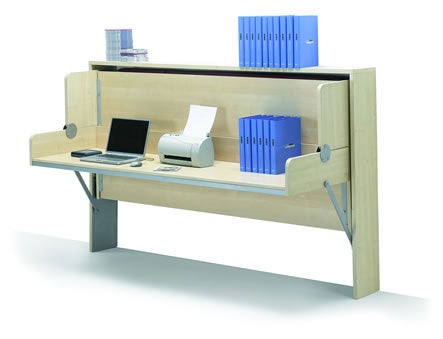 The Tale comes in six finishes. It includes a 6-inch-thick foam mattress and has a fingertip lift mechanism.
Meanwhile, the Tama model ($5386), a full or queen-size double-bed version of the SmartBed, is perfect for a home office that doubles as a guest room. The Tama is the full-size double-bed version of this item.
5. Ejection Seat Office Chair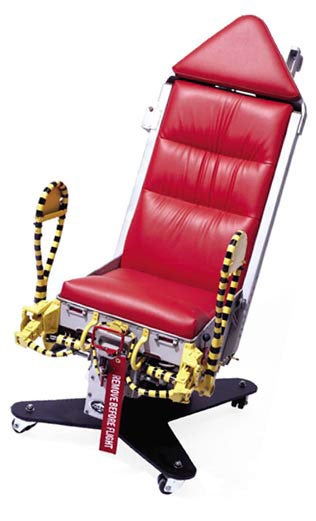 The genius modders at Motoart made this $5300 rolling chair from a genuine B-52 bomber ejection seat. It isn't exactly ergonomic, but we can think of more than a few programmers who could have used one at times. And it's the perfect gift for the Yahoo employee on your list.
This Vietnam-era carpet bomber (nicknamed BUFF) has upper and lower decks for the pilots and navigator/observer. So do you pick the downward-eject version, or the upward? Guess it depends on where your boss' office is.
BUFF chairs are custom-upholstered in the color you specify. And since the Defense Department doesn't sell old plane parts any more, once these babies are gone, BUFFs will be history. Poke around the Motoart site for glimpses of other goodies, such as Rocket and Piston desk lamps--the perfect companions for your bomber chair (not to mention the dream rec-room decor for watching a Houston vs. Detroit NBA final).