The Best Bargain PCs
At a Glance
Everex gPC TC2502

PCWorld Rating

Mirus SITLC420

PCWorld Rating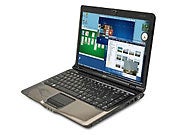 Buying a computer is always an exercise in compromise. When you're deciding whether a budget-priced PC will match your power and expandability needs, the answer depends on how many concessions you're willing to make.
To help with your decision, we put seven sub-$750 desktop PCs (each came with a monitor, a mouse, and a keyboard) and five sub-$1000 laptops--including those from the major brands--through their paces in the PC World Test Center. As always, we tested performance in productivity applications using our WorldBench 6 Beta 2 benchmark and evaluated the gaming capabilities--such as they were--of each system using Doom 3 and Far Cry test scripts at a variety of resolutions. We also compiled a reality check of key budget-PC trade-offs: See "What Does $1000 Really Buy?". Finally, look for our in-depth reviews for each model at the links on the next page, plus rankings, specifications, and test scores for all of the Top 5 desktops and laptops in this story.
Windows Shopping
All the desktops and laptops we tested shipped with Windows Vista--usually the 32-bit version of Vista Home Premium, which costs about $100 if you were to buy it separately. Sys Technology's $708 Sys SlimLine Si200 desktop and Toshiba's $699 Satellite Pro A210-EZ2201 laptop came with the less expensive (roughly $70) Vista Home Basic. Among other things, Basic lacks support for the Aero environment and its translucent effects. Two models--Acer's $748 Veriton VM460-UD2180C desktop and Fujitsu's $899 LifeBook S7211 laptop--had Vista Business, which retails for about $120; it lacks Vista Home's Parental Controls but adds office-centric extras such as full Remote Desktop support and Rights Management Services.
Despite boasting more expansion room than most value PCs have, the Acer Veriton wasn't as well equipped as competing desktops that cost less, so it missed our Top 5 chart. Also missing the cut was HP's $719 Pavilion Slimline s3300z. It sports the same ultracompact design as other models in HP's Slimline series and uses an energy-efficient 1.9-GHz AMD Athlon 64 X2 BE-2300 processor, but its unexceptional speed and limited expansion options were big drawbacks.
Rating Performance
Finally, you may notice that our charts provide context for a system's WorldBench 6 Beta 2 performance numbers by describing the result on a word scale: Superior, Very Good, Good, Fair, or Poor. Though a sub-$1000 desktop that scores 77 in WorldBench 6 may deserve its Superior performance rating when compared with similarly priced machines--which is what we've done in this roundup--it's important to remember that if it were compared against power desktops, where price is no objection and WorldBench 6 Beta 2 results over 120 are common, then that sub-$1000 PC's performance word score would drop to Poor. Performance results should always be kept in proper perspective.
Sub-$750 Desktops
Our value-system lineup included three different case sizes. The three compact models--from HP (the very smallest), Polywell, and Sys Technology--are all based on microATX motherboards. The Compaq and the eMachines units came as minitowers with microATX-based motherboards, and the other two models, from Acer and Dell, were midsize towers. As far as connectivity options go, the larger the case, the more ports you get, as you might expect. But even the smallest compact PCs here offer at least a handful of USB ports, so connectivity shouldn't be an issue--unless you need FireWire (not all of the models provided such a port as a standard feature).
See our full reviews at these links:
Sub-$1000 Laptops
These all-purpose notebooks have screens ranging from 14.1 to 15.4 inches in size. Most have 2GB of memory, at least 120GB of hard disk space, dedicated multimedia shortcut keys, and underpowered integrated graphics. All the models we tested include 802.11b/g wireless networking; the second-place Acer Aspire 5920-6954 was the only one to support draft-n Wi-Fi, and it also featured discrete graphics and an HD DVD-ROM drive. Additionally, the Acer and the Dell Inspiron 1525 sported HDMI connections--extras we didn't expect at this price point.
See our full reviews at these links:
What Does $1000 Really Buy?
What exactly do you give up if you buy a budget desktop or notebook system?
Budget price? Expect budget speed: Cheap machines are fast enough for everyday jobs like e-mail, word processing, Web surfing, and light graphics work, but they can be noticeably slow at handling heavier workloads, such as multitasking in several windows at once, especially if one involves some type of multimedia. For example, a recently tested 2.2-GHz Core 2 Duo T7500-equipped Fujitsu LifeBook N6460 laptop finished our multitasking test in 6.8 minutes, whereas the average notebook in this roundup needed 9.5 minutes. Don't waste money on the next-fastest CPU; it generally won't make much difference in speed. A chip several levels higher--say, a 2-GHz Core 2 Duo T7250 instead of a 1.5-GHz Core 2 Duo T5250--will boost speed as much as 20 percent.
Fewer upgrade options: With any laptop, cheap or not, you almost always have only two upgrade options: replace the hard drive or add memory. (In this roundup, only the Toshiba portable offers the rare option of adding a second internal hard drive.) With a budget desktop PC, you'll likely sacrifice some expandability. For example, don't expect to find the seven or so expansion slots you see in power and gaming towers. Most of these value desktops offer only four expansion slots, and some of the compacts have fewer. Also, in most cases, you can add only low-profile (half-height or half-length) expansion cards.
Missed connections: Though you should have more than enough to get by, you'll have fewer slots, ports, and features in general. For instance, many sub-$1000 laptops lack a FireWire port, built-in Bluetooth connectivity, a fingerprint reader, and bundled productivity applications. On desktop PCs, expect to see fewer USB and FireWire ports, and generally none of the new, high-end ports like an eSATA connection for adding a fast external hard drive.
Cheap PCs got no game: Budget PCs rarely have discrete graphics cards, which are necessary for keeping you alive and well in 3D shoot-'em-up games like Doom and Far Cry. The cheaper the system, the more likely it will rely on video memory that is shared with main system RAM, and that's especially true with laptops. For instance, our HP Pavilion dv2660se Best Buy (which uses integrated Intel graphics) managed only 8 frames per second in Doom 3, while the costlier Acer Aspire 5920-6954 (which has a 256MB nVidia GeForce 8600M GS video chip) played the same game at 59 fps and Far Cry at 76 fps.
Of our sub-$750 desktop group, only the Dell Inspiron 530 shipped with a discrete graphics board (a 128MB nVidia GeForce 8300GS), and only the HP Pavilion s3300z could be configured online with one (a 256MB Radeon HD 2400 Pro, which costs $60 more). Even if you can't specify such a board when you buy your budget PC, you may be able to add one later, if your system has a PCIe x16 slot, for not much more money.
Plainer looks. With the exception of HP's imprinted designer laptops, which look good at any price, don't expect any of these budget systems to win a beauty contest. The laptops tend to be made of a lower-grade plastic, and some of the desktops have cheap cases with small, buzzy fans and components that are held in by screws. Though clearly some look a bit more elegant than others, most have designs that trend toward utilitarian. If a chic unit you can point to with pride in your family room is nevertheless a bit out of your reach, you might prefer something whose plain looks won't call attention to itself.
How Do Linux-Based Budget PCs Compare?
Read our review of two low-cost Linux-based desktop PCs (Everex's "green," $199 gPC TC2502 and Mirus's $299 SITLC420) and see how they handle everyday computing tasks. You can also see our review of the $399 Asus Eee PC 4G--a Linux-based sub-laptop with a 7-inch display.
At a Glance
Everex gPC TC2502

PCWorld Rating

Mirus SITLC420

PCWorld Rating