Page 2 of 3
How Do I Read a File That Windows Doesn't Associate With Any of My Applications?
--gale17, from the PC World Answer Line Forum
If double-clicking a file gives you an error message rather than an application, try the drag-and-drop test, as follows:
Make an educated guess about the file type based on the context in which you received the file. For instance, if it comes as an e-mail attachment purporting to be a report or a screenplay, you've probably got a word processing file.
Launch the appropriate application for that type of file (word processor or spreadsheet, say), and drag the file to the menu/toolbar portion of the application's window. If the file opens and displays something meaningful, congratulations. You guessed right, and your application supports that particular file format.
Or try to identify the file type with a visit to FILExt - The File Extension Source. Enter the mystery file's extension into the text box, and the site will tell you what type of file it is and, as well, offer some possibly helpful links.
If FILExt doesn't know the extension, use your favorite search engine. It may lead you to a helpful page.
Once you've identified the file type and the program that likely created it, go to the vendor's site and look for a free viewer program or a demo version of the application. For instance, Microsoft offers free viewers for most Office programs.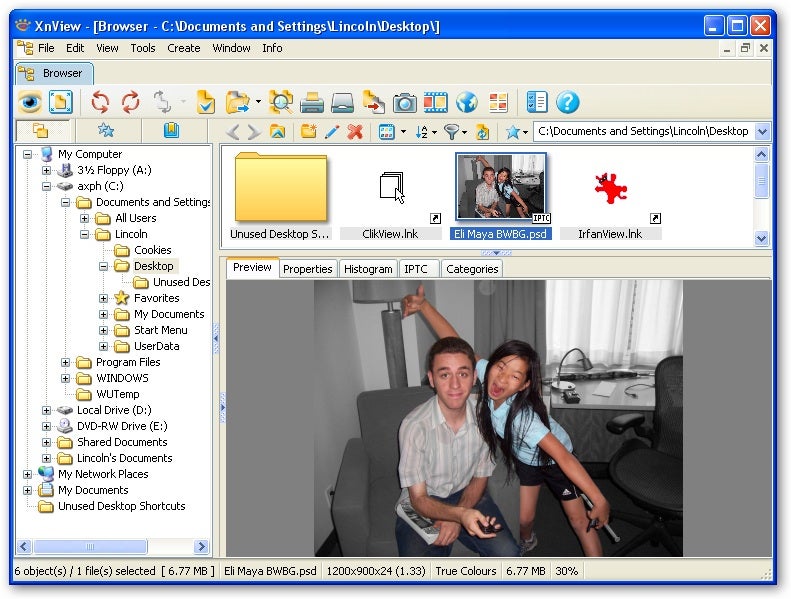 If you believe it's an image file, download and install XnView. This free utility displays a number of formats, including Photoshop's own .psd, and can convert images between them. It also comes with a basic editor.
Microsoft Office can read documents and images in a number of formats--if you've installed the right filters. To see what filters you've installed and to install others, follow these steps:
Select Start, Run; type appwiz.cpl;and press Enter.
Select Microsoft Office… and click Change.
In the resulting wizard, select Add or Remove Features, and click Continue (Office 2007) or Next (earlier versions).
If you get a page with check boxes for the Office applications, plus another check box called Choose advanced customization of applications, check that box. That changes the Update button to Next, so you can click it.
In the resulting feature list, expand Office Shared Features, then Converters and Filters. Select what you want, then click Update (or Continue).
Earlier versions of Microsoft Office can read Office 2007 files. You just need the filters from Microsoft. You can find a forum discussion of this question at the PC World Forums.