Page 3 of 11
8. Open Source + Web Tools
Wherever open source goes, massive innovation and spectacular growth soon follow. Think of the open architecture of the IBM PC and the open protocols of the Internet. Even Microsoft appears to have succumbed to the irresistible lure of open source (or so the company would like people to think).
Linux and other open-source operating systems have allowed manufacturers to build simpler, cheaper machines, such as the One Laptop Per Child project's XO Machine and Asus's Eee PC. Such thin systems will play a key role in enabling cloud computing (see item number 4 on our list). Desktop software offerings, such as the OpenOffice suite and Mozilla's Firefox and Thunderbird, are free (and often superior) alternatives to Microsoft's products. And Sun's Java has enabled the development of rich applications for both the Web and handheld devices.
When open source meets Web-development tools, though, the true disruption begins. Tools such as Apache, JBoss, MySQL, and Ruby on Rails have made it less expensive to develop new products and services and to deliver them across the Internet. That means startups can afford to take longer to develop and refine their products, without the pressure and risks of filing an IPO.
"Web 2.0 is cheaper to build than Web 1.0, and part of that is due to open source," says Keith Benjamin, managing partner for Levensohn Venture Partners. "Things that would have cost $10 million during the bubble can be done for $500,000 today."
Meanwhile, the revolution in tools like Asynchronous JavaScript and XML (AJAX) and "semantic markup" has driven a whole new way to build Web sites, says Robert Kanes, a San Francisco-based publishing consultant and former creative director for PC World Communications.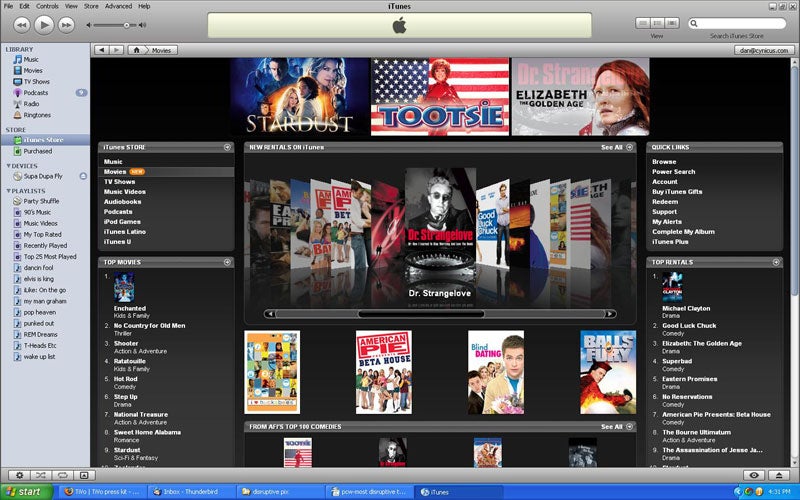 "Without semantic markup, there would be no XML, XHTML, or RSS," Kanes says. "That means no higher-level Google algorithms, Flickr, or iTunes. Basically, there was a revolution, and it changed the nature of referencing content--from describing what it looked like or was contained in to describing what it actually was. Now we can slice and dice to our heart's content."
Disruption: The Net is seeing a new boom in Web 2.0 companies that are more stable and more interesting than their dot-com-era predecessors. And with phones using Google's Linux-based Android operating system slated to appear this year, open source could disrupt the wireless market as well.