Page 8 of 11
3. Broadband + Wireless Networks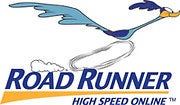 Remember 1998? It was the middle of the dot-com boom, yet most folks were still waiting...waiting...waiting for Web pages to load. Fewer than 1 percent of U.S. households [PDF] enjoyed a broadband connection then, according to AT&T. The sluggishness of users' connections was matched only by the leisurely pace at which telecom and cable companies went about creating broadband infrastructure.
Fast-forward ten years. Some 55 percent of households in the United States now boast a broadband connection, according to Parks Associates, allowing for rich media, video, and audio to dominate the Internet.
But a $40 to $60 broadband connection really became economically feasible when users could spread the cost of one connection across multiple home computers through Wi-Fi. Later this year a raft of products using the superfast final 802.11n spec will make Wi-Fi viable for sharing video and audio around the home as well. ABI Research predicts that nearly 250 million Wi-Fi-enabled devices will be shipped annually by 2011.
Disruption: Broadband has created an explosion of video and music Web sites and VoIP services, while Wi-Fi is bringing the Net to everyday household appliances such as stereos, TVs, and home control systems. Together, they're making the connected home a reality.