The 10 Most Annoying Habits of Technology Companies
Page 3 of 13
Rebate Runarounds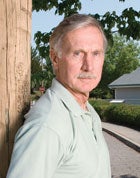 Major offenders: Buy.com, Office Depot
The problem: An oldie but goodie. You buy a sweet little home-office laser printer that costs all of $49--after a $50 rebate, that is. After filling out and mailing in the paperwork, you wait four to six weeks: nothing. You wait another two weeks: still nothing. Finally you realize that your $49 printer has cost $99 after all. Welcome to the rebate runaround.
Horror stories about Buy.com rebates involving Wintergreen Systems and the now-defunct Connect3D abound. Office Depot, meanwhile, had the most gripes on Rebate Report Card at press time. But even small, reputable firms can incur a customer's wrath when a rebate goes sour.
James Stewart, owner and operator of a videography company in Santa Rosa, California, is still trying to figure out exactly what Primera was looking for when it asked for a copy of his "receipt" in the instructions for a $150 rebate on a disc duplicator he had bought online from retailer J&R. Stewart sent a copy of an e-mail labeled "J&R Order Receipt" that included the billing address, the shipping address, the payment method (his credit card), and details about the price; some five and a half weeks later, he received snail mail from Primera saying he had not provided the required "invoice," but offering to review his claim if he could send it.
Perplexed, Stewart contacted J&R to ask for a copy of whatever Primera needed; J&R sent him an electronic document that he printed and mailed to Primera--but he heard nothing back. When we contacted Primera, the company said that while neither document met its requirements (put in place to avoid fraudulent claims by people who order products and then return them once they get the rebate), it had verified Stewart's purchase with J&R and the rebate was on its way--well within the eight-to-ten-week time frame required to process a properly documented claim. But Stewart (who says he learned that the rebate was coming only when we told him) is still angry. "I think that rebate deals are an enormous scam on the consumer and should be outlawed," he says.
Of course, instead of offering rebates, tech vendors such as Primera could simply lower their prices--but companies say there are solid business reasons for rebate programs.
The fix: Before you jump on a rebate deal, check the company's customer ratings at the Rebate Report Card site. When filing a rebate, make sure to follow the instructions to the letter (which means reading every inch of the fine print). Keep copies of everything you mail in and of every piece of paperwork involved. And send the rebate via registered mail so that you can prove the fulfillment company received it.
Shop Tech Products at Amazon