AT&T Enters Mobile TV Competition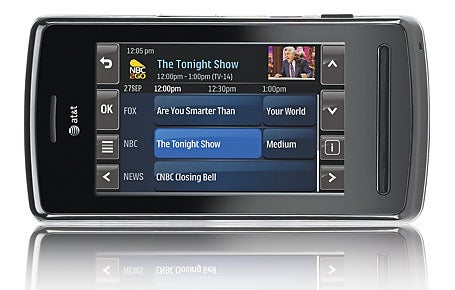 AT&T subscribers in 58 U.S. cities can sign up for their carrier's new mobile TV service. AT&T Mobile TV is now available in Atlanta, Chicago, Los Angeles, New York, Philadelphia, Seattle, Washington, D.C., and 51 other markets. One catch: You need a specially enabled AT&T phone.
About a year behind Verizon Wireless, AT&T based its mobile TV on the same FLO technology, and AT&T now offers two new FLO-enabled phones: the LG Vu and the Samsung Access ($400 and $300, respectively, with a two-year contract).
While the two services deliver many of the same channels (mobile versions of CBS, Comedy Central, ESPN, FOX, MTV, NBC, NBC News, and Nickelodeon, among others), AT&T also has two channels that Verizon doesn't: PIX--which will run movies from Sony Pictures Television's library--and CNN Mobile Live. Unlimited access to AT&T Mobile TV runs $15 a month. A package that adds unlimited mobile Web browsing and unlimited access to AT&T Wireless's on-demand video clips costs $30 a month. (All charges are on top of voice-plan fees.)